Gold and Precious Metals Stocks Return to the Investing Spotlight (Updated)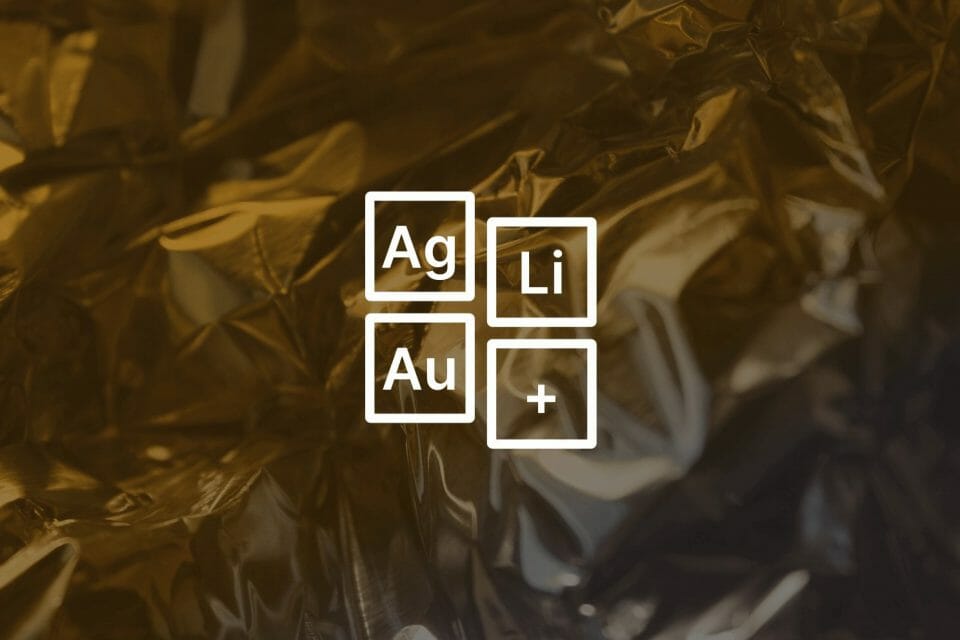 It's an interesting time for shiny rocks; precious metals stocks.
After slumping for years, gold stocks and precious metals stocks have returned to the investing spotlight as investors to the safe haven of gold during market uncertainty, which in turn lifts silver ("poor man's gold"). As global markets plunged 3% Monday (Feb. 24th 2020) on news that the coronavirus is spreading in Italy, Iran South Korea, gold spiked as much as 2% and silver wasn't far behind.
Meanwhile, the rise of electronic cars and smartphones has driven demand for lithium, but oversupply may dampen that optimism short-term. Stockchase looks at precious metal stocks as Toronto hosts the annual Prospectors and Developers Convention of Canada (PDAC), one of the largest convention for minerals in the world.
Last week, we looked at silver and lithium stocks.
This week, as Toronto hosts the annual Prospectors and Developers Convention of Canada (PDAC), we examine gold. For the past year, gold has been on a tear as nervous investors seek haven in the shiny rock during trade wars, tariffs and, currently, the coronavirus. At the same time, the outbreak has injected volatility in gold names. However, over the past year, gold has soared 20%, and has already blown past The World Bank's projections for 2020. An informal survey of mining executives and analysts at PDAC reveals gold to end 2020 at or slightly above US$1,700 an ounce.
Here, we look at gold, silver and lithium :
Precious Metals Stocks Return 🥇
Silver Stocks
Simply put, the poor man's gold is riding on the coat tails of its shinier, swankier cousin. Before the coronavirus, The World Bank projects silver prices to climb 4.9% this year after climbing over 3% in 2019. In Q3-2018, silver actually outpaced gold, 14.3% vs. 12.6%. However, year-to-date, gold has outrun silver nearly 7% to 2.2%. If the current coronavirus outbreak turns into a global pandemic, both figures should accelerate. Jaime Carrasco, who specializes in precious metals, sees a good future for silver and prefers it to gold, in fact.

The street consensus is highly positive for FVI-T. Ross Healy applauds its balance sheet and earnings, as FVI trades at a discount to book value. Carrasco has been adding to his position, seeing promise in a new mine Fortuna will soon open. He recently made FVI a top pick. Also, Fortuna produces gold, including a mine in Argentina, which is a bonus. Last year however, Rick Rule warned that the company is behind schedule and overbudget in this Lindero project because of a labour shortage, but two weeks ago FVI-T announced that it has fixed this issue and Lindero is back on track. Since that announcement, the stock has jumped 10% to reach new highs YTD. In fact, during Monday's global sell-off when all sectors were trading negative, FVI opened 2% higher.

Jaime Carrasco presents the bullish case: FR-T is a leading silver producer in Mexico with low production costs and good management. It's also leveraged to the price of silver. Bears like James Hodgins knock FR for its high leverage and costly mines. Technical analyst Keith Richards forecast two summers ago that if this broke above $12 after forming a long base, it would be huge. In fact, FR did just that right after Richards' call, peaking at $15.55 before 2019 ended, but the stock has since pulled back to $13 and has missed earnings in the last four quarters, including last week. Put First Majestic on your watch list, but don't jump in.

It's another operator in Mexico (not to be confused with SilverCrest Mines), but one that Hodgins and Rule like for its high-quality yields of 1,900 grams/tonne of silver. Another plus: Hodgins expects First Majestic to take over SIL-T. SilverCrest boasts a one-year return of 121% and 300% over three years. These returns will likely rise after last week's announcement of its highest-grade discovery to date in Mexico. Between that Feb. 18 announcement and Feb. 21, SIL-T soared 22% and made a new 52-week high. This one's a winner.
Lithium Stocks
Lithium hydroxide is used in batteries that power smartphones and electric cars, two products enjoying strong rising demand. The price of "white petroleum" has climbed in past years, but why has it slid from 80,000 CNY/tonne to 49,000 in the last 13 months, and is expected to fall to 45,000 by the end of this year? Oversupply pressured the price throughout 2019 and supplies are expected to rise further this year. Investors were awaiting some relief when the U.S.-China trade deal was finally signed in January, but then the coronavirus hit. It's no secret that Chinese demand for everything from Starbucks lattes to crude oil have dropped, taking along with it electric vehicles and, by extension, lithium. If the outbreak is contained, then demand for Tesla cars will bounce back—but when remains anyone's guess.
Investors who can look past the current gloom and wish to hold lithium for the long run can consider Albemarle. Its long-term contracts protect it from short-term weak lithium prices. Albemarle was a market darling during the sunnier years of 2016-17. It pays a dividend yield of 1.56% and has been approaching its 52-week high in the last three weeks, though it fell along with the rest of the market on Monday.
Another consideration for lithium is ESG. As the demand for non-carbon energy grows, investors are associating lithium with clean transportation, but ESG investors need to remember that more than half of the world's lithium comes from Bolivia, Chile and Argentina, countries which enforce relatively weak environmental and labour standards. Also, mining this material emits large omissions and impacts the environment. Consider lithium a double-edge sword.
Gold Stocks

AEM-T remains a favourite of Bay Street with its consistent dividend rises, smart management, and mines operating in relatively safe geopolitical areas, such as Finland. Some operations, like its two in Nunavut, are outpacing output targets. This production will increase cash flow and profits.
Jaime Carrasco (who owns the stock) is a big booster, as is Greg Newman. AEM boasts a one-year return of 13.79% and a five-year return over 76%.
However, revenue growth is -1.16%. In mid-Febraury, the CEO also surprised investors by cutting its 2020 production forecast, citing operational issues at several mines. AEM pays a 1.667% dividend yield. This one looks good for the long term, but weaker production numbers could limit its performance in 2020.

Ever since announcing it was buying Detour Gold, KL-T has attracted a lot of interest from investors, all asking, Will the deal work? Well, the market isn't thrilled with KL buying the less-profitable, lower-grade Detour, and KL has sold off over 20% in the past three months. According to Rick Rule, Detour shareholders complained that they weren't offered enough in the deal. Rule advises patience.
Give the market 12-18 months to digest this deal and KL will be an investor's darling again. He likes the synergy and the fact that a larger company makes KL more liquid; after all, KL now enjoys a lower cost of capital in a capital-intense business. Similarly, John Zechner sees this interim period sell-off as a buying opportunity and finds KL now better-valued.
Carrasco is slightly less bullish, but likes Kirkland for its leverage-to-earnings. It remains a core holding of his, and he expects management to return value to the stock. If you already own this, hang onto it. Others can ease into it for the long-term, albeit with caveats. KL pays a 1.42% dividend yield, so you collect a bit of income while you wait.

The pros: diversified with good geopolitical (safe) risk, including an open pit project in northern Ontario; holds 5.8 million ounces of resources; smart managers; and low production costs. Cons: a messy lawsuit with Centerra Gold; revenue growth YOY is -41%; and negative price momentum, down 33% in the last six months; their mine in Mexico did not meet guidance and didn't generate the expected free cash flow.
Meanwhile, costs in their joint venture in Nevada are accelerating when the company is already highly levered. Premier has disappointed Joe Mazumdar, who recommended it last mid-October. Since then, the stock has tumbled 28%. Given all this, there is a large short position on them.
However, PGM still attracts bulls. Rick Rule predicts that two of its three major operations (in Ontario and Mexico) are extraneous and will likely be sold. That would leave PG's joint venture with Barrick, which is worth PG's market cap alone. Also, adds Rule, PH now has secured financing (financing used to be a perpetual problem). Be cautious and patient.


Gold mining giant Barrick has soared 58% in the past year, even after taking a hit (along with the market) in the past turbulent week. The last 12 months have been a wild ride for Barrick as the company attempted a hostile takeover, then settled for a friendly joint venture with Newmont.
Their combined mining operations in Nevada (4.1 million ounces in 2018), make it the world's largest gold producer, Mazumdar feels the deal, which grants Barrick majority ownership, was long overdue. Ross Healy applauds Barrick's balance sheet. Given its track record and stability, he considers Barrick a safe harbour for investors. Generally speaking, Bryden Teich prefers the predictability of the large caps over the smaller caps, and Barrick offers strong management. Newmont has gained less than Barrick YOY, but still boasts a 48% stock rise.
Though she has no gold exposure, Christine Poole likes Newmont because it's a good operator, running several mines and not relying on merely one. Barrick offers a modest dividend of 1.45% while Newmont pays 1.25%. Both are buys, though the street prefers Barrick.

iShares S&P / TSX Global Gold Index ETF
If you don't want to invest in individual gold stocks, yet are bullish gold, then this is the go-to ETF.
XGD holds Canadian gold stocks, starting with Newmont and Barrick, weighted at 20% each, followed by Franco Nevada, Agnico Eagle and Kirkland Lake. XGD pays a dividend of 0.53%, but charges an MER of 0.61%. It does offer healthy volumes, however, averaging a million shares per day, and boasts a one-year gain  of nearly 35%. Nimble investors can take advantage of sudden dips in gold to capitalize on this ETF.
Top 12 Precious Metals Stocks Q&A
We researched the recent stock experts' comments and answers about precious metals. Here is the Top 12 Gold, Silver, Lithium and Precious Metals questions and answers we found in our database :
How much gold should I hold in my portfolio?
Gordon Reid says his clients own 3-5% actual gold in their portfolios which is a reasonable hedge. Robert Lauzon thinks it's good to hold up to 10% gold in your portfolio. David Driscoll would allocate 5% of a portfolio in gold.
Should I buy Silver or Gold?
Jaime Carrasco says he likes silver more than gold while Benj Gallander wishes he owned more gold companies. Peter Imhof thinks silver has some upside relative to gold.
Stocks and Gold are both hitting all-time highs, which should I buy?
According to Douglas Kee, there are still value stocks out there trading at 10-18x earnings, with good businesses, good earnings growth, and increasing dividends. It's all about your asset allocation, but you shouldn't hold more than 5% gold in your portfolio.
Gold (BTO-T) vs Silver (PAAS-T)?
Peter Imhof thinks you can do well in both. He likes the growth with PAAS-T silver production. Silver prices should do well relative to gold. He would favour PAAS-T. BTO-T may be looking to issue shares and this could be viewed as dilutive.
What's the impact of Coronavirus on gold stocks?
Gold and precious metals is a good place to be in this uncertainty. The safety trade makes a lot of sense. Gold is the ultimate safe haven for Jaime Carrasco.
Why isn't gold moving significantly higher on fears of Coronavirus?
Jaime Carrasco argues that gold is holding up extremely strongly. Gold is set up to break through $1560 because of global demand. Bigger opportunity is in the producers to move higher.
Gold stocks top picks?
According to Greg Newman, gold is your friend. Agnico-Eagle (AEM-T) and Newmont Goldcorp (NGT-T) are the best picks, and he is adding on weakness. Gold is the place to be now, in a bull market.
What is the best Gold stocks ETF?
It's about market liquidity so SPDR Gold ETF (GLD-N) is the top gold stock ETF pick according to Larry Berman.
Should I do a put option on a silver ETF to capture more momentum?
John DeGoey thinks you shouldn't. This is purely speculation. Gold has done very well, and so has silver. You can invest in silver as a proxy for gold. .
Silver stocks top picks?
John DeGoey picked Mag Silver Corp (MAG-T) as a top pick.
What is a good Lithium stocks ETF?
LIT-N is a Lithium ETF. It is the electrification of vehicles. It is an interesting sector. It is going to be a great long term investment according to Larry Berman.
Will we run out of Lithium given the popularity of Tesla?
According to David Baskin, there's a lot of lithium in the world, so there's not a limited supply. We won't run out.
---
Trending Now