This Week's Stock Picks & BNN Top Picks Summary: MRU-T, V-N and 22 Stock Top Picks (Sep 15-21)
Posted On September 22, 2023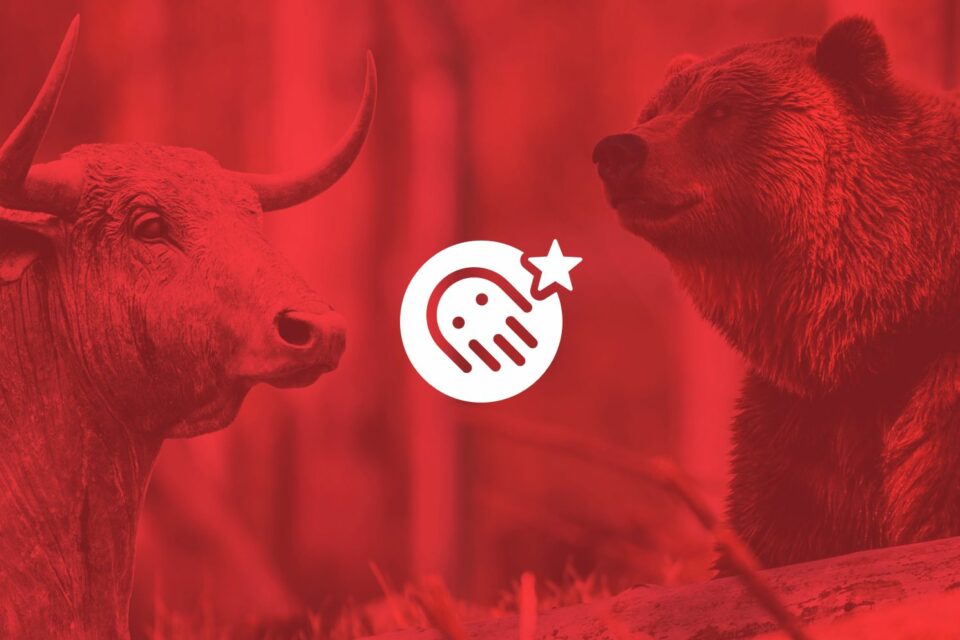 This week were 22 Stock Top Picks in a wide range of industries: Consumer, Financials, Healthcare, Energy, Industrials, Technology and Utilities.
Here are this week's Top Picks as selected by: Billy Kawasaki, O'Reilly, Michael Hakes, Andrew Pyle, David Baskin, Kim Bolton and Christine Poole.
🛍 Consumer
Rogers Communications (B) (RCI.B-T)
United Therapeutics Corp. (UTHR-Q)
Alimentation Couche-Tard (ATD-T)
MONDELEZ INTERNATIONAL INC Common Stock (MDLZ-Q)
🏛Financials
Canadian Apartment Properties (CAR.UN-T)
Corebridge Financial, Inc. (CRBG-N)
👨‍⚕️ Healthcare
Thermo Fisher Scientific (TMO-N)
⚡ Energy
🚚 Industrials
💻 Technology
💡 Utilities
Use this list wisely to identify buying opportunities.
Happy trading !
What is a Stock Top Pick?
In simple terms, a stock top pick refers to a stock that is recommended by financial experts or investment analysts as being a highly promising investment option. These stocks are typically believed to have a great potential for growth and profitability. Stock top picks are often given by analysts or financial institutions who conduct in-depth research and analysis of various stocks available in the market. Their recommendations are based on a multitude of factors such as company performance, industry trends, market conditions, and potential catalysts that could impact the stock's value.
Stockchase reviews and documents Daily Top Stock Picks from multiple sources including BNN Market Call, Mad Money with Jim Cramer, 5i Research Forums and the Stockchase team of analysts. Investors tend to gravitate towards top picks as they believe these stocks have a higher chance of providing a good return on investment.
What Makes a Stock a Top Pick?
Now that we understand the basic concept of a stock top pick, let's delve into what factors make a stock qualify as a top pick. Several key characteristics are typically considered when identifying a stock as a top pick:strong financial performance, industry trends, market opportunities, and management team. By assessing these factors, analysts are able to identify stocks that have a higher likelihood of outperforming the market and delivering favorable returns to investors.
What are BNN Top Picks?
BNN, also known as Business News Network, is a Canadian television channel that focuses on providing the latest news and analysis related to business, finance, and the stock market. The BNN Top Picks are the stocks that were featured as Top Picks by the channel's expert analysts and guests on the Market Call show. They are part of the Stock Top Picks documented on Stockchase.
Should I Buy the Stock Top Picks Now?
Now comes the million-dollar question: should you buy the top picks now? The answer to this question depends on various factors, including your personal financial goals, risk tolerance, and investment strategy. It is important to note that stock market calls, including top picks, are never foolproof. Market conditions can change rapidly, and even the most well-researched top pick may not perform as expected.
Before making any investment decisions, it is advisable to do your own research. Remember that investing in the stock market always carries risks, and it is crucial to diversify your portfolio. A balanced investment approach that includes a mix of stocks, bonds, and other asset classes is often recommended to manage risk and maximize returns.
---
Trending Now
You may also like