Top Hotel Stocks to Buy for your Growth Portfolio
Posted On October 12, 2023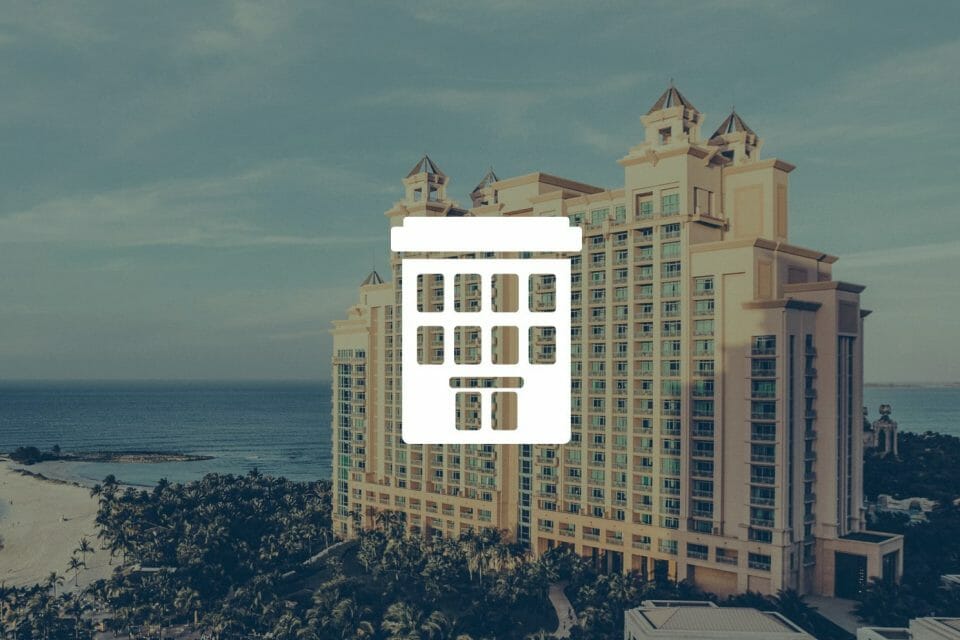 In the ever-evolving world of investments, the top hotel stocks and hospitality industry stocks stands out as a vibrant sector with vast potential for returns. With tourism and business travel steadily gaining momentum, especially post-pandemic, the hotel segment is poised for resurgence. As with any growth strategy, timing and selection are paramount.
Some investors include hotel stocks as part of a diversified portfolio, balancing them with other types of stocks to manage risk. Hence, for those looking to infuse their portfolios with promising assets, here is a compilation of top hotel stocks that not only epitomize stability but also showcase promising trajectories for growth. Dive in to uncover these gems and consider their potential to elevate your growth portfolio.
Why invest in hotel stocks
With the ongoing globalization and a rising middle class in emerging markets, travel and tourism sectors are expected to witness sustained growth over the coming years.
Moreover, many leading hotel chains possess a global footprint, offering investors an avenue to diversify their portfolios geographically. Additionally, the inherent real estate value of hotels provides a tangible asset backing that can serve as a hedge against inflation.
In essence, hotel stocks offer a combination of cyclical growth potential and tangible asset value, making them a compelling consideration for diversifying and strengthening one's investment portfolio.
Are hotel stocks growth stocks or value stocks?
Whether hotel stocks are considered "growth stocks" can vary depending on the time, specific companies, economic conditions, and broader industry trends. A detailed answer to this question would be that hotel stocks can somtimes be growth stocks, but now always!
Sometimes: There are periods when certain hotel stocks might behave like growth stocks, especially if they are expanding rapidly in emerging markets or if they are introducing innovative concepts that are capturing significant market share.
Not Always: Given the cyclical and capital-intensive nature of the industry, hotel stocks might not always be classified as growth stocks. They might sometimes be more aligned with value investing, especially during industry downturns when their stock prices are lower relative to their intrinsic value.
Diversified Business Models: Some major hotel corporations have diversified their revenue streams, delving into timeshares, vacation ownership, or franchising, which can impact their growth trajectories. Some newer or more aggressive hotel companies might be expanding rapidly and could be considered growth stocks. In contrast, older, more established hotel companies might be growing more slowly and might be better classified as value stocks.
In the context of hotel stocks, some can be categorized as growth stocks based on their specific attributes. Certain hotel companies may exhibit strong growth potential if they are actively engaged in strategies to expand their presence in the market. Investors who see these growth prospects in hotel stocks may choose to invest with the expectation that the stock price will appreciate over time. As the hotel company successfully executes its growth strategies and increases its profitability, the stock's value is likely to rise, providing potential gains for investors.
Hotel Industry Characteristics:
Cyclical Nature: The hotel industry is cyclical, meaning it goes through ups and downs based on economic conditions. When the economy is doing well, hotels might see high occupancy rates and increased revenues. During economic downturns, travel often decreases, affecting hotel bookings.
Capital Intensive: Building and maintaining hotels require significant capital expenditure. This can sometimes limit the speed at which these companies can expand.
External Influences: Various factors, such as geopolitical events, pandemics (like the COVID-19 outbreak), or technological disruptions (like the rise of Airbnb), can influence the industry.
Top Hotel Stocks, Casinos, Cruises and Entertainment
The performance of top hotel stocks is indeed closely linked to the broader entertainment and hospitality industry, with a significant influence from Las Vegas, as well as casinos, cruises, and entertainment venues. Top hotel stocks often have a presence in Las Vegas, and their financial health is closely tied to the city's tourism and convention business. The influx of tourists to Las Vegas directly impacts hotel occupancy rates, room rates, and overall revenue for these companies.
Many top hotel stocks are associated with casinos, as integrated resorts often combine hotels and gaming facilities. The revenues generated from casinos, including gaming and non-gaming activities like restaurants, entertainment, and shopping, significantly contribute to the profitability of hotel-casino operators. It's no surprise that one of the most interesting Canadian hotel stock is a Casino stock.
While cruises are a separate industry, there's overlap in terms of leisure and vacation choices. Some hotel companies have diversified their portfolios to include cruise line ownership or partnerships. Cruise vacations are popular among travelers, and companies involved in both hotels and cruises benefit from the synergies between these sectors.
Hotels and casinos pride themselves on offering a diverse array of entertainment options to cater to a wide range of tastes and preferences. This can include live music concerts featuring popular bands or solo artists, comedy shows, theatrical performances, sporting events, and more. These offerings ensure that guests have a variety of entertainment choices during their stay, contributing to a memorable and enjoyable experience.
Hotels often host live shows, concerts, and other entertainment events. Hotel companies may invest in or collaborate with entertainment companies like Cirque du Soleil to enhance the guest experience, attracting more visitors.
Top US/International Hotels Stocks
In the US, shortly after the COVID closures, Las Vegas reopened and people showed up. Investors who had the foresight to buy hotel stocks when they were severely impacted by the COVID-19 pandemic have likely reaped significant rewards as the industry has staged a remarkable recovery. While many hotel stocks have rebounded from their pandemic lows, there's still substantial potential for growth and long-term profitability in this sector.

Airbnb (ABNB-Q)
Airbnb (ABNB-Q) is a pioneering online marketplace and hospitality platform that connects travelers with unique lodging options and experiences around the world. Founded in 2008, Airbnb has revolutionized the way people travel, offering a wide range of accommodations, from private homes and apartments to treehouses and castles, all while emphasizing the idea of "belonging anywhere."
As a stock prospect, Airbnb has garnered significant attention in the financial markets. Despite the challenges posed by the COVID-19 pandemic, the company has shown resilience and adaptability, bouncing back as travel restrictions eased. Its diversified offerings, including long-term stays and online experiences, have allowed Airbnb to capture a broad spectrum of travelers.
Building trust is "foundational" for Airbnb. If hosts and guests don't trust each other, then the entire platform collapses. In the first half of 2023, the platform has been performing well. In early May, the company announced it expected fewer bookings in Q2 2023 vs. the previous year. The outlook is part the entire travel sector returning to pre-Covid travel patterns even as inflation remains high and fears of a recession hang in the air. Airbnb also faces competition from Booking.com and Vrbo.
Personally, I've used all three and consider them good, though I prefer Airbnb's system because I can directly message a host. Plus, their system encourages user reviews.

Hyatt Hotels (H-N)
Hyatt Hotels (H-N) is a luxury hotel and resort franchise that offer high-end lodging for discerning travelers.
Hyatt Hotels Corporation (H-N) is a globally recognized hospitality company celebrated for its commitment to providing exceptional experiences for travelers around the world. Founded in 1957, Hyatt has grown into one of the leading names in the hotel industry, known for its diverse portfolio of luxury and upscale properties.
Hyatt's core mission revolves around caring for guests and creating memorable stays. The company operates under various brand names, including Hyatt Regency, Grand Hyatt, Park Hyatt, and Andaz, each offering a distinct blend of comfort, sophistication, and personalized service to cater to the unique preferences of travelers.
They are moving away from owning hotels and want to collect royalties from the franchise that they own. This project is expected to be complete in about 3-5 years, so it could just be the beginning of good growth. They have a cheaper valuation than Marriott and gives a yield of around 0.9%.

Marriott International Inc. (MAR-Q)
Marriott (MAR-Q) is the world's largest hotel company. It has a broad offering of hotels and lodging facilities for every level of traveller. Founded in 1927, Marriott has evolved into one of the largest and most recognizable hotel chains worldwide, boasting an expansive portfolio of well-regarded brands that cater to a diverse range of travelers.
Marriott's commitment to providing exceptional lodging experiences is evident in its impressive lineup of brands, including Marriott Hotels, JW Marriott, Ritz-Carlton, Courtyard by Marriott, and many others. Each brand reflects Marriott's dedication to comfort, luxury, and impeccable service, ensuring guests enjoy a memorable stay.
With a presence in more than 130 countries and territories, Marriott's global network of hotels spans major cities, tourist destinations, and business hubs, making it a preferred choice for travelers seeking both leisure and corporate accommodations.

LVMH (Moet Hennessy Louis Vuitton) (LVMUY-OTC)
LVMH (Moët Hennessy Louis Vuitton), listed as LVMUY on the OTC market, is not primarily an hotel stock but rather a multinational conglomerate renowned for its luxury goods and fashion brands. While LVMH is not a direct player in the hotel industry, it does own and operate a portfolio of luxury hotels and resorts under its Hotel Management division, which includes prestigious names like Cheval Blanc and Bulgari Hotels.
LVMH (LVMUY-OTC) bought Belmond in 2018, a global luxury hotel and resort that specialize in exotic locations. They also operate luxury tourist trains and river cruises. The company is well diversified and also operates a renowned restaurant in New York. It's not a pure hotel stock, but maybe a way to capitalize on the recovery with less risk.
The luxury hotels, a part of LVMH's broader portfolio, reflect the company's dedication to providing unparalleled experiences in the world of hospitality. While LVMH's primary focus is on fashion, jewelry, spirits, and other luxury goods, the presence of its hotel division highlights its commitment to extending luxury and opulence to the realm of travel and hospitality.

Hilton Worldwide Holdings (HLT-N)
Hilton (HLT-N) is a leading global hospitality company, is synonymous with exceptional guest experiences and a legacy of excellence in the hotel industry. Founded in 1919 by Conrad Hilton, the company has grown to become one of the world's largest and most recognized hotel brands.
Hilton operates a diverse portfolio of hotel brands, catering to the varied needs and preferences of travelers. These include iconic names such as Hilton Hotels & Resorts, Waldorf Astoria, Conrad Hotels & Resorts, Hampton by Hilton, Double Tree, and more. Each brand is characterized by its unique blend of luxury, comfort, and personalized service, providing guests with a wide range of choices when it comes to their travel and lodging requirements.
With a presence in over 120 countries and territories, Hilton's global network spans major cities, resort destinations, and key business hubs. The company's extensive footprint ensures that travelers have access to high-quality accommodations wherever their journeys take them.

Expedia (EXPE-Q)
An online travel company that operates several websites and search engines for flights and bookings. Founded in 1996, the company has evolved into one of the largest online travel agencies, offering a comprehensive suite of services that empowers travelers to plan and book their dream vacations. The company allows users to find competitive rates for hotels and flights. They are also well-fit to compete with Airbnb as they operate an online bookable vacation rental listing across the world.
Expedia's platform encompasses a wide range of travel-related services, including flight bookings, hotel reservations, vacation packages, car rentals, and activities and attractions. This extensive offering provides travelers with the flexibility to tailor their trips to their exact preferences, ensuring a seamless and enjoyable travel experience.
The company operates a diverse portfolio of online travel brands, including Expedia.com, Hotels.com, Vrbo, and Hotwire, each catering to different segments of the travel market. This diverse brand portfolio enables Expedia Group to reach a broad spectrum of travelers, from budget-conscious individuals to luxury-seeking adventurers.

Booking Holdings Inc. (BKNG-Q)
Booking Holdings Inc. (BKNG-Q), a global leader in online travel and accommodation reservations, is a name synonymous with convenience, choice, and seamless travel planning. Founded in 1996, the company has established itself as one of the world's largest and most influential online travel agencies, revolutionizing the way people book and experience their journeys.
Booking Holdings operates a diverse portfolio of travel brands, including Booking.com, Priceline, Agoda, and Kayak, among others. These platforms offer travelers access to a vast array of options for booking flights, hotels, vacation rentals, car rentals, and activities, all under one digital roof. This extensive range of services empowers travelers to customize their trips to their precise preferences, ensuring a tailored and memorable travel experience.

Vail Resorts Inc (MTN-N)
They are the largest ski resort operator in the US. It has a great long-term outlook.
Vail Resorts, Inc. (MTN-N) is a prominent and well-respected player in the leisure and hospitality industry, renowned for its world-class mountain resorts and outdoor recreational experiences. Founded in 1950, Vail Resorts has grown into one of the largest and most diversified mountain resort operators in North America.
The heart of Vail Resorts' business lies in its impressive portfolio of ski resorts and mountain destinations. Iconic properties like Vail, Breckenridge, Park City, and Whistler Blackcomb attract winter sports enthusiasts from around the globe. The company's resorts offer not only some of the best skiing and snowboarding terrain but also a wide range of amenities, including lodging, dining, and year-round outdoor activities.
Vail Resorts' commitment to delivering exceptional guest experiences extends beyond the winter season. Many of its resorts transform into year-round playgrounds, offering activities such as hiking, mountain biking, golfing, and even destination weddings, ensuring that guests can enjoy the beauty of these mountain destinations in every season.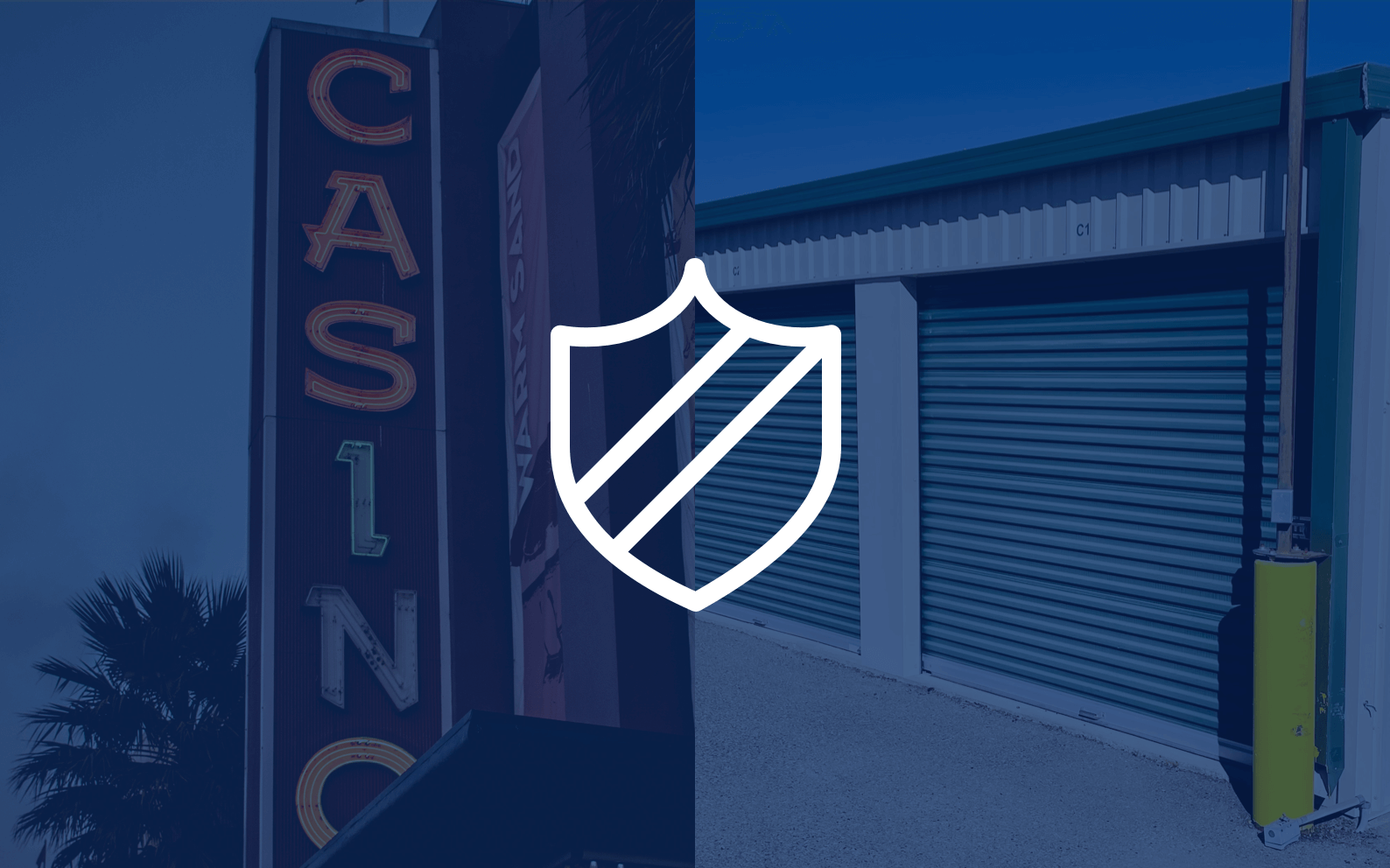 Top Hotel/Casino Stocks

Las Vegas Sands Corp. (LVS-N)
A casino and resort operating company based in Paradise, Nevada. The reopening of the Las Vegas strip has gone relatively well.
Las Vegas Sands Corp (LVS-N) is a globally recognized integrated resort developer and operator, celebrated for its significant contributions to the hospitality and gaming industries. Founded in 1988, the company has played a pivotal role in transforming the landscape of Las Vegas and establishing itself as a prominent player in the international resort and entertainment sector.
It is involved in the Sphere at the Venetian Resort, opened on September 29, 2023, with U2 as its first performer in a residency titled U2:UV Achtung Baby Live at Sphere.
Las Vegas Sands is renowned for its flagship properties, including The Venetian Resort and The Palazzo Resort in Las Vegas, as well as several iconic resorts in Asia, such as Marina Bay Sands in Singapore and The Venetian Macao in Macau.
These world-class properties offer a harmonious blend of luxury accommodations, gaming facilities, top-notch dining, and entertainment options, making them premier destinations for leisure and business travelers alike.

MGM Resorts International (MGM-N)
MGM Resorts (MGM-N) is celebrated for its iconic destinations, including the famed Bellagio, Mandalay Bay, MGM Grand, and The Mirage resorts in Las Vegas. These properties are not only synonymous with luxury accommodations but also offer an array of entertainment options, world-class dining, and gaming facilities that make them sought-after destinations for leisure and business travelers alike.
Beyond Las Vegas, MGM Resorts has expanded its global footprint with properties like MGM National Harbor in Maryland, MGM Springfield in Massachusetts, and MGM Cotai in Macau. Each of these destinations reflects the company's commitment to creating immersive and unforgettable guest experiences.
MGM Resorts is not just a leader in the gaming and resort industry; it's also an innovator in the realm of entertainment. The company has a strong presence in the entertainment world, with ownership of popular venues like the T-Mobile Arena in Las Vegas and partnerships with renowned artists and performers for exclusive shows and events.

Wynne Resorts Ltd. (WYNN-Q)
A high end hotel and casino operator based on the Las Vegas Strip.
Wynn Resorts (WYNN-Q), founded by visionary entrepreneur Steve Wynn, is a globally renowned luxury resort and casino company known for its opulent properties and commitment to delivering exceptional guest experiences. With a history dating back to the early 2000s, Wynn Resorts has established itself as a premier destination for travelers seeking luxury, entertainment, and gaming.
Wynn Resorts' flagship properties include Wynn Las Vegas and Encore at Wynn Las Vegas, both located on the iconic Las Vegas Strip. These integrated resorts are synonymous with extravagance and offer guests a world of indulgence, from luxurious accommodations to gourmet dining, high-end shopping, and vibrant nightlife. The company's Las Vegas resorts are also known for their elegant casino floors, where guests can try their luck at a wide range of gaming options.
Top Hotel/Cruises Stocks
Cruise stocks were among the industries hit hardest by the COVID-19 pandemic. As the virus spread globally, cruise lines faced unprecedented challenges as travel restrictions, port closures, and passenger safety concerns led to a near-complete shutdown of the industry. However, despite these initial setbacks, cruise stocks have shown remarkable resilience and are on a path to recovery.

Royal Caribbean Cruises (RCL-N)
An American global cruise company based in Miami. It is the second largest cruise line operator in the world. Royal Caribbean Group (RCL-N), one of the world's leading cruise companies, is synonymous with extraordinary cruise vacations and innovative ship design. Established in 1969, the company has transformed the cruise industry with its cutting-edge ships, diverse itineraries, and commitment to providing travelers with unforgettable experiences at sea.
Royal Caribbean Group operates a diverse portfolio of cruise brands, including its namesake Royal Caribbean International, Celebrity Cruises, and Silversea Cruises. Each brand offers a unique and tailored cruise experience, catering to a wide range of travelers, from adventure-seeking families to luxury-conscious globetrotters.
The company's fleet is renowned for its industry-first innovations, including ice skating rinks, zip lines, robotic bartenders, and even Central Park-like gardens at sea. These amenities have set a new standard for onboard entertainment and have made Royal Caribbean ships destinations in their own right.

Carnival Corp. (CCL-N)
The world's largest travel leisure company with over 100 vessels.
Carnival Corporation (CCL-N), is a prominent name in the cruise industry, known for providing memorable vacations at sea. Established in 1972, Carnival Corporation has grown into a global leader, with a fleet of iconic cruise ships that cater to a diverse range of travelers.
Carnival Corporation operates a wide array of cruise brands, each offering unique experiences and itineraries to satisfy various preferences. Notable brands under the Carnival umbrella include Carnival Cruise Line, Princess Cruises, Holland America Line, and Cunard Line, among others. These brands provide travelers with a multitude of choices, from family-friendly fun to luxurious, upscale voyages and global exploration.
The company's cruise ships are renowned for their onboard entertainment, diverse dining options, and innovative amenities. Passengers can enjoy everything from water parks and Broadway-style shows to gourmet dining experiences and spa treatments while sailing to some of the world's most beautiful destinations.
Top 3 Canada Hotel and Travel Stocks
Are there hotel and travel stocks in Canada?
There once were a few Canadian hotel stocks, like Temple Hotels or Four Seasons, but they have been acquired or privatized. There was Great Canadian Gaming, but they were acquired by a fund. What's left are not pure hotel stocks, but travel stocks like Air Canada or Air Transat, and some hotel-focused REIT.

American Hotel Income (HOT.UN-T)
American Hotel (HOT.UN-T) Properties owns 79 hotels in cities like Pittsburgh, Tampa, and Baltimore (secondary US cities). They've upgraded old hotels, many on railway lines. HOT.UN-T is a publicly traded real estate investment trust focused on the acquisition and management of premium-branded, select-service hotels in the United States (unfortunately, it's listed on the TSX, but it does not own hotels in Canada).
As a REIT, it primarily generates income through hotel operations, making it an attractive option for investors seeking exposure to the hospitality industry. HOT.UN-T aims to provide stable and consistent returns to its shareholders through a diversified portfolio of well-located hotels, often in partnership with established hotel management companies.

Transat AT Inc. (TRZ-T)
Air Transat is a renowned Canadian airline known for its exceptional leisure and vacation travel services. Founded in 1987, the airline has since become a prominent player in the North American aviation industry. Air Transat specializes in providing travelers with a unique and memorable journey to a wide array of destinations, including popular sun destinations, European cities, and more.
Air Transat, a prominent Canadian airline, remains an independent and dynamic player in the aviation industry after the anticipated purchase by Air Canada did not materialize. As a result, Air Transat continues to operate with its distinct identity and commitment to providing travelers with exceptional leisure and vacation experiences.
Despite the halted acquisition, Air Transat retains its status as a leading leisure carrier, renowned for its extensive network of sun destinations, European routes, and exceptional customer service. With a diverse fleet of modern aircraft, Air Transat continues to offer travelers the opportunity to explore a wide range of vacation hotspots while maintaining its reputation for comfort and reliability.
FAQs – Top Hotel Stocks to Add to Your Portfolio
Q. What are the best hotel stocks to buy?
A: If you are looking to invest in the hotel industry, some of the top hotel stocks to consider are Hilton Worldwide Holdings Inc, Hyatt Hotels Corp, and Las Vegas Sands. These companies have a strong presence in the market and have shown consistent growth.
Q. Can you recommend any travel stocks?
A: While travel stocks may not be solely focused on hotels, they can provide exposure to the broader travel and hospitality sector. Some popular travel stocks that can be considered for your portfolio include Hilton, Hyatt, and companies like Expedia and Booking Holdings.
Q. Should I invest in Hotel Stocks?
A: Hotel investors need to consider various factors before investing. These include analyzing the company's financials, market trends, occupancy rates, revenue growth, and competitive positioning. Additionally, keeping an eye on the hotel sector's overall performance and economic indicators can help make informed investment decisions.
Q. Can you recommend the best hotel stocks for long-term investment?
A: For long-term investment, hotel stocks with a strong track record of performance, solid financials, and a robust business model should be considered. Some hotel stocks that align with these criteria are Hilton, Marriott International, and Hyatt. However, it is advisable to conduct individual research and assessment based on your investment goals and risk tolerance.
Q: What are hotel stocks?
A: Hotel stocks, or hospitality stocks, are shares of companies that own and operate hotels, resorts, or other hospitality properties. Investing in hotel stocks allows investors to participate in the performance of the hotel industry.
Q: Why should I consider adding hotel stocks to my portfolio?
A: Adding hotel stocks to your portfolio can provide diversification and exposure to the hospitality industry. As travel and tourism continue to grow, hotel stocks have the potential for strong earnings and dividends, making them an attractive addition to a well-rounded investment portfolio.
Q: What factors should I consider when evaluating hotel stocks?
A: When evaluating hotel stocks, it is important to consider factors such as the company's financial performance, market share, average daily rate, occupancy rates, and future growth prospects. Additionally, investors should monitor industry trends, such as travel demand and competition.
Q: Are hotel real estate investment trusts (REITs) a good investment?
A: Hotel REITs can be a good investment for investors seeking exposure to the hotel industry without directly owning and managing properties. REITs offer the potential for regular income through dividends and the opportunity for capital appreciation. However, like any investment, it is important to carefully research and consider the specific REIT before investing.
Q: What impact do interest rates have on hotel stocks?
A: Interest rates can have an impact on hotel stocks. When interest rates are low, it can be favorable for hotel stocks as it stimulates borrowing and spending, which can increase hotel occupancy and revenue. Conversely, when interest rates rise, it can lead to higher borrowing costs for hotel companies, potentially impacting their profitability.
---
Trending Now