The Ultimate Top Drone Stocks List for Sky-High Returns (25+ Stocks)
Posted On October 25, 2023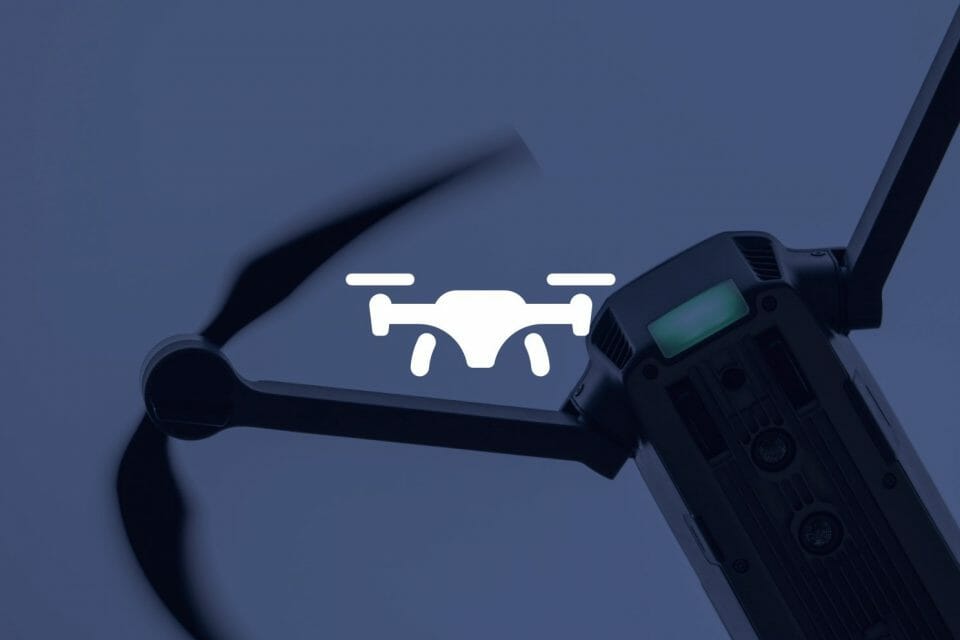 Introduction to Drone Stocks
An emerging market warranting attention from investors is the drone industry. In this article, we will have a look at the the top drone stocks to buy. Drones, also known as unmanned aerial vehicles, have become increasingly popular in recent years and are being utilized in various fields such as delivery, surveillance, and even passenger transportation. From drone delivery stocks to suppliers of components and parts, our compilation showcases over 25 drone stock avenues.
What is a Drone Stock?
Before we delve deeper into drone stocks, it is important to understand the basics of drone technology. Drones are unmanned aircraft that can be operated remotely or autonomously. They are equipped with cameras and sensors, making them suitable for a wide range of applications. From aerial photography and surveillance to package delivery and agricultural monitoring, drones have become invaluable tools.
One of the most exciting aspects of drone technology is the potential for drone delivery services. Companies like Amazon have been experimenting with drone deliveries as an option to revolutionize the logistics industry. With drones, packages can be delivered faster, more efficiently, and with reduced costs. This opens up a whole new realm of opportunities for investors in the drone stock market.
Major companies, including aviation giants like Boeing and Northrop Grumman, have recognized the potential in drones and have been investing heavily in this technology. Boeing, for example, has showcased its drone technology online in 2018 and continues to develop high-tech drones for the U.S. military and commercial use.
Why Invest in Unmanned Aerial Vehicles Stocks
The future shines brightly for drone stocks and companies as they soar into a horizon replete with expansive growth opportunities.
The rapid technological advancements and burgeoning applications of drones in various sectors, such as agriculture, real estate, logistics, and surveillance, act as powerful tailwinds propelling the industry forward. Regulations are gradually adapting to this aerial innovation, further unlocking expansive skies for exploration and commercial utilization.
Investors are eyeing the drone market with renewed interest, recognizing the transformative potential it holds. In this dynamic landscape, drone companies are poised to innovate, expand, and capitalize on the untapped potential, securing a robust trajectory of growth and profitability in the years ahead.
Increased Demand for Drones
The drone industry is witnessing an unprecedented surge in demand, fueled by a multitude of factors that accentuate their versatility and applicability across diverse sectors. From enhanced agricultural productivity through precise crop monitoring to the revolutionizing of delivery services and logistics, drones are becoming indispensable.
The burgeoning interest in drones is also a reflection of their critical role in emergency responses, surveillance, and environmental monitoring, where they offer real-time insights and accessibility in challenging terrains. Furthermore, technological advancements have made drones more efficient, reliable, and user-friendly, appealing to a broader audience and encouraging adoption.
Coupled with evolving regulatory landscapes that facilitate greater operational flexibility, the industry stands on the cusp of a significant boom, driven by heightened demand and expanding use-cases.
Growth Potential in the Drone Industry
Companies in the drone industry are perched on the threshold of tremendous growth potential.
An ever-evolving technological landscape is bolstering the capabilities of drones, transforming them into powerful tools for various applications ranging from logistics and delivery to surveillance, environmental monitoring, and disaster management. Emerging innovations are further propelling the industry into new dimensions of functionality and service offering, promising a future where drones are integral to everyday operations in numerous sectors. Concurrently, regulatory bodies are gradually shifting towards accommodating and nurturing the advancements in drone technology, opening skies to vast possibilities.
Investment in research and development within the sector is thriving, enhancing competitive dynamics and fostering an environment conducive to groundbreaking improvements. Thus, for companies navigating the drone industry's airspace, the journey ahead is illuminated with the promise of expansion, diversification, and robust financial performance.
How does the aviation industry impact drone stocks?
The aviation industry exerts a substantial impact on the valuation and performance of drone stocks. The Federal Aviation Administration (FAA) plays a crucial role in regulating the use of drones in the United States. Any changes or restrictions imposed by the FAA can have a significant impact on the operations and profitability of drone companies.
Regulatory frameworks established by aviation authorities significantly influence the operational boundaries and commercial applicability of drones, thus affecting investor perceptions and confidence in drone-related stocks. Additionally, collaborations or partnerships between traditional aviation entities and emerging drone companies often bolster credibility and market presence, potentially enhancing stock performance.
The integration of drones into the broader airspace also necessitates technological synchronization and safety assurances, aligning the health of drone stocks closely with advancements and standards upheld within the larger aviation sector. Conversely, any incident or regulatory tightening in the aviation industry involving drones could impose volatility and uncertainties upon drone stocks.
When aviation rules support drones, it helps drone companies do better and make safe and useful products. Partnerships between traditional aviation businesses and new drone companies are also really good because they help build trust and open up more chances for business growth. These relationships make drone stocks more attractive to people who want to invest money. So, the support and guidance from the aviation industry help drone companies and their stocks do well in the market.
What are the regulatory challenges for drone stocks?
1. Federal Aviation Administration Guidelines
The Federal Aviation Administration (FAA) has issued guidelines and regulations governing the use of drones in the United States. These regulations can impact the operations and potential growth of drone companies. Investors should be aware of the FAA guidelines and their implications for drone stocks.
2. Ethics of Intelligence and Data Collection
The use of drones for intelligence and data collection raises ethical concerns. It is important for investors to consider the ethical implications of investing in companies that engage in such activities. Companies with transparent and responsible data collection practices are likely to be more attractive to investors.
3. The Future of Drone Regulations
The future of drone regulations is still uncertain. As technology advances and new use cases for drones emerge, regulations may change and evolve. Investors should stay informed about any regulatory updates that may affect the drone industry and adjust their investment strategies accordingly.
Top Drone Stocks to Buy Now
Drone Delivery Stocks
Drone delivery stocks are becoming an increasingly popular investment choice as the demand for delivery services continues to rise. With the advancement in drone technology, companies are now able to offer efficient and cost-effective delivery solutions. This has led to a surge in the popularity of drone delivery services, which has directly impacted the stock market. Investors are now showing a keen interest in companies that are heavily involved in the drone delivery sector, as they see the potential for significant growth.
Major companies such as Amazon and UPS have already started testing drone deliveries, which has further boosted the confidence of investors in this sector. However, it is important to note that drone delivery stocks can be highly volatile and speculative in nature. The industry is still in its nascent stages, and there are concerns regarding regulatory issues and safety. Therefore, investors should thoroughly research and analyze the potential risks and rewards before investing in drone delivery stocks.

Amazon (AMZN-Q) & Drone Delivery
Amazon has been actively working on drone delivery through its Amazon Prime Air initiative. Amazon Prime Air is an ambitious project that aims to use autonomous drones to deliver packages to customers' doorsteps. Amazon's concept for drone delivery involves small, electric drones that can carry packages and fly short distances, typically within 10 miles of an Amazon fulfillment center. The idea is to provide faster and more efficient deliveries, especially for smaller packages.

United Parcel Service, Inc. (UPS-N)
UPS, a well-known logistics and package delivery company, has ventured into the realm of drone technology through its subsidiary, UPS Flight Forward. Through this initiative, UPS is striving to revolutionize the logistics industry by incorporating drones into its delivery infrastructure. UPS Flight Forward has been actively involved in testing and deploying drones for various use cases, such as the expedited delivery of essential items like medical supplies. Utilizing drone technology allows UPS to enhance its operational efficiency by enabling quicker and more flexible delivery options, particularly in hard-to-reach locations or during emergency situations.

FedEx Corporation (FDX-N)
FedEx, a global leader in courier and logistics services, has embarked on an ambitious journey to leverage drone technology to enhance their delivery operations and offer innovative solutions to their customers. With an unwavering commitment to efficiency and customer satisfaction, FedEx is utilizing drones to provide a range of services aimed at transforming the logistics landscape.FedEx is harnessing drones for last-mile delivery to ensure parcels reach their final destinations faster and more efficiently, particularly in areas with challenging access or heavy traffic. The company also employs drones to transport high-priority shipments, urgent medical supplies, and critical cargo to remote or hard-to-reach locations, ensuring time-sensitive deliveries.

JD.com, Inc. (JD-Q) : China's leading one-stop e-commerce platform
JD.com, Inc. is not just China's leading one-stop e-commerce platform; it is also at the forefront of innovative technology. One area where JD.com is pushing boundaries is with its drone efforts. By using drones for delivery, JD.com is revolutionizing the way packages are transported. This groundbreaking initiative not only increases efficiency and speed of delivery, but it also reduces the carbon footprint. With a wide network of warehouses and distribution centers, JD.com is able to reach even the most remote areas with ease.
By harnessing the power of drones, JD.com ensures that customers can receive their orders quickly and conveniently, regardless of their location. This is truly a game-changer in the e-commerce industry. JD.com's commitment to innovation and sustainability is an inspiration to businesses around the world. Their drone efforts are pushing boundaries and paving the way for a more efficient and environmentally-friendly future. Join the JD.com revolution and experience the convenience and speed of drone delivery firsthand.  

Workhorse Group Inc. (WKHS-Q)
Workhorse Group, Inc. (NASDAQ: WKHS), is a pioneering company specializing in innovative drone technology and applications. WKHS-Q is at the forefront of developing and integrating drone solutions for a wide range of industries and purposes.  WKHS-Q's primary focus is on the development and deployment of drones for last-mile delivery and logistics. Leveraging cutting-edge technology and autonomous systems, they have engineered drones capable of efficiently transporting packages and cargo over short distances. This approach is a response to the growing demand for more efficient and eco-friendly delivery options, particularly in urban and suburban settings.

EHang Holdings Limited (EH-Q)
Ehang, a Chinese company, has gained significant attention for its passenger drones. With China's approval for commercial operations, Ehang has the potential to dominate the future market of passenger drones. Investing in drone stocks requires careful analysis and consideration of various factors. By staying informed about the latest developments, market trends, and regulatory changes, you can make informed investment decisions. Remember, the drone industry is dynamic and constantly evolving, so it is crucial to keep a close eye on the market and adjust your investment strategy accordingly.

Drone Delivery Canada Corp (FLT-X)
Drone Delivery Canada Corp (FLT-X), listed on the TSX Venture Exchange, signifies a revolutionary advancement in logistics and delivery services. With a visionary approach, the company specializes in developing and operating drone delivery systems that aim to redefine traditional delivery methods. Focused on reliability and speed, FLT-X ensures that goods are delivered with utmost precision, meeting the evolving demands of the logistics industry.
The corporation is committed to introducing technology that fosters efficiency and sustainability. Drone Delivery Canada Corp leverages advanced drone technology to facilitate the delivery of essential and commercial goods, promoting a system that is both environmentally responsible and highly efficient. FLT-X drones have the potential to drastically reduce delivery times, proving particularly crucial in emergencies and remote locations where timely delivery can be challenging.
Military and Defense Drone Stocks
Military drones have had a significant impact on the stock market, particularly for defense contractors.
Companies that secure government contracts for military drone development and production are likely to experience a rise in their stock prices. The defense sector is an important area to monitor for potential investment opportunities. Defense contractors, such as Boeing and Northrop Grumman, also play a crucial role in the stock performance of drone companies. These contractors often collaborate with drone manufacturers to develop and produce military drones. Investing in defense contractors can indirectly provide exposure to the drone industry.
In addition to military drone development, the rise of unmanned aerial vehicles, or UAVs, has created a unique investment opportunity. UAVs are used for various purposes, including surveillance and reconnaissance. As the demand for UAVs continues to grow, so does the potential for investment returns in the stock market.

Boeing (BA-N)
Boeing, one of the world's largest aerospace companies, has been actively involved in drone technology. Their versatility and expertise in the aviation industry make them a promising player in the drone stock market.

Lockheed Martin Corporation (LMT-N)
Lockheed Martin Corporation, also known as LMT-N, is a truly inspirational company that has been at the forefront of innovation and technological advancements for decades. Their commitment to excellence and dedication to pushing the boundaries of what is possible is unparalleled. From developing cutting-edge aircraft and defense systems to exploring new frontiers in space, Lockheed Martin has consistently proven themselves to be a driving force in shaping the future.

General Dynamics Corporation (GD-N)
General Dynamics Corporation (GD-N) is a powerhouse in the world of defense and aerospace, and its contributions to the development and utilization of drones are truly remarkable. With a rich history spanning several decades, General Dynamics has consistently pushed the boundaries of technological innovation in this field. From advanced drone systems for surveillance and reconnaissance to cutting-edge unmanned aerial vehicles for military operations, General Dynamics has proven time and again that they are at the forefront of drone technology.
Their dedication to creating high-performance, reliable, and intelligent drones has revolutionized the way we gather intelligence, conduct missions, and ensure national security. By harnessing the power of drones, General Dynamics is providing our armed forces with a unique advantage, allowing for more efficient and effective operations.
The countless lives saved and successful missions achieved are a testament to the incredible work done by General Dynamics Corporation. As an industry leader, they continue to inspire and motivate future generations to pursue innovative solutions that shape the world we live in.

Northrop Grumman (NOC-N)
Northrop Grumman is a powerhouse in the arena of drone technology, constantly pushing the boundaries and redefining the possibilities. With its extensive expertise in aerospace and defense systems, the company has become a leader in creating groundbreaking unmanned aircraft systems. Northrop Grumman's drones are not just ordinary flying machines; they are game-changers that revolutionize the way we approach a multitude of industries and challenges.
From military reconnaissance and surveillance to disaster response and humanitarian efforts, these advanced drones are transforming the possibilities of what can be achieved from the skies. Northrop Grumman's dedication to innovation and excellence is evident in every aspect of their drone technology; their cutting-edge designs, robust capabilities, and unrivaled reliability set them apart from the competition. The company's commitment to constantly evolving and improving their drones is a testament to their belief in the power of unmanned systems to make a difference in the world.

Raytheon (RTX-N)
Raytheon (RTX-N) is a leading name in the world of technology and defense, and their work in relation to drones is truly remarkable. Through their innovative solutions, they are revolutionizing how drones are used in various industries. Raytheon is at the forefront of developing cutting-edge technology that enhances the capabilities of drones, making them more efficient, reliable, and safer than ever before. Their advancements in drone technology have opened up new possibilities in fields such as agriculture, search and rescue, and even package delivery.
With their expertise and dedication, Raytheon is pushing boundaries and empowering businesses and organizations to achieve new heights. Their commitment to excellence is evident in every aspect of their work, from designing sophisticated sensors to developing autonomous systems.
Raytheon's unwavering drive to push the limits of what drones can do is truly inspiring, and it is no wonder they are considered a pioneer in this field. If you are looking for a company that is redefining the possibilities of drone technology, Raytheon is the name you can trust.

Textron Inc (TXT-N)
Textron Inc (TXT-N) is a company that is revolutionizing the drone industry. With a relentless drive for innovation, they have become a global leader in the development and manufacturing of drones. Their cutting-edge technology is used in a wide range of applications, providing solutions for industries such as agriculture, construction, and defense. Textron Inc believe in pushing boundaries and pushing the limits of what is possible, constantly striving to improve their products and deliver the highest quality drones on the market.
Textron Inc is not just a company that makes drones, they are pioneers in the field, redefining what is possible with this groundbreaking technology. If you are looking for a top-of-the-line drone that will exceed your expectations, look no further than Textron Inc.

L3Harris Corp. (LHX-N)
L3Harris Corp. is revolutionizing the drone industry with its cutting-edge technology and innovative solutions. As a global leader in aerospace systems, they are shaping the future of unmanned systems.
L3Harris Corp. has a wide range of expertise, offering comprehensive solutions across all aspects of drones. From designing and manufacturing state-of-the-art aircraft to developing advanced avionics and communications systems, they are driving the integration of drones into our everyday lives. Whether it's enhancing national security and defense operations or optimizing commercial and industrial processes,
L3Harris Corp. is at the forefront of empowering the potential of unmanned aerial systems. With their dedication to customer satisfaction, L3Harris Corp. is a trusted partner for governments, businesses, and organizations seeking to harness the power of drones for a brighter future. 

AeroVironment, Inc. (AVAV-Q)
AeroVironment, Inc. (NASDAQ: AVAV) is a pioneering company in the field of unmanned aerial systems, commonly known as drones.AeroVironment specializes in the development, manufacturing, and deployment of cutting-edge drone technology for a variety of applications. AVAV-Q's primary focus is on creating and delivering innovative drone solutions for a wide range of industries and sectors, including defense, agriculture, infrastructure inspection, environmental monitoring, and more. These drones are designed to provide valuable data and capabilities that were previously challenging to obtain, and they do so with a strong emphasis on efficiency, precision, and reliability.
In the defense sector, AVAV-Q's drones are utilized for military reconnaissance, surveillance, and intelligence gathering, offering real-time situational awareness and enhancing the safety of military personnel. In agriculture, their drone technology aids farmers in optimizing crop management, allowing for more efficient and sustainable practices. For infrastructure inspection and environmental monitoring, these drones offer the ability to access hard-to-reach or hazardous areas, making them invaluable tools for maintaining critical infrastructure and preserving the environment.

Kratos Defense & Security (KTOS-Q)
Kratos Defense & Security Solutions, Inc. (NASDAQ: KTOS), is at the forefront of drone technology and the development of high-performance, unmanned aerial systems (UAS) for a wide range of applications. KTOS-Q specializes in the design and production of advanced drones tailored for military and defense purposes. Their drones are engineered to be versatile, rugged, and capable of operating in various challenging environments. These systems play a crucial role in enhancing national security and defense capabilities. Additionally, KTOS-Q is a leader in providing target drones and unmanned aerial targets for training and testing scenarios. These target drones simulate various threat profiles, enabling military forces to train and test their air defense systems and missile technologies effectively.

Leidos Holdings, Inc. (LDOS-N)
Leidos Holdings, Inc. (NYSE: LDOS), is a prominent organization specializing in the development and integration of drone technology for a wide array of applications, particularly in the defense and national security sectors. LDOS-N focuses on providing innovative drone solutions that enhance situational awareness, intelligence, surveillance, reconnaissance, and communication capabilities.
Their drones are engineered to operate in complex and challenging environments, delivering crucial support for military and government agencies. Leidos Holdings, is dedicated to the development and deployment of drone technology that strengthens the defense and security infrastructure.
Their innovative solutions contribute to enhancing situational awareness and maintaining national security in an ever-changing global landscape.

Elbit Systems (ESLT-Q)
Elbit Systems Ltd. (NASDAQ: ESLT), is a leading innovator in the field of drone technology, specializing in the development, manufacturing, and deployment of unmanned aerial systems (UAS) for a wide range of applications. ESLT-Q focuses on providing advanced drone solutions designed for military, security, and civilian applications.
These drones are renowned for their cutting-edge technology, versatility, and performance, and they play a pivotal role in enhancing capabilities and security in various sectors. ESLT-Q's commitment to innovation in drone technology enhances the capabilities of military and security forces while also providing civilian sectors with valuable tools for various applications. Their advanced solutions ensure the effective and safe use of drones across a diverse range of industries.
Drone Parts, Components & Technologies
Drone Semiconductor Providers
Drone Connectivity & Sensors Solutions
Drone Battery and Power Management
Drone Propulsion and Materials
Drone GPS and Navigation Parts Providers
Software and Cloud Services
Frequently Asked Questions:
What are the best drone stocks to buy now?
If you are looking to invest in drone technology, some of the best drone stocks to consider include Boeing, Northrop Grumman, Ageagle Aerial Systems, and other established companies in the industry. These companies are engaged in the development and manufacturing of drones, and they have a proven track record of success in the market. Read the full post for 25+ drone stocks.
What factors should I consider before investing in drone stocks?
Before investing in drone stocks, it's essential to consider several factors. Firstly, assess the growth potential of the drone industry as a whole. Look for companies that have a competitive edge in terms of drone technology and their ability to cater to various sectors such as commercial drone deliveries, military drones, surveillance, and unmanned aerial vehicles. It's also crucial to monitor market trends, company financials, and any regulatory changes that might impact the drone industry.
Can you tell me more about Boeing's drone technology?
Boeing, a leading drone manufacturer, has showcased its drone technology online since 2018. They have demonstrated their expertise in drone deliveries as an option for various industries. Boeing's drones are known for their versatility and high-tech capabilities, making them a preferred choice for the U.S. military, commercial applications, and other sectors requiring unmanned aircraft solutions.
Are there any other prominent players in the drone industry?
Several drone companies are already listed in the stock market. These companies offer investors the opportunity to invest directly in the drone industry. By analyzing the performance of these companies, investors can gain insights into the overall growth and potential of the drone market. Apart from Boeing, there are other significant players in the drone market. Northrop Grumman, for example, is one of the world's largest manufacturers of high-tech drones and provides advanced systems for defense and intelligence purposes. Ageagle Aerial Systems is another company worth considering, specializing in drones for agricultural applications and data collection.
What are drone used for?
Drone technology is at the core of the drone industry and investing in companies that are at the forefront of technological advancements is a smart move. One such company is Boeing, which has made significant strides in drone technology. The versatility of Boeing's drone technology makes it a top choice for investors. Delivery drones have gained immense popularity in recent years, with companies like Amazon leading the way. Investing in companies that are developing and utilizing delivery drones can be a profitable venture. Firm Ageagle Aerial Systems is one such company that has been in the forefront of developing drone products for over two years.
---
Trending Now