Canada's Most Surprising Stocks of 2019
Posted On December 17, 2019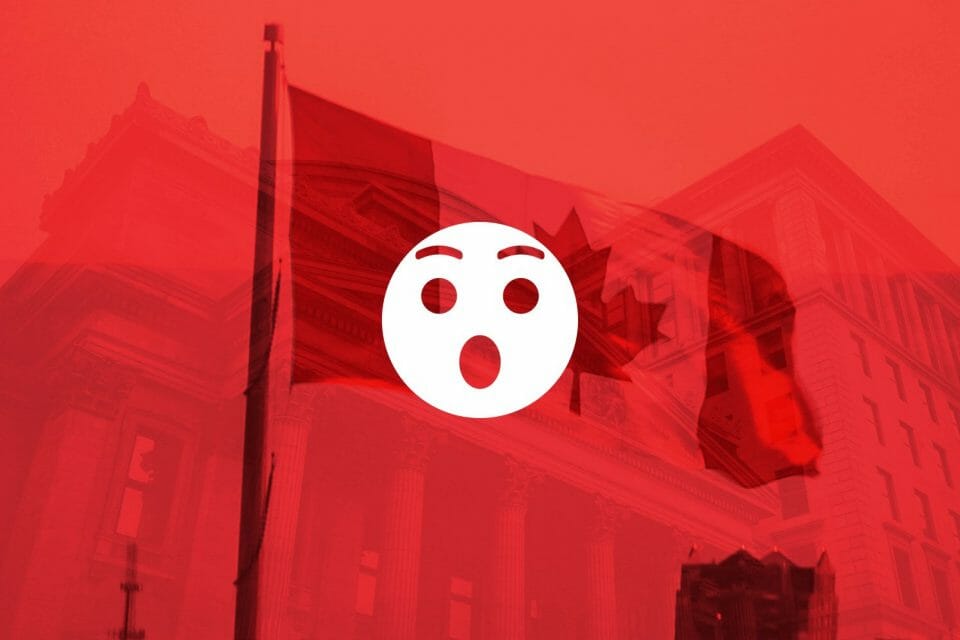 2019 will be remembered for trade wars, tariffs, tech and weed. By year's end, the TSX will have risen an impressive 20% though will still lagged its American peers. There were a lot of prosperous stories, but instead of reviewing 2019's winners (and losers), what follows are five Canadian stocks that surprised us at Stockchase, and we speculate on where they will head in 2020:

Hands down, this is the biggest Canadian success story on the TSX. On the first day of trading in 2019, this e-commerce stock closed at $187.22. Now, a week before Christmas—after the China/America trade deal was announced and the USMCA signed—Shopify has cracked $500. Like most tech stocks, Shopify doesn't pay a dividend. Its EPS is -1.13 and its PE is 454x! However, its year-over-year revenue growth is 61% and three-year return is 803%. If you held onto this for the last 12 months, congratulations.
If you took profits along the way, good for you. Now, should you hold on? Greg Newman thinks so. He just made it a top pick, citing that its Q3 revenues were up 45%, drawn from over one million online merchants. The company models 350% EPS growth into 2021. Seasonal analyst Jon Vialoux explains that after going parabolic then consolidating earlier this year, Shopify is riding momentum again, with support in its 200-day moving average of $435 (as of Dec. 16).
Yes, you can try entering it at this level, advises Stan Wong, but he wouldn't touch it. Never has. Doesn't like the valuation and warns that when the economy hits a downturn, Shopify will fall further. After all, its customers are small retailers. As of November (before the recent trade news), 33% of American economists forecast a recession in 2020, down from 38.4% in June (another poll indicated 47% vs. 60% in last spring). So, a play on Shopify largely depends on where you see the economy going in 2020. Tread carefully.

Another Canadian tech success story is Lightspeed POS. Like Shopify, Lightspeed provides platforms for small e-retailers. In fact, many regard Lightspeed as a mini-Shopify. It's also a rare Canadian IPO success, debuting on March 8 at $16 and closing at $18.90, making it one of the top 10 largest tech IPOs on the TSX.
Lightspeed continued to climb to nearly $50 by August 5, but the market didn't like a secondary offering soon after which coincided with insiders selling some shares. Lightspeed tumbled and remains range-bound between $30-35. That's still respectable, considering its IPO price nine months ago. Meanwhile, analyst opinions have lightened, but remain mixed, giving it a price target of $44.28. Bulls like Bruce Campbell (of Stone Castle Investments) note that the company is growing revenues at more than 50% annually.
Others, such as Brooke Thackray, want Lightspeed to break out of its range before buying. Conversely, Robert Lauzon would step in if the stock fell 10-15%. He prefers Square, Mastercard and Visa, instead. Lightspeed has its fans as well as detractors, and it is more volatile than the norm. No dividend. Its forecast for 2020 is mixed.

The cannabis king is on this list, because it represents a sector which tanked this year, but is starting to bounce back. How high weed rises will depend on how easier Canada's governments loosen distribution laws, what happens in edibles, and how lucrative the American market becomes. Signs in the past quarter look promising. The U.S. House of Representatives passed a bill that allows cannabis companies to access banks, and it's expected the Senate will approve it in 2020. Most recently, the Ontario government, for example, abolished its foolish cannabis lottery that bottlenecked distribution and allowed the black market to flourish, and will now allow the free market to decide the number of cannabis shops.
Thirdly, edibles are now legal in Canada, which opens up the sector to consumers who want to try cannabis in chocolate and gumdrops, but don't like smoking it. Canopy, in particular, looks poised to rise. Last week, shares spiked when the company named a new CEO, David Klein, the CFO of Constellation Brands, but Klein himself is cautious about the company he now heads. So are analysts. Christine Poole cites too many uncertainties in the overall space, and considers WEED-T a trade at best, not an investment.
Alex Ruus expects continued downside till at least the end of this year. Mike Newton agrees, adding that tax-loss selling is happening now, and advises looking at Canopy in January. Bruce Campbell of Stone Castle specializes in cannabis stocks and is a rare bull. But he has a long-term view, expecting weed to be one of the fastest-growing sectors in the coming decade. Cannabis may or may not find its legs again in 2020, but long term the sector looks promising.

These last two entries made the list on recent surprising moves in management. Just a few days ago, the Desmarais brothers stepped down as co-CEOs and will merge Power with its subsidiary, Power Financial, after years of both stocks going nowhere. Frustrated investors enjoyed a surge in both stocks; POW-T popped from $32 to over $34.
True, investors have been collecting a sweet 5.08% dividend, but POW has rarely touched $32 in the past five years, though it plunged as low as $24.53 a year ago. Shareholder Christine Poole will continue to collect income from it, and says it's possible for new CEO Jeffrey Orr (already CEO of PWF) to raise that dividend and/or buy back shares. Sounds right to me.

Less certain is the fate of this Canadian movie-going monopoly which literally just announced a takeover by Britain's Cineworld (CINE-L) for $2.8 billion, including debt. Shareholders will receive $34 per share, which is 42% above Friday's close. That will be a relief to those who purchased Cineplex after it tumbled from $50 in mid-2017.
The Netflix Influence continues to weigh on cinema-going, despite Cineplex's valiant attempts to diversify into the Rec Room, VIP screens, and beer and wine sales at its popcorn stands. But what will happen to the Rec Room and other operations? Early speculation is that they will be sold off, but, again, it's still early.
What will happen to the current 7.5% dividend yield? Who knows? Though Cineplex has seven weeks to field a better bid, it's likely that this Cineworld deal will close by mid-2020. If so, then the question should be, What will happen to Cineworld stock? Traded in London, Cineworld popped over 2.47% on Monday. It pays an 8.11% dividend and trades at a PE of 10.61x. Cineplex itself jumped 41%.
Stay tuned in 2020….
---
Trending Now
You may also like