World's Most Recognized Brands to Buy in 2019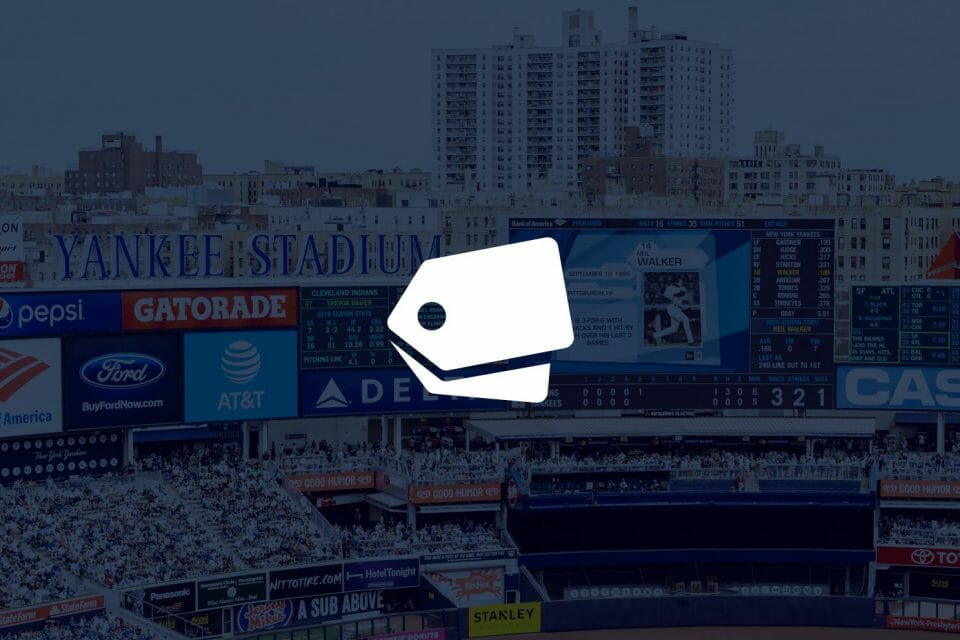 We recently did a Top 10 Favourite Canadian Companies. This time, we're looking at the beloved companies that have brand recognition across the world. These corporations have operations across the globe and are leaders in their domain. Their balance sheets are good and make great long-term investments. They also usually pay a dividend. Most of them are considered blue-chip stocks.
Blue-chip stocks are highly respected and widely known, publicly-traded companies. These well-established stocks are thought to be financially sound and are generally less volatile. Household names such as Coca-Cola Company (KO-N), Microsoft (MSFT-Q) and many others are examples of blue-chip stocks. The Dow Jones Industrial Average is a good example of an index that follows blue-chip stocks.
Here are the world's most recognized brands to buy in 2019:
🛍 Consumer
Tiffany & Co. New (TIF-N)
The Tiffany blue is known to set a flutter in the hearts of many across the world. The famed New York jeweler is known for their luxurious diamonds and sterling silver. They've performed well over the last quarters so it could be a good buy if you like the luxury sector.
Nordstrom Inc (JWN-N)
An American chain of luxury department stores. They've done well in implementing their e-commerce platform. Their stock has pulled back since their 52-week high of $67 but they recently got a rating upgrade. The management is known to give good guidance and is still a solid buy.
Walt Disney (DIS-N)
They are a leader in entertainment and have a strong global brand. They acquired 21st Century Fox last year which widened their content offering. Their newly announced streaming service has given a lift to their stock prices. A strong brand to buy and hold while taking a dividend yield of 1.6%.
Ford Motor (F-N)
The fabled automaker is facing a transition in the auto market. Vehicles are moving from gas to electric. They do have some interesting models coming out but it's a challenging time in a tough space.
Coca-Cola Company (KO-N)
A giant in the beverage sector. It's also one of Warren Buffet's favourite stocks. They pay a good dividend and is more of a defensive play. They're diversifying from their core to sports drinks. They also bought a coffee company with potential for good growth. Analysts say that Coke has limited downsides and likely upside.
Nike Inc (NKE-N)
An American multinational that's a leader in activewear. Their nike footwear have dedicated fans and their recent entry into china was great. A globally well-managed company.
PepsiCo (PEP-Q)
A leading food, snacks and beverage company. They've had some difficulty growing but they've diversifying away from the shrinking carbonated beverage category. More than 50% of their revenue now comes from other sources and they've bounced back.
Goodyear Tire (GT-Q)
They have new contracts, and are turning around the company. They announced good earnings and are rebounding. They have serious brand recognition in the sector and should grow long term.
Target Corp (TGT-N)
The department store that failed in Canada. Things seem to be coming back to normal after Christmas sales. Though it's not the most compelling in its space, it enjoys lots of shoppers and is a solid hold.
Mattel (MAT-Q)
Barbie, American Girl and Fisher-Price are under their belt and they have great brand power. The consumer discretionary sector is particularly harsh. They have brought in a new CEO in the last couple years to fix the situation and it could be a turnaround store. There have also been some talks of a takeover by Hasbro.
Dunkin' Brands Group (DNKN-Q)
The company known for their donuts. They also have Baskin-Robbins Franchises under their brands. They've had some volatility so do your homework. They are usually regarded in comparison to Starbucks.
Gap (GPS-N)
The American clothing brand that also runs Old Navy and Banana Republic. They announced closing 230 stores and splitting off of Old Navy in 2020. They've experienced volatility due to restructuring but it's still a solid long term hold.
Toyota (TM-N)
The Japanese automaker and they're vying to be the largest auto manufacturer on the planet. There's been a slowdown in car sales but they're one of the strongest auto companies.
Starbucks (SBUX-Q)
The global coffee company that's shaped coffee culture around the world. They've been stock market darlings and continue to innovate, but it's pretty expensive. Wait for a pullback and hold for long-term.
Walmart Inc (WMT-N)
The big-box store that's vying to be a leader in retail. They are facing harsh competition from Amazon. They've been effective in growing their online presence, and are competing well. It's a more defensive choice and will do relatively well going forward.
McDonalds (MCD-N)
One of the most recognized brand across the world. The golden arches can be seen virtually anywhere in the world. They are well run and have good cash flow. They pay a good dividend.
Estee Lauder (EL-N)
A giant in prestige skincare, makeup and other beauty products. It has a high price that'll grow even higher still. They are expanding into Asia and they have great cash flow.
Macys Inc. (formerly Federated Department Stores) (M-N)
A well-known department store in the United States. They've been facing competition from Amazon and the contracting brick and mortar model. They have a lot of embedded capital and are still a stable company.
💻 Technology
Mastercard Inc. (MA-N)
One of the most used payment providers and has grown well. With the growing e-commerce and use of online payment, this will continue to grow. They're focusing on emerging market, where there is potential for huge growth as well.

Microsoft (MSFT-Q)
Everyone who's used a computer knows Microsoft and Windows. They have a great business model and they're growing their cloud service. The move to software as a service that's increased their rate of growth.

Apple (AAPL-Q)
A high-quality company that's a trillion dollar business. The iPhone has dominated the smartphone space and they're growing their services. A high-quality company that will continue to grow.

Hewlett Packard Enterprise Co. (HPE-N)
A leader in software services to other global corporations. They are extremely well run and earnings have been moving up. A solid investment since they have a good dividend, free cash flow and good future growth. They are also buying back shares so it could be a good chance to hop in.

Intel (INTC-Q)
A tech stock that has proven to perform well and has shown consecutive growth. They have a new CEO. It is a good long term investment and it's a good price right now. They pay a nice dividend.

Visa Inc. (V-N)
The biggest credit card company in the world. They're growing internationally, after buying Visa Europe. It has positive outlook with a good chart. The move away from physical money to virtual will help Visa's growth.

IBM (IBM-N)
A computer hardware, software, and cloud service company. They have been struggling to keep up with their competition though their chart is okay. They're acquisition of Red Hat didn't go well with investors but they have a buyback program and 5% yield, so it could be alright for a long term hold.

Alphabet Inc. / Google (GOOG-Q)
Google is almost synonymous with the internet and large parts of the web are accessed through it. They don't pay a dividend, but have immense growth potential as leaders in multiple domains. With assets like Youtube, Google Home and Android, they are well diversified.

⚡ Energy
Exxon Mobil (XOM-N)
A multinational oil and gas corporation that provides good value to investors. They've been hit over concerns that the market is moving away from carbon fuels. As with other energy stocks, it's been pushed down, but with a 4% dividend yield, you can get paid to wait.

🚚 Industrials
3M Co. (MMM-N)
A industrial giant that's a quality business. It's been very consistent through the years and has different lines of businesses. They've been hit with the trade-tensions. They pay a healthy dividend of 6% so you'll be paid to be patient on this one. Generally a good long term hold.

FedEx (FDX-N)
An international courier delivery company. If you've shopped online, there's a good chance it was shipped through FedEx. Amazon and other e-commerce needs someone to ship their orders and FedEx has profited well from that though Amazon is now entering deliveries.

United Parcel Services (UPS-N)
The trade war brought them down last year but it's a good company. However, they are better positioned to deal with an economic slowdown. They too have been facing pressure from Amazon over deliveries.

American Airlines Group (AAL-Q)
One of the biggest airline carriers, They pay a dividend so you get paid while holding long term. They've been moving sideways for a while and they're in a tough sector.

📱 Telecommunications
AT&T (T-N)
The leading telecommunication company in the US. They're implementing 5G and are considered lower risk than other telecos. They have a lot of recurring payments from contracts so they have stability. Their dividends are considered to be stable.

---
Trending Now