Shipping Stocks to Buy in 2019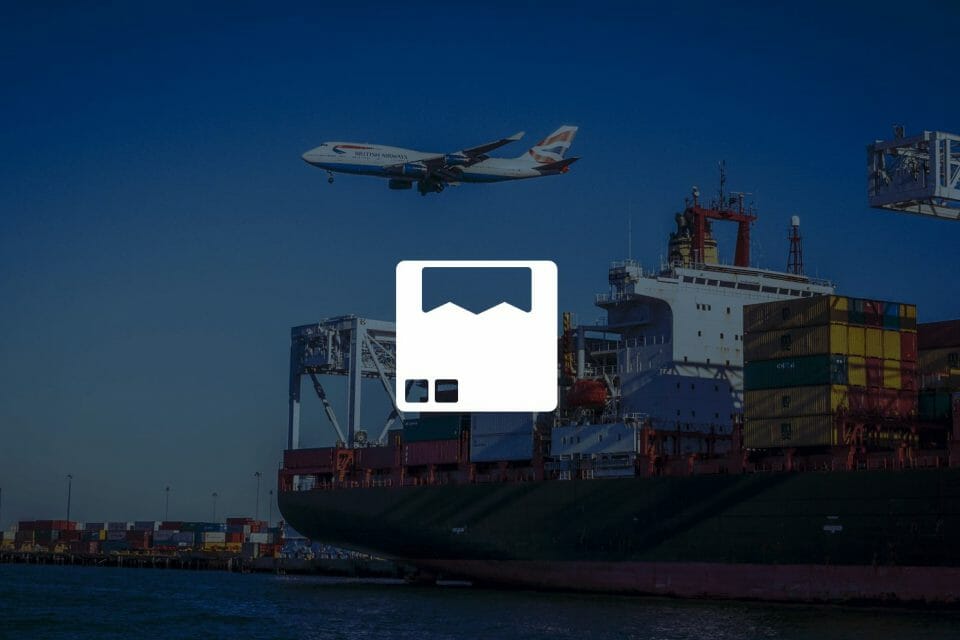 The rising volume of e-commerce means that shipping companies are experiencing more and more parcel deliveries. Some of these companies have transitioned from mail delivery to focus on parcels. A major threat is the growth of Amazon's own delivery system, but for now, there is still growth to be realized.
Another important component for shipping companies is global trade. Globalization and increasing connectivity will drive the growth of these companies. There were some sell-offs last year due to the US – China trade war, but this situation looks to be resolving. There are also some concerns over the European market and their slow-down. In the long-term, they make great investments, as globalization will surely continue, and shipping companies are instrumental in facilitating trade. One important thing to watch out for, is that these companies follow the economy and will go up and down with the health of the market.
🚚 Industrials
United Parcel Services (UPS-N)
A world leader in parcel delivery and supply chain management solutions. Analysts expect that they will continue to grow and will transition from brick and mortar to online. They have large economies of scale and will survive, even with competition from Amazon.
FedEx (FDX-N)
A multinational courier delivery company. They are well positioned to benefit from increasing global trade and e-commerce. They experienced some sell-off due to the trade war and concern for Amazon, but they are still expected to grow due to trade volumes rising. A proxy for economic growth, and a good long term holding.
Dryships (DRYS-Q)
A dry bulk shipping company. They are a diversified owner and operator of ocean going cargo vessels. They have 31 vessels. They were the first dry bulk company to go public in the US.
Diana Shipping Inc. (DSX-N)
All companies in the shipping sector carry a huge debt load, but analysts thinks this has a high upside along with high risk. They have one of the best balance sheets out of all their competitors. They announced that they were buying back 3.1%, of its outstanding common stock recently.
Eagle Bulk Shipping Inc (EGLE-Q)
A holding company, that practices transportation of a broad range of dry bulk cargoes worldwide. They have been getting more and more investor attention, with buy recommendations. They beat expectations last quarter and are expected to announce a further increase in revenues on their next earning report.
Safe Bulkers Inc. (SB-N)
They are expecting a better second quarter and they recently experienced a jump in share prices. The stock price was going down before as they are a volatile name, but it is looking more positive recently.
Star Bulk Carriers Corp. (SBLK-Q)
It's been beaten down a lot due to trade concerns, but it is at a good level to buy into. It is one of the leading shipping companies that cannot be kept down for too long as trading recovers.
Seaspan Corp. (SSW-N)
A containerships chartering company that practices long-term fixed-rate charters. Hedge funds are taking bullish position in SSW. They pay a dividend 5.75%.
⚡ Energy
Golar LNG Ltd (GLNG-Q)
A liquefied natural gas shipping company based in Bermuda. They have good access to the US LNG market and it's considered a long-term play on robust gas demand.
Nordic American Tankers (NAT-N)
They own, lease, and charter double hull Suezmax oil tankers. Their share prices are linked to how oil does, so this will go up and down with the sector.
Ship Finance International (SFL-N)
They just experienced decent share price growth over the last couple months. The valuation is still reasonable but growth is limited. Analysts recommend to watch closely the stock so you can buy on weakness. They are another company that is volatile that follows the general market.
Teekay Shipping Corp. (TK-N)
Their core business is international crude oil and gas marine transportation. They recently sold off their remaining interests in teekay offshore to brookfield for $100 million to refocus on their core business.
---
Trending Now