Stocks Exposed to China: Buy These 2 Stocks; Sell This 1 Stock
Posted On February 4, 2020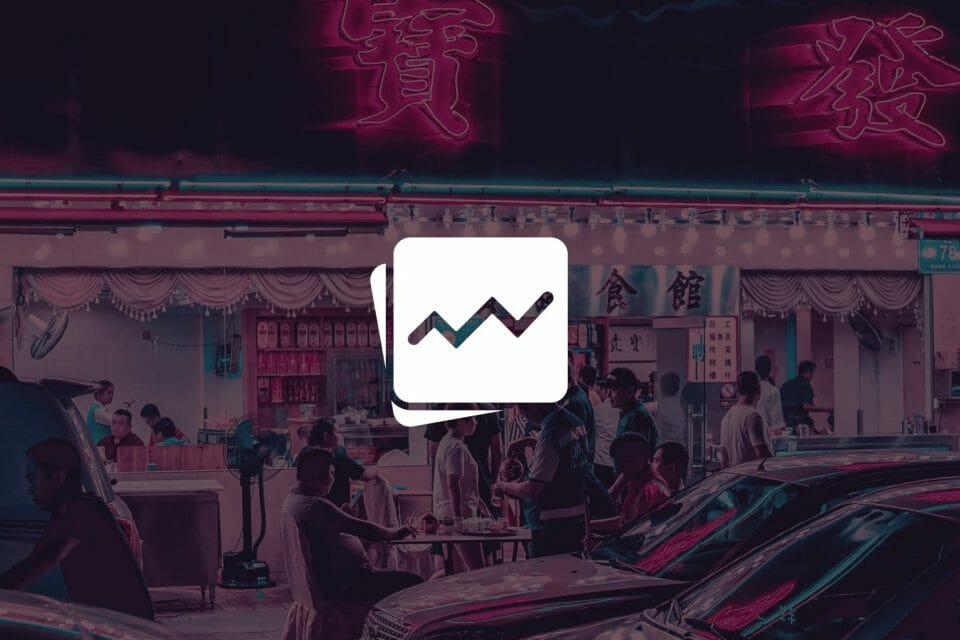 As Chinese authorities contain the coronavirus and biotech companies in North America race to find a vaccine, markets continue to bounce like a basketball. 🏀
Naturally, the most volatile ones do substantial business in China, whether it's insurance (Manulife) or sneakers (Nike).
This outbreak is already hitting the Chinese economy, with millions of consumers staying home. 🏡
Using the 2003 SARS outbreak as an example. China's GDP growth from 2.9% in Q1 to 0.8% in Q2, then rebounded to 3.7% in Q3. Of course, there's no telling what will happen with the coronavirus, but its impact will be greater than SARS.
In 2003, China's economy made up 4% of world GDP; today, it's 17%.
Last week, we analyzed stock sectors to buy or avoid in the wake of coronavirus (vacations stocks, biotechs and Chinese giants). We also answered 10 of the most frequent Stock Market Coronavirus questions. This week, we look at three stocks hit by coronavirus and offer a prognosis of whether to buy them or not.

The world's largest potash producer has had a tough year and the coronavirus could extend that pressure through 2020. NTR's chart shows a distinct downward trend of lower lows and highs, amounting to a one-year decline of -16.78%.
Then again, revenue growth YOY is 335% and the stock's profit margin is 18.2%. Since the virus made headlines worldwide in mid-January, Nutrien has plunged nearly 10% to around $57 after enjoying a modest lift on Christmas Eve, closing at $64.12. In 2019, Nutrien was caught in the middle of the trade war between its two big customers, the U.S. and China, but recently analyst Peter Imhof noted that Nutrien has not rallied on the U.S.-China trade talks, despite both sides signing phase one of their agreement. William Chin is also concerned that the stock price does not reflect the story, and needs to see NTR build a base for three-to-six months to change his mind. (Chin made his comments at the start of the global outbreak.)
On the bullish side, Christine Poole cites NTR's strong retail performance in the States and Australia, and sees potential in Brazil. Nutrien also boasts healthy free cash flow which supports share buybacks and a dividend paying over 4%. Greg Newman admits NTR is a contrarian call, while technical analyst Hap Sneddon advises more caution, taking a half-position now and buying more at $52.
However, Sneddon warns, if NTR falls below $52, then watch out. Imhof, a shareholder himself, would just hold for now.
My take: be very cautious, unless you're making a contrarian play.

The Canadian insurer has had a rocky few years with wildly fluctuating revenues, but since it issued its last quarterly in November, it has been outperforming. In fact, just as the coronavirus hit global markets in mid-January, MFC hit a 52-week high of $27.78, returning to $27 for the first time in 24 months. The reason? In early-November 2019, the company's CEO boasted "solid double-digit" growth in insurance and wealth management across Asia (including China and Hong Kong).
This growth was one major reason why investors have pushed the stock up. But MFC's presence in China has also turned on MFC, which just shed $2 from its high. MFC has managed to stay above $25.75. Meanwhile, its near-4% dividend yield pays you to wait. Even during this outbreak, Bay Street remains generally optimistic about MFC. Lorne Steinberg made it a top pick last week, citing its 10x PE, share buybacks and debt reduction. Christine Poole councils patience, expecting MFC to grow its book value and earnings over time. William Chin suggests buying on a pullback to $26, which is the current level actually, liking MFC's uptrend, but warning of long-term resistance.
In contrast, Barry Schwartz can't figure out MFC and would rather buy a bank. MFC has beaten its last three quarters and next reports on Feb.12. Watch for guidance. Consensus says to hold long-term or enter at weakness, which is right about now. (Disclosure: I own MFC-T.)

Nike surprised the street by actually growing their business in China during last year's trade war. Jamie Murray explains that Chinese consumers view Nike as a local brand, not an American one.
He also notes that Nike is moving to a direct-to-consumer model via online sales and storefronts to expand margins. Momentum is strong, soaring 28% for the year leading up to its recent high of $105.62. Its one-year return was 23.41% with revenue growth of 7.47%. Nike dipped as low as $96.28 on Jan. 31, but bounced above $100 during the next session. So, there is support, but any investor must be mindful of future earnings given how Chinese consumers are hibernating during the coronavirus.
Traders can worry over Nike, but long-term investors are holding on. James Telfser says the sneaker craze is here to stay and this brand will stay strong for years. If you've ever been to sneaker convention, you would agree. Keith Richards does and advises buying MKE on a pullback. In its last four reports, Nike beat three times, two of them by wide margins.
My take: buy for the long-term.
---
Trending Now
You may also like