Coronavirus Stock Market Scare: What Stocks to Buy?
Posted On January 28, 2020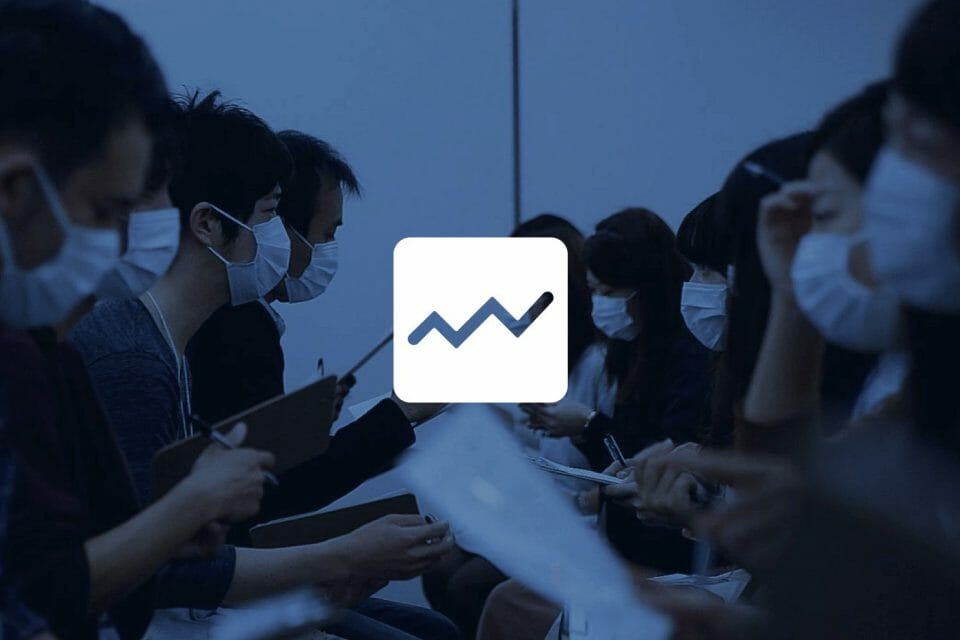 In the last few days, North American indices shed gains as fears of the new disease, the coronavirus, reached investors and the stock market. China authorities have decided to suspend trading on the Shanghai and Shenzhen stock exchanges which could end up with a heavy correction when trading resumes on February 3.
As more cases of the coronavirus develop in China and beyond, markets around the world have been slipping and selling off. Lately, almost every sector, especially tech and energy, dropped.
The coronavirus could not come at a worse time, with millions of Chinese returning home to celebrate the Lunar New Year in vast numbers on par with American Thanksgiving and Canadian Christmas.
However, utilities saw a lift. 💡
Gold increased again. 🏅
But the biggest gainers by far were biotechs. ☣️
Biotechs, such as Inovio Pharmaceuticals (INO on the Nasdaq) which rocketed 26% on January 27th 2020 and rose another 3% minutes after the closing bell in after-hours trading. Inovio is one of the little-known pharmas that the Coalition for Epidemic Preparedness Innovations has awarded US$9 million to develop a coronavirus vaccine.
How does Coronavirus affect the stock markets?
The Corona Virus: If you look at SARS and the market declines in 2002/2003 it was a different point than where we are now. They had a lot of market pessimism but now we are at all time highs in most places.
The question stock investors want to answer is how will this affect the stock markets?
Here's a list of the most popular questions and answers from stock experts about how the Coronavirus is affecting the stock markets which can help you identify weaknesses and opportunities.
The Coronavirus compared to SARS affect on the stock market?
Larry Berman noted that if you look at SARS and the market declines in 2002/2003 it was a different point than where we are now. They had a lot of market pessimism but now we are at all time highs in most places. It should be a much different impact.
Will oil prices be affected by the Coronavirus alert?
Josef Schachter thinks the latest development in the Coronavirus may led to lower oil prices initially perhaps a low near $50.
More about Josef Schachter…
Why isn't gold moving significantly higher on fears of Coronavirus?
Jaime Carrasco argues that gold is holding up extremely strongly. China and Asia aren't participating in the futures market this holiday week. Plus, an overwhelming amount of shorts in the futures contracts. Gold is set up to break through $1560 because of global demand. Bigger opportunity is in the producers to move higher.
Will copper prices be affected by the Coronavirus alert?
Jaime Carrasco is keeping his eye on it. Near $3, and sometime it will get a break. At that point the inflationary trade will be on. The Coronavirus issue should be monitored, but it's just short-term noise for the market.
More about Jaime Carrasco…
Is there an opportunity to buy stocks during the coronavirus scare?
According to James Telfser, some stocks will definitely take a hit and could be good candidates to buy on weakness before the coronavirus crisis is over. Watch Air Canada (AC-T) and other vacations stocks. AC-T is trading near 52-week highs, trading at 4x EBITDA vs. American peers at 6x–that's a valuation discount. AC is bringing down costs and streamlining, which are the right things to do that will benefit the stock for years. So, buy on any weakness like now. More vacations stocks like Caribbean Cruises, Marriott, MGM Resorts International might also be interesting to look at.
We have an in depth analysis of Coronavirus Stocks to Buy or Avoid if you'd like more details about stocks affected by the Coronavirus scare.
More about James Telfser…
What stocks have been affected by the coronavirus scare?
Airlines like Air Canada (AC-T), Casinos-Hotels like MGM-Mirage and in general vacations-related stocks were affected said Elliott Fishman. The coronavirus has really pressured MGM Resorts International, Wynn Resorts and Royal Caribbean Cruises, for example. Buy this on any pullback.
Could the Coronavirus accelerate Is a near-term correction coming?
Elliott Fishman has never seen the markets move this far up for so long. Health scares are historically buying opportunities for stocks. The Coronavirus could definitely accelerate a correction. It has already slowed down the stock markets ride to new record highs.
What will derail the stock market? The coronavirus?
Elliott Fishman thinks something strong will derail the stock market but that there's no stopping it in a low-rate environment. He doesn't see a correction, only a slow down for a short period of time.
More about Elliott Fishman…
How long can the Coronavirus pain continue?
No one knows, but Robert Sneddon says usually these things don't have a big impact on markets, but there's a gap before doctor declare an emergency and investors sell. We're entering correction territory, with markets waiting for a sell-off, then the virus came along….. But troughs tend to hit in the gloomy third week of January (cold, dark). We could see more downside, though there are good deals in energy and base metals now, like copper.
More about the Coronavirus and the Stock Market
Keep watching and reading the latest stock market comments on Stockchase for new opinions about the Coronavirus and how it affects the stock markets.
---
Trending Now
You may also like