Coronavirus Selloff: Stock Opportunities? 4 Stocks to Buy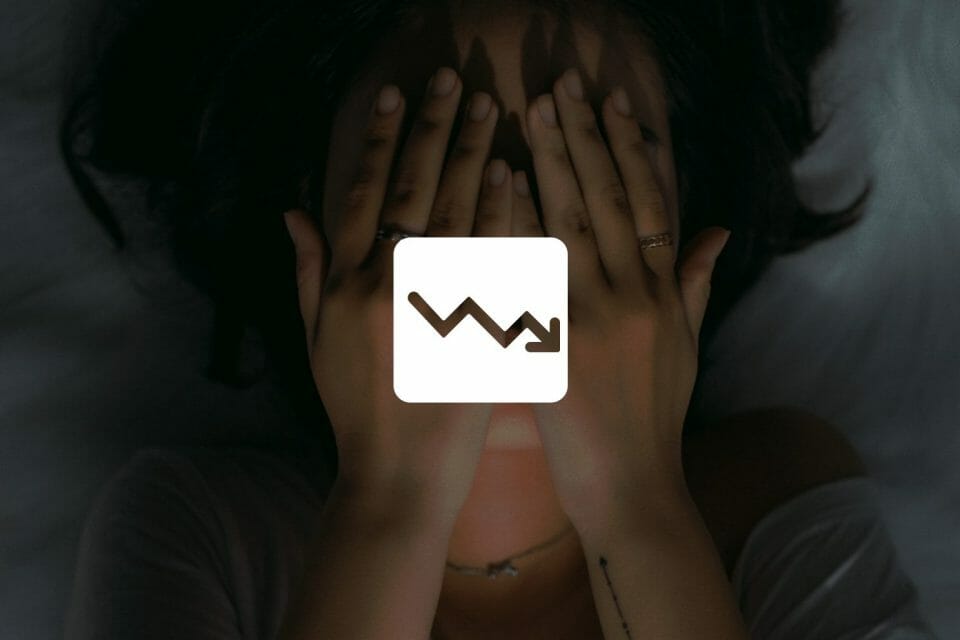 Today we're looking at stocks opportunities and stocks to buy on the dip. We previously wrote about Coronavirus Stocks to Buy and Avoid and a many questions and answers about how the Coronavirus affects the stock markets.
Over the weekend, the Saudis and Russians went to war and slashed oil prices to trigger worldwide selling that markets hadn't seen since the Recession of 2018. It was carnage, with the oil-heavy TSX plunging over 10% and Wall Street tumbling 7.5%. No sector or country was spared.
Coronavirus Selloff + Oil Shock = Stock Opportunities
The oil shock came at the worst time, with coronavirus cases gradually spreading through nations including the U.S. and Italy and inducing panic. The truth is, China and South Korea are reporting fewer cases, and far more people in America have died of the flu than COVID-19. I'm not downplaying the lethality of the coronavirus—it's deadly—but adding perspective.
Sell, Hold or Buy?
An investor can respond in three ways: sell, hold or buy more stocks. It's too late to sell, and holding is the safest move if you have a long-term horizon. This article is about buying stocks when they've been beaten and abandoned, stocks that will rise up and continue marching upward. Stocks—if you're patient and calm—will make you money after this pullback fades.
We just published Stockchase Premium's Best Stock Ideas with our 5 best stock ideas to buy during the selloff. Signup for Premium to receive the monthly Best Stock Ideas.
15% growth after the virus? Time for stock opportunities to buy on the dip?

The coffee giant made headlines early in the coronavirus outbreak when it closed nearly half its 4,000 locations in China, but by the end of February about 85% of those location were open.
Meanwhile, the number of new virus cases continues to decline and the country gradually returns to business. Here in North America, judging by foot traffic in downtown Toronto, Canadians are still flocking to their mocha lattes.
Will Starbucks take an earnings hit this quarter? Of course, but the chain should recover in the quarters that follow and eventually return back to business. Starbucks fell 5.99% on Black Monday, lower than the Nasdaq's 7.29%. It pays a dividend of 1.99%. Curently trading around $71, SBUX is almost $30 off its 52-week highs, but trades at a more reasonable multiple of 23x.
Analyst Stan Wong forecasts 15% growth after the virus, noting that China generates only 10% of SBUX's revenues, but it will rise in the future. Out of 33 analysts, Starbucks inspires 24 buys or strong buys. Drink up.
Coronavirus Selloff Hit Tourism Stocks

The tech is down 20%, and some fear a drop-off in revenue that FANGs like Facebook and Alphabet/Google depend on. The same can't be said for the House of the Mouse, whose Disney+ streamer has taken off since it launched last November, proving it can co-exist with Netflix.
If people will stay home to avoid catching the virus from public contact, what will they do? Eat and watch TV. That's a tailwind, but a headwind may be Disney's theme parks.
Will families stay away from the peak summer seasons hits starting in May? That's a tough call, because past outbreaks (and flus) faded by springtime with the arrival of warm weather. YTD, Disney has been punished by nearly 28%, which suggests overselling.
This is riskier than Starbucks, but if you believe tourism will return to Disneylands, then step in. Disney pays a 1.54% dividend and trades at 17.5x earnings.
Hide in renewable energy?

BMO Equal Weight Utilities Index ETF
Hands-down, utilities are on fire and have been outperforming markets during this chaos. This means Brookfield Renewable, Boralex, Transalta, Northland Power and Algonquin Power, which ZUT-T holds in this basket of Canadian utilities.
Many of these are renewable energy stocks, so ZUT scores high in the ESG column. It pays a robust 3.82% dividend yield though charges a higher-than-average 0.55% MER.
In the past week, ZUT has slipped over 8% vs. the TSX's 11%, and YTD, ZUT is up -3.35% vs. the TSX's -5.41%. Interest rates just tumbled 0.5% and could fall further as feds around the world feel pressured to cut.
This will only drive investors to seek yield. What better place than to find it here? An alternative is to buy one of the underlying securities.
Temporary Setback?

To answer, the inevitable question: Yes, you can buy Visa, too. Comparing the two amounts to splitting hairs as they boast near-identical performance in the short- and long-term (though Visa takes the edge).
Mastercard has issued an earnings warning that the coronavirus has pressured its transactions, but this will be a temporary setback. People are still buying stuff and services, including online, as they hide from the virus.
Like the overall market, MA-N has tumbled from $340 to $262 in the past month. Its 33x multiple has edged back in past weeks, and remains too high for some analysts like Gavin Graham, but over time the payments space is solid and Mastercard remains firmly within the top two companies in the world.
---
Trending Now
You may also like