Coronavirus Stocks & Opportunities Mega List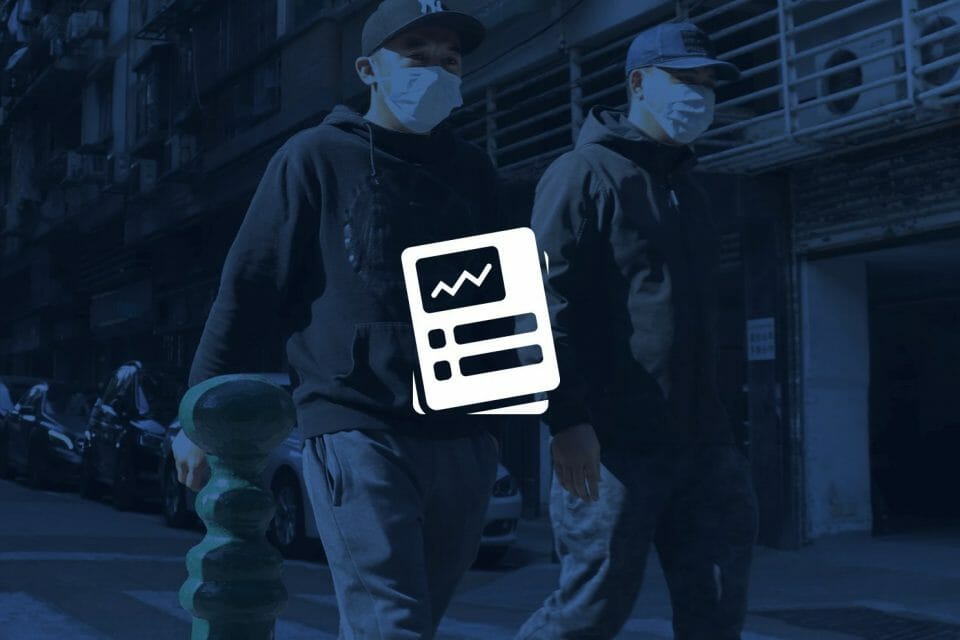 The coronavirus has slashed stock markets around the world.
This is our 4th Coronavirus Stocks post. We previously wrote about the Coronavirus Selloff, the Stocks to Buy or Avoid and built a full list of questions and answers about the Coronavirus Market Scare. Today, we're building a mega list of Coronavirus Stocks opportunities.
As worries mount about the extent of its effect on the economy, stock markets around the world are tumbling. Countries around the world are preparing fiscal packages to help buoy the economy. These sell-offs could provide for a great chance to pick up over-sold equities trading at a discount.
This creates lots of buying opportunities for what we now call: Coronavirus Stocks.
Coronavirus Stocks Opportunities: Our Mega List
👜 Tourism/Vacations
Royal Caribbean Cruises (RCL-N)

An American global cruise company incorporated in Liberia. It is the second-largest cruise line operator, after Carnival Corp. With governments warning citizens to avoid travel by cruise, this equity has faced a steep sell-off.
Marriott International Inc. (MAR-Q)

An American multinational hospitals company with hotels and lodging related facilities under their portfolio. As with all tourist related stocks, they have seen their stock price slashed. They pay a relatively high dividend at 1.92%.
Carnival Corp. (CCL-N)

The largest travel leisure company in the world with a fleet of over 100 vessels. We don't know how long the virus will last, but it is down 60% on the year, providing for a tempting opportunity.
Wynne Resorts Ltd. (WYNN-Q)

A high-end hotel and casino chain based in Las Vegas. A very volatile sector and it has seen share prices slash in half recently.
MGM Mirage (MGM-N)

Analyst Elliott Fishman named this a Top Pick back in November where he stated that he could see the stock price hit $40. Currently the stock is trading at just under $17.00.
Walt Disney (DIS-N)

Darren Sissons' top pick at the beginning of the March. It has streaming, TV and theme parks under their portfolio. The virus has given investors a new opportunity to invest.
🛍 Retail
Canada Goose Holdings (GOOS-T)

Analysts are mixed on the stock since its IPO. The coronavirus has halted their expansion in China as well as poor China-Canada relations. It could be a good entry point according to Brian Acker.
Alibaba Group Holding (BABA-N)

The Amazon of China. They have a cheap PEG right now. The virus has caused some demand destruction so tread with caution.
Tencent Holdings Ltd (0700-HK)

A Chinese internet company that is more growth oriented. It struggled due to the American tariffs but has recovered a little after their lifting. The largest online advertiser.
🍱 Consumer
Starbucks (SBUX-Q)

The stock is trading below its 200-day moving average. However, they are growing at rates around 15%. The coronavirus situation in China has hit their stores more than with franchises.
Restaurant Brands International (QSR-N)

They are currently trading at 50% down from last week. The American fast food restaurant chain has Burger King, Tim Hortons and Popeyes under their brand.
🚚 Transportation
Air Canada (AC-T)

Airlines are highly volatile following travel bans and widespread fears. It might take a while for negative sentiment to go away according to Gavin Graham.
Bombardier Inc (B) (BBD.B-T)

The stock has tanked, not just because of the coronavirus but due to negative free cash-flow and selling off of valuable assets.
🏛 Financials
Toronto Dominion (TD-T)

Analysts are warning that the banking sector might drop another 5-8% lower. However, you could buy half a position and build up from their.
Bank of Montreal (BMO-T)

Along with all the other financials, the Bank of Montreal has hit a low at just above $72.00. Analysts were already warning that the valuation looked rich. This could be a good entity point.
Mastercard Inc. (MA-N)

The stock has crossed its 200-day moving average. Long term, there is still a good potential for upside. Summer is their seasonality.
Visa Inc. (V-N)

The stock has gone down 5.55% today following fears over the impact of the virus. However, secular trends point to a positive growth perspective.
💻 Technology
BlackBerry (BB-T)

They have transitioned into software but the stock is still depressed. The space seems very competitive and they seem to not be able to break out.
Alphabet Inc. / Google (GOOG-Q)

People use their tools everyday and they still dominate online advertisement. The virus will probably slow down ad clicks affecting the bottom line. Future perspectives are still positive.
Microsoft (MSFT-Q)

The stock has held up better than others. It continues to innovate and grow its profit base. Microsoft sells more into businesses and under a subscription basis. A good cash generator.
♠ Casinos/Gaming
Great Canadian Gaming Corp (GC-T)

They just opened up a new casino in Pickering, ON. Revenues are up but the price is down. They are currently buying back stocks at the cheap price and should profit from the low price when it rebounds.
⚡ Energy
Cenovus Energy (CVE-T)

They have a lot of debt but they have paid off a good chunk of it. Some analysts are still upbeat about the company. The balance sheets are getting more impaired however.
Vermilion Energy Inc (VET-T)

The price of oil has collapsed and they brought down their dividend by half. Analysts have issued a hold signal though as it will continue to be an oil producer for a long time.
Bonterra Energy Corp (BNE-T)

They have operations in Northern Quebec. A well-run company but it has remained small. They have a lot of cash flow. The oil price has negatively affected them.
💹 ETF
BMO Equal Weight Utilities Index ETF (ZUT-T)

A defensive ETF that has mostly Utilities. They tend to do well from low interest rates. They pay a decent dividend but capital appreciation might be limited.
💎 Basic Materials
Lucara Diamond Corp (LUC-T)

They have diamond mines in South Africa. They have suspended its dividends last year and the cost of open pit development has been more expensive than expected. The price of diamonds has also reduced. However, once the economy recovers, it might be a good growth story.
---
Trending Now