The Ultimate Canadian Bank Stocks Q&A (Deprecated & Redirected)
Posted On February 13, 2020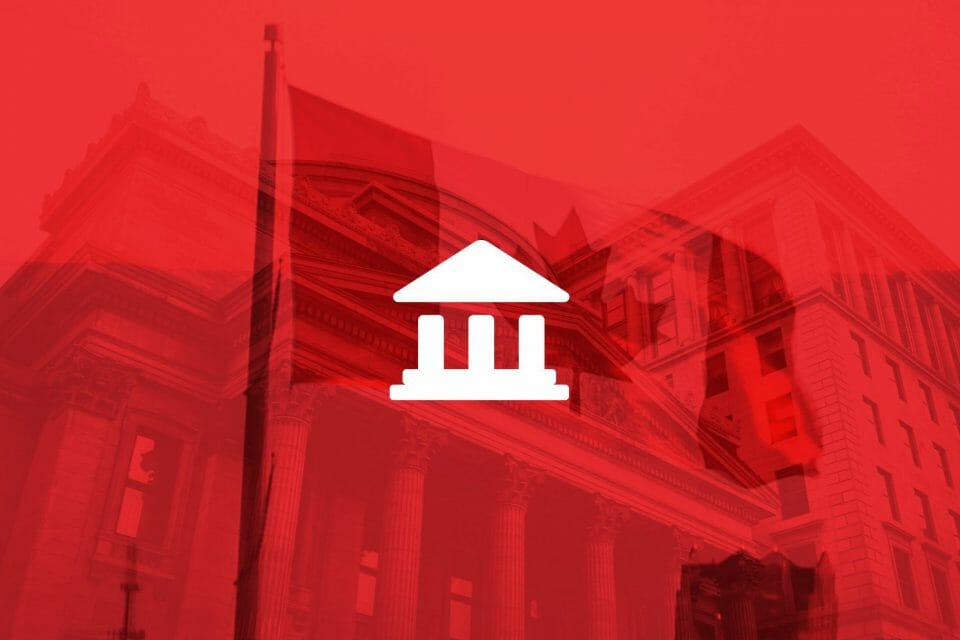 Most Canadian Investors own at least one of the Canadian Banks stocks. Most of the time, for the dividend. But which of the Canadian Bank stock should you own? Here's our list of frequent Canadian Bank Stocks questions and answers from the Daily Market Comments we publish on Stockchase which will hopefully answer all the questions you have about Canadian Bank stocks.
What are the Canadian Bank stocks and their symbols?
Here's the list of the Canadian Big Banks stocks: TD Bank (TD-T), Bank of Nova Scotia (BNS-T), Royal Bank of Canada (RY-T), Bank of Montreal (BMO-T) and CIBC (CM-T). In addition to the Big Banks, National Bank of Canada (NA-T), Laurentian Bank (LB-T), Canadian Western Bank (CWB-T), Home Capital Group (HCG-T), VersaBank (VB-T) and Canaccord Genuity (CF-T) could be considered alternative Canadian Bank stocks.
What is the best Canadian Bank stock to buy?
According to Norman Levine and Brian Acker, the best Canadian Bank stock to buy would be Bank of Nova Scotia. John Zechner ranks Scotiabank behind TD, his top Canadian Bank stock.
Can I expect a 10% return from a Canadian Bank stock?
Sure, we all want to make 10% a year, but can that happen? True, collecting a 4% dividend and 6% share appreciation is possible. It has been possible for banks in the past, but we're in the low-interest rate world and.
What is the best Canadian Bank stock ETF?
BMO Equal Weight Canadian Bank ETF (ZEB-T) is one of the preferred Canadian Bank ETFs. It's a blend of banks that pays a 4% dividend. Another interesting option is BMO Covered Call Canadian Banks ETF (ZWB-T) which may lag the market, but will fall less if the market tumbles.
Are Canadian Bank Stocks a good investment?
The Canadian Banks have underperformed. There's limited growth. If you own them and receive the dividend, that's okay. But if you expect growth, you won't much of it. If you're not buying for growth, you're still getting earnings growth, dividend, and price multiple expansion which could be interesting to buy and hold.
How much dividend does the Canadian Banks pay?
Canadian Bank stocks pay a good 4-5% dividend.
If interest rates hit zero, will Canadian banks suffer like European ones?
According to James Hodgins, Canadian Banks enjoy an oligopoly, so there is some protection. In a downturn, banks will struggle to make profits, but they won't plunge like Europe's. Regulators in Canada are diligent to avoid subprime mortgages among our banks, even though our real estate is very overvalued.
Should I buy Canadian Banks or utilities?
Jason Mann would continue to hold Canadian Bank stocks. Utilities could suffer if we continue to have a normal market and interest rates begin to rise.
Will Canadian Banks continue to outperform their peers?
Every cycle sees the laggard become the leader and then vice versa. The Canadian banks are all about the same in long term returns.
Is it too much to hold 4 Canadian Banks, consisting of 20% of the portfolio?
According to Paul Harris, there's nothing wrong with this. Banks do incredibly well in Canada, generating 12-15% ROE long term and always raise their dividends. They're well-regulated and diversified across North America.
Should I buy Canadian Bank stocks or a Canadian Banks ETF?
An ETF gives you the group and no ability to outperform. Portfolio managers and experienced investors will prefer to use their expertise to pick individual stocks.
Should I buy Royal Bank (RY-T) or TD (TD-T)?
Royal Bank (RY-T) has a stronger approach on the wealth management side, whereas TD (TD-T) focuses on retail customers and has a larger presence in the US. Right now Zachary Curry would favour TD. Canadian banks of been held back as of late because of an unwarranted fear about the housing market in Canada. Dividends with the banks are great too.
You might also want to have a look at our Top 7 Canadian Bank Stocks that Pay Dividends post.
---
Trending Now