Aritzia, Canada Goose and Lightspeed POS : Stock Market Newcomers Round #2
Posted On February 19, 2020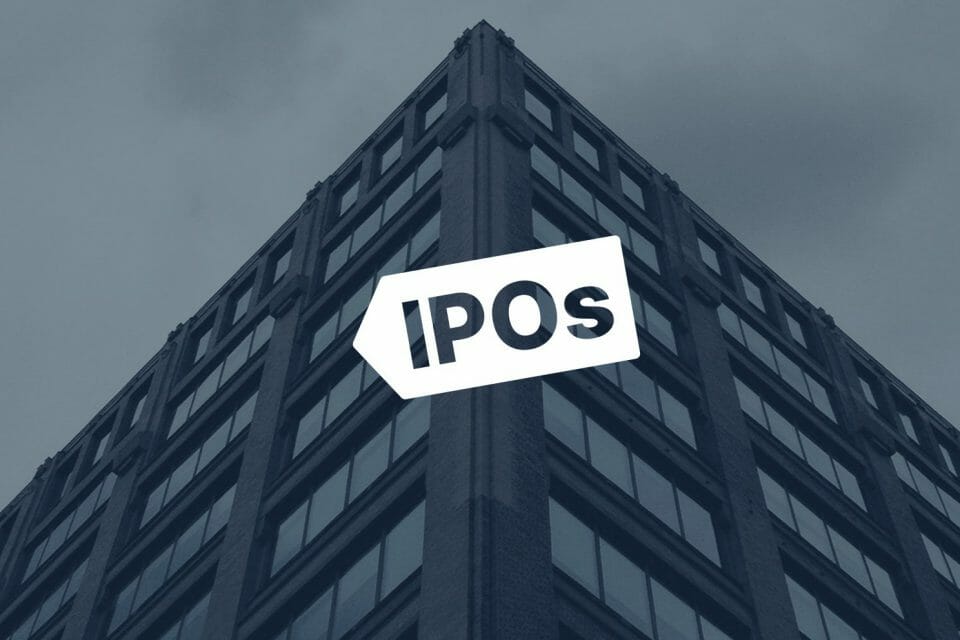 This is the second of two stories examining recent big IPOs in Toronto and New York and assessing their prospects. Two of them being Canadian Fashion Stocks Aritzia and Canada Goose.
Did the IPO hype pay off?
First, let's update last week's stocks:
Lyft reported its Q4 and its sales topped expectations, topping US$1-billion in quarterly revenue for the first time as the number of active riders jumped 23%, also more than expected. Revenue per active rider also beat the street. That report should have lifted (sorry) shares, but the stock actually plunged 10% on Feb. 12. Why?
Uber: Uber's guidance was far sunnier than its competitor's. Lyft aims to be profitable but not until Q4-2021. In contrast, Uber announced earlier this month that it's moving its profitability target from 2021 to the end of this year. Investors spoke. Last week ending Valentine's Day, Uber slipped over 3%, but Lyft sank nearly 12%, this despite an impressive earnings report. Investors want to see a return on their IPO money sooner than later.
Now, let's take a look at Aritzia, a Canadian fashion stock

IPO date & price: October 3, 2016 / $16
Let's take a longer view than last week and look at this Canadian "affordable luxury fashion" retailer. Since it debuted in fall 2016 (to Valentine's Day), Aritzia has climbed 60% above its IPO price of $16. That's even more impressive when you realize it's competing in an environment that's hostile to retail brick-and-mortar stores, particularly in the fickle fashion space.
But like most new stocks, Aritzia struggled at first, falling 17% in its first year.
One reason was that a private equity fund involved in its IPO kept selling. What did Aritzia eventually do right? Customers love their brands, and they offers several brands to minimize risk, like a stockpicker holding a diverse portfolio. Also, their e-retailing operation is growing here in Canada as well as the U.S., helping drive their comparable sales growth by 6.9% and net revenue by 10%, according to their Q4 report released in early January.
Influencers are another tailwind, notes Jamie Murray. Aritzia boasts a disproportionately larger army of influencers than peers like LuLulemon.
James Telfser isn't even a fan of retail, yet recommends Aritzia, and Murray warns that it's no longer a cheap stock, thought it's fairly priced now. (Its PE has crept past 32x.) He sees long runway ahead in the U.S. where the company can quadruple the number of its storefronts to 100 and ultimately 200. My take: A winner, though maybe enter on a pullback.
Another Canadian fashion stock : Canada Goose

March 16, 2017 /$17 (TSX)
The other big Canadian fashion IPO has also made money for its investors, but it's also taken them on a wild ride. Its chart looks like a mountain, with the Goose soaring to a peak of 300% in 19 months (Remembrance Day 2018), then tumbling since to $41. The Goose, however, is no failure by any means. It's still up over 141% since its debut, though the coronavirus has done them no favours in selling to wealthy Chinese buyers.
Peter Imhof sees the stock's current struggles as a buying opportunity, because its strong global brand will give it wings long-term. Shareholder Brian Acker models the Goose at $52.88, about $12 higher than current levels. However, other analysts including Ross Healy wouldn't step in until Canada Goose sank to $38, feeling it's been overpriced. Jason Del Vicario would like to see that happen or its earnings grow. He considers Canada Goose a strong franchise and brand under excellent management, so he's keeping an eye on it. My take: I'd keep an eye on the Goose too.
Montréal-based point-of-sale software : Lightspeed POS

March 7, 2019 / $16
There's little point in examining Shopify. It's a great success story, the poster child of Canadian IPOs. If you own it, well done. Instead, let's turn to another tech start-up, often called Shopify, Jr. Both companies offer platforms that enable small- and mid-sized businesses to keep track of their inventories and sell goods online to customers. To date, LSPD has run 110% and is the favourite of many on Bay Street.
However, the bulls offer caveats. Greg Newman, who targets $44, forecasts 60% revenue growth, but warns Lightstpeed ain't cheap and, no, it isn't another parabolic Shopify. Peter Imhof also sees a long runway ahead, but suggests entering the stock at a lower point. Then, there's the volatility. If Canada Goose's chart looks like a mountain, then Lightspeed's is a rollercoaster. It had a steep climb from IPO to August 4 last summer, then suddenly dove to Hallowe'en. Since then, it's weathered a series of bounces up, but then tumbled in mid-January. Okay, so this isn't pure technical analysis, but it describes the unpredictability of this stock.
Also, Lightspeed keeps missing earnings, albeit not by much, including earlier this month. My take: A company with a lot of promise, but also risk. Tiptoe in if you're a long-term investor.
---
Trending Now