Biotechnology, Gene-editing and Medical Research Stocks to Buy in 2019
Posted On October 3, 2019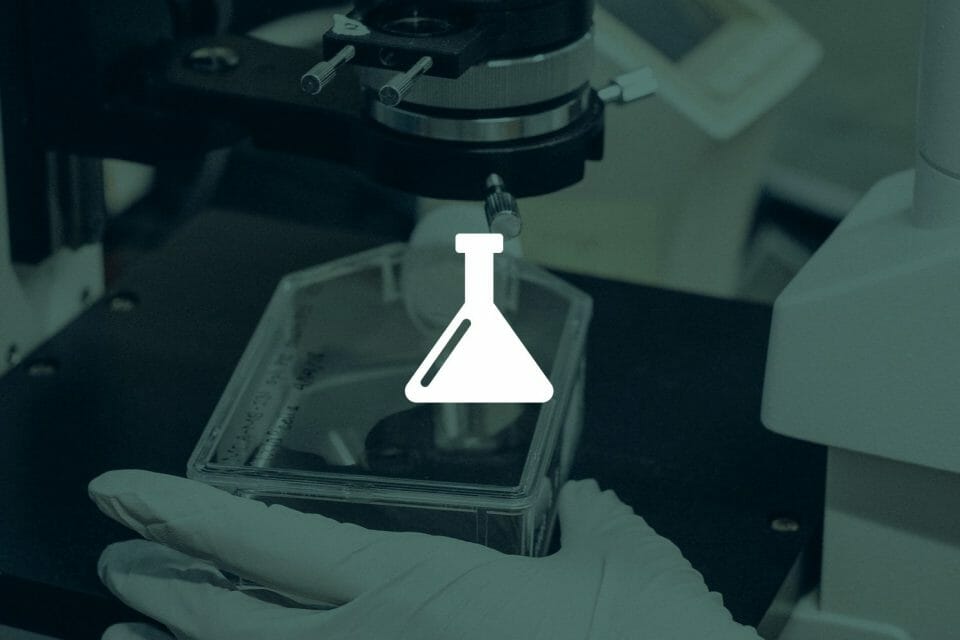 The medical space has been a hot sector these past few years, and have widely outperformed the market. These sectors are defensive as they are not tied to an economic cycle. Furthermore, medical, biotech and gene-editing firms will profit from the aging population and growing need for these services and drugs.
Recently, the sector has pulled back due to promises by the US government to lower drug prices and further regulate the sector. However, it seems analysts are still bullish for the sector. The next election cycle will be a key turning point for these stocks.
👩‍⚕️ Biotechnology & Medical Research
Canada Stocks
Resverlogix Corp. (RVX-T)
A clinical biotechnology company that develops epigenetic drugs that treats neurodegenerative diseases, diabetes and other chronic illnesses. They are currently paying down debt.
Spectral Med Inc (EDT-T)
A multinational company that specializes in endotoxin activity assay (EAA) diagnostic and therapy services. The EAA diagnostic product is their main revenue driver.
Microbix Biosystems (MBX-T)
A biomedical testing company that saw earnings up 40% last quarter. They are increasing capacity and is trading at a reasonable PE. Robert McWhirter choses it as a top pick in May.
Reliq Health Techniques (RHT-X)
A software as a service solution company for remote patient monitoring, telemedicine and collaborative care. The stock experienced a pullback but it is starting to recover due to their long-term potential.
Neptune Wellness Solutions Inc. (NEPT-T)
A nutrition products company that focuses on unique nutrition solutions with specialty ingredients. They are shifting their focus from krill oil extraction to cannabis oil.
U.S.Stocks
CRISPR Therapeutics AG (CRSP-Q)
A small cap company that develops gene medication. They recently closed a deal with a pharma company that will help scale their products.
Regeneron Pharmaceuticals Inc (REGN-Q)
A biotech company. That has several core products generating good free cash flow. Their partners include Sanofi to treat severe asthma. Paul MacDonald chose it as a Top Pick in July.
First Trust Biotechnology Index Fund (FBT-N)
An investment fund that corresponds to the NYSE Arca Biotechnology IndexSM. It tracks the performance of small, mid and large cap companies in the biotech industry.
Gilead Sciences Inc. (GILD-Q)
A pharmaceutical company that produces high priced drugs for hepatitis C and HIV. It trades at less than 9 times earnings with a 4% yield.
Pharmaceuticals
Pfizer Inc (PFE-N)
An American pharmaceutical corporation that produces a variety of well known drugs. The seasonal weakness is in mid-October. It is currently consolidating and is sure to appreciate in the near future.
Biogen IDEC Inc. (BIIB-Q)
A multinational biotechnology company that treats neurodegenerative diseases using innovative techniques. This was dragged down along with the whole sector. They experienced a pullback after they closed an Alzheimer study that caught the market by surprise.
Bristol Myers Squibb (BMY-N)
A large cap American pharma company that produces prescription drugs for several therapeutic areas. Their latest drugs haven't done as well as hoped. They are currently in discussion to merge with CELG-Q.
Novartis AG (NVS-N)
One of the largest multinational Swiss pharmaceutical company. They are refocusing on generic drugs and have sold their ophthalmology business.
Amgen Inc. (AMGN-Q)
A biopharmaceutical company that is the world's largest independent biotech firm. It is considered the preeminent biotech companies with some good drugs. It trades at a 11x earning which is considered reasonable.
Mylan Inc (MYL-Q)
A global generic and specialty pharmaceuticals company. This is the company that produces Epi Pens. Analysts are uncertain since there is a lot of headwinds on pricing and government intervention.
Eli Lilly & Co. (LLY-N)
A global pharma company that recently made an acquisition in oncology. They recently had one of their popular drugs withdrawn. They outperformed in 2018 Q4 and they have potential blockbuster diabetes and heart disease drugs in the pipeline.
Medical Equipment, Supplies & Distribution
Medtronic Inc (MDT-N)
The maker of the first pacemaker and several other similar devices. They are starting to enter emerging markets such as India and Bangladesh where there is a need for these devices. Michael Decter chose this as a top pick on October 2, 2019.
Baxter International Inc (BAX-N)
A Fortune 500 health care company. The dividend is very high though current valuations are quite rich. They are focusing on new product developments that generates good growth.
Abbott Labs (ABT-N)
A multinational diversified healthcare company. It hasn't been impacted by the focus on drug pricing. It sells generic dugs to emerging markets. They also have a great track record of dividend increases with a yield of 1.5%
Becton Dickinson (BDX-N)
A medtech company that manufactures medical devices, instrument systems and reagents. It is in medical supplies, not drugs, and supplies primarily to hospitals. A product under FDA review has made the price pull back. They have a good record of dividend appreciation and have opportunities ahead. Barry Schwartz chose it as a top pick on June 24, 2019.
Stryker Corp. (SYK-N)
A Fortune 500 medtech firm. They are a leader in robotic surgery and have great organic growth. It is as defensive name since it is not tied to the economic cycle.
Alpha Pro Tech (APT-A)
A company that has a building supplies business and hospital protection business. Whenever there is a pandemic scare, this company takes off. If there is another scare, this will do well.
---
Trending Now