6 Dividend Stocks – What's Safe During the COVID-19 Crisis?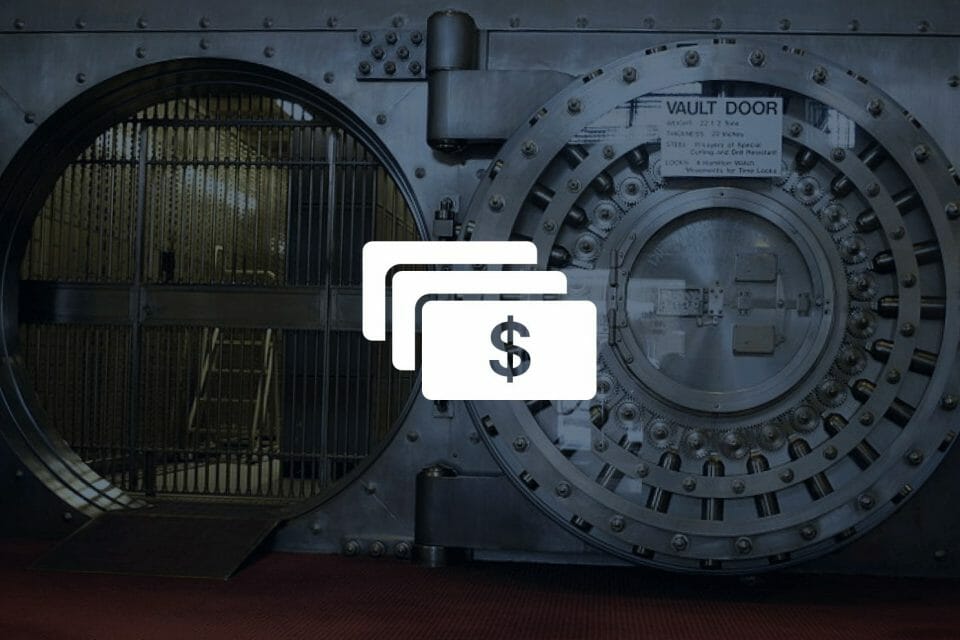 If you're an income / dividend stocks investor, you're either weeping or philosophical about the rash of companies suspending dividends because of the COVID-19 uncertainty. (GM is the latest.) Philosophical in this context means keeping an eye on the long-term, knowing that these dividends will eventually return after consumers and businesses start spending again.
Safe Dividend Stocks
Meanwhile, some dividend stocks offer relatively safe dividends with share prices that will hold, if not not climb, in the coming months:
Dividend Stocks #1 and #2 : "Telus" and "BCE"
5.15% / 5.9% dividends
As two of the big three Canadians telecoms, Telus and Bell reside in a safe sector and are protected by an oligopoly. Another trailwind: during this lockdown Canadians are using more and more data to conference for work and stream shows.
A reminder that back in February, Telus issued shares which raised cash and will help maintain its 5.15% divvy. Analyst Ross Healy doesn't see Telus falling below $20, and Greg Newman projects only a 5% variance in earnings, so there is a safety net here. The price target, by the way, is $25.96.
Telus currently trades at a 15.5x PE and boasts a profit margin of 11.91% while its YOY revenue growth is 1.96%. John Zechner, a telco bull, actually prefers BCE, which pays a 5.9% dividend and operates with a 7x operating cash flow. Ma Bell's profit margin is 13.32% and its YOY revenue growth is 3.13%.
In the past month, the two stocks have performed nearly identically, though BCE edges out Telus year-to-date. BCE trades at a slightly higher PE of 16.75x. Both are a good place to hide.
Dividend Stocks #3 : "Uniliver"

3.6% dividend
This Dutch consumer giant, selling food, beverages, and personal care products, won't go out of business anytime soon during the current lockdown. It also sells cleaning agents, which are popular now (no, we don't recommend injecting them to stop COVID-19, as some American politicians believe).
With over two million customers across the globe, notes analyst Brett Girard, Unilever has grown its dividend 10% annually.
Like Girard, Lorne Steinberg has recently chosen UN-N as a top pick, feeling that its recent 20% pullback is unwarranted. Unilever trades on several exchanges, but on the Nasdaq it pays a 3.6% dividend and trades at a PE just below 20x.
The stock price has slipped in the last two weeks, diverging from the rising Nasdaq, but this could open a buying opportunity.
Dividend Stocks #4 : "Enbridge"

7.87% dividend
Yes, they move oil and oil, as we all know, is struggling for its life, but those are the oil producers, not the pipelines. Also, Enbridge moves a lot more natural gas than oil and both businesses are based on long-term contracts.
Greg Newman recommends ENB because 55% of its earnings come from regulated utilities. Ryan Bushell, though, suggests averaging down as the oil price slogs around.
For the time being pipeline protests have quelled, but in late-February Minnesota courts granted ENB permission to build line 3.
A big tailwind in a country desperate to transport its stranded oil, long before the current world oil crisis. Enbridge is weathering the pandemic; its chart in the past month shows gradual, but consistently higher lows.
It trades at 15.6x earnings and boasts a YOY revenue growth of 7.4%.
Dividend Stocks #5 : "RBC"

5.19% dividend
The collective elephant in the room are the big Canadian banks.
Virtually every Canadian investor owns at least one either directly or indirectly (through ETFs). So, will your banks cut their dividends? Probably not. Royal is the biggest kid on the block and one of the largest worldwide. It boasts a strong wealth management business and is diversified geographically unlike, say, Scotiabank which labours over its Latin American exposure.
Brian Madden recently named RY a top pick for these reasons, citing the company has compounded its dividend growth around 8% annually in the past decade. However, investing in Royal isn't all sunshine and roses. Interest rates will stay near zero indefinitely, and Bryden Teich cautions, as a comparative, that Japanese banks have been struggling under low rates. Brace yourself for rough earnings in coming quarters.
That said, Canadian banks should fare a little better than the American ones. Enjoying an oligopoly helps. Royal trades at a low 9x earnings and an historically low 1.5x book value. RY is good if you have a long horizon and want to sleep at night.
Dividend Stocks #6 : "TD"

Another stock to consider in this sector is TD.
Disclosure: I own Royal Bank.
---
Trending Now