Top Companies Still Run By Founders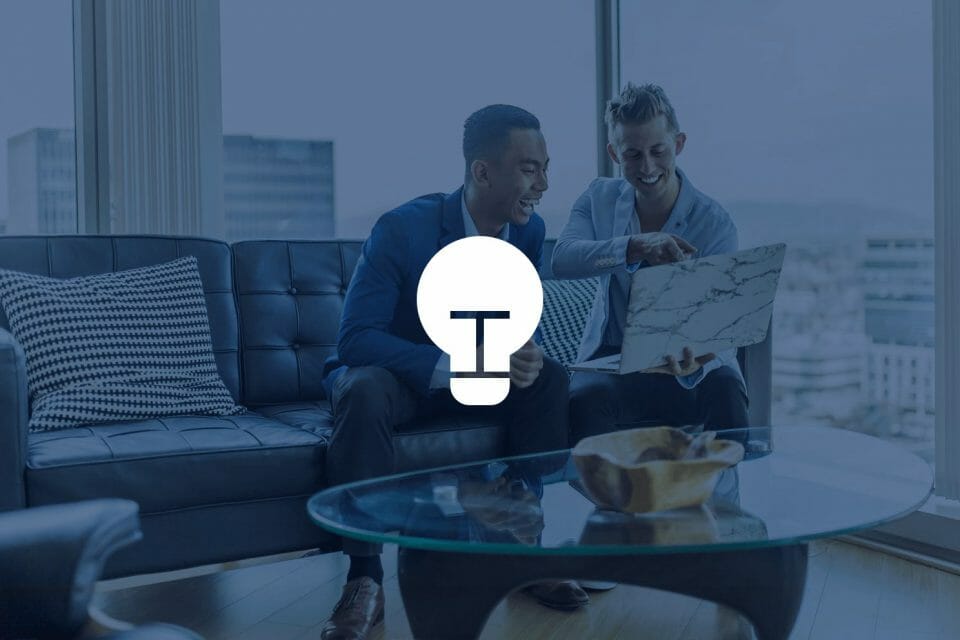 Founders have a vision, and those who are successful create an empire. Some of these companies, though established now, still have them as CEO. Many online platforms come to mind, such as Amazon's Jeff Bezos, or Facebook's Mark Zuckerberg. But there are other companies that are still led by their founder.
Canada has its fair share of entrepreneurs turned successful businessman. Another Canadian unicorn is Shopify, who has become a global leader in e-commerce. There's also the family-run giants such as Couchetard, Dollarama and Saputo who's founders still weighs heavily in decisions.
Here are the top companies still run by founders:
💻 Technology
Shopify Inc. (SHOP-T)
A Canadian unicorn that's grown to be the e-commerce leader. They provide a software platform for online commerce and retail POS systems. The have recently reported a sales growth of 45%, and it's sure to keep growing as e-commerce spreads.
Evertz Technologies Ltd. (ET-T)
An electronic systems manufacturer based in Canada. Their technology is used for broadcasting and in the film industry. They pay a good dividend and are forecasting a 10% increase in earnings. Management is very good and they are a leader in the sector.
Facebook (FB-Q)
The company that is synonymous with social media. They've had some scandals, but the technology is hear to stay. They also own Instagram and WhatsApp. They are huge in digital marketing and advertising. Instagram is being touted as the next big thing for e-commerce as users are increasing using it to find items.
Twitter, Inc (TWTR-N)
The micro-blogging platform that is great for aggregating news and quick communication. Many experts say that the company is here to stay, but they need to update their monetization strategy. If they can figure out the advertising, this could be a good play on social media. Jack Dorsey, the co-founder and CEO of twitter, is also the founder of Square (SQ-N), a mobile payment platform.
Netflix Inc. (NFLX-Q)
The online, on-demand content streaming service. They've moved into production of their own content, which has reaped big benefits. They are facing fierce competition with Amazon, Google and Disney but the company's cash flow is improving. Their Q4 earnings were very strong, with 27% increase in revenue in the year.
GoPro Inc (GPRO-Q)
The company that created the GoPro action cameras. They shuttered their drone department to focus on video editing and their camera department. Their earnings have been having some problems, and a closer review is required of their product market as well.
Nvidia Corp (NVDA-Q)
One of the biggest names in graphics processing units. They reached their high of $270, and they're trading at $184.28 as of writing. Experts are expecting a move up soon. The stock price took a hit after missing on earnings. Since they are a chip maker, they coincide with the semiconductor market and tech sector.
Square Inc (SQ-N)
A mobile payment platform and merchant services aggregator. Their organic revenue growth is 53% year over year and they're a leader in the space. The company is growing, with lots of potential still. The company's founder and CEO is also the founder and CEO of Twitter.
Paycom Software Inc (PAYC-N)
An online payroll and HR technology provider. They also provide data analytics. They've had a good track record of beating earnings. However, they are trading at 30-40 PE and is not cheap.
Microsoft (MSFT-Q)
The company that is a giant in the information technology sector. They've transitioned from selling physical items to software as a service. We featured this on our "the Top 17 Enterprise Software Stocks", stock list. They pay a nice dividend, and their subscription base means good recurring revenue with high margins.
Alphabet Inc (C) (GOOG-Q)
The conglomerate created by Google. A good stock to hold long-term. They're facing their own scandal in the EU with anti-trust concerns but the fundamentals are great, and they dominate the cloud space.
🛍 Consumer
Dollarama Inc. (DOL-T)
The Chairman, Larry Rossy, who led the family run Quebec-based dollar store to an internationally recognized brand stepped down from the company in June 2018. However, he still holds majority stakes in the company and remains the executive chairman. The company is still in the family, being headed by Neil Rossy.
Saputo Inc. (SAP-T)
Lino Saputo, the founder of the company, remains the executive chairman of the global cheese manufacturer. The company grows primarily from mergers and acquisitions. They are a leader in their space and are the biggest producer in many countries.
Alimentation Couche-Tard (B) (ATD.B-T)
The fabled Canadian convenience store is still run by the founder and chairman Alain Bouchard. They continually add value for investors, and are growing through acquisitions. They are also a major distributor of gas and their integration of acquired service stations have been going well. They were largely spared from the pull-back last December, and are hitting their 52-week high.
Amazon.com (AMZN-Q)
The most popular e-commerce and cloud computing company. Their cloud business continues to grow and everyone has shopped on them before. One thing to note, Amazon's PE is quite high.
Boston Beer (SAM-N)
A leading brewer of beer. They've won more than 500 awards, and they have a huge market share on the craft beer sector. They recently jumped following a SmarTrend's Buy recommendation.
Under Armour (UA-N)
The apparel company that's most recognized by their sports line. Their stocks stumbled in 2017 and is now recovering slowly.
Tesla Motors Inc (TSLA-Q)
The leader in electric vehicles and clean energy. They are getting rid of their stores and cars will be purchased online. A lot of people believe in Elon Musk and he's delivered quite consistently. This could have some volatility, but in the long-term, it is a great name.
👨‍⚕️ Healthcare
Canopy Growth Corp. (WEED-T)
Bruce Linton leads the first cannabis producing company in North America to go public. They're also the first cannabis producer that's listed on the NYSE.The company has market support for capital, that has raised over $6 billion , with Constellation Brands taking a major stake in the company.
📦 Courier Services
FedEx (FDX-N)
An American multinational courier delivery company. They've pulled back quite a bit after they reduced their expectations for 2019. It's been affected by macro events and the tariffs war. It is a quality name, with a buying opportunity.
---
Trending Now