Top 5 Stocks to Buy while Trade Talks are on Centre Stage — Weekly Top Picks
Posted On September 7, 2018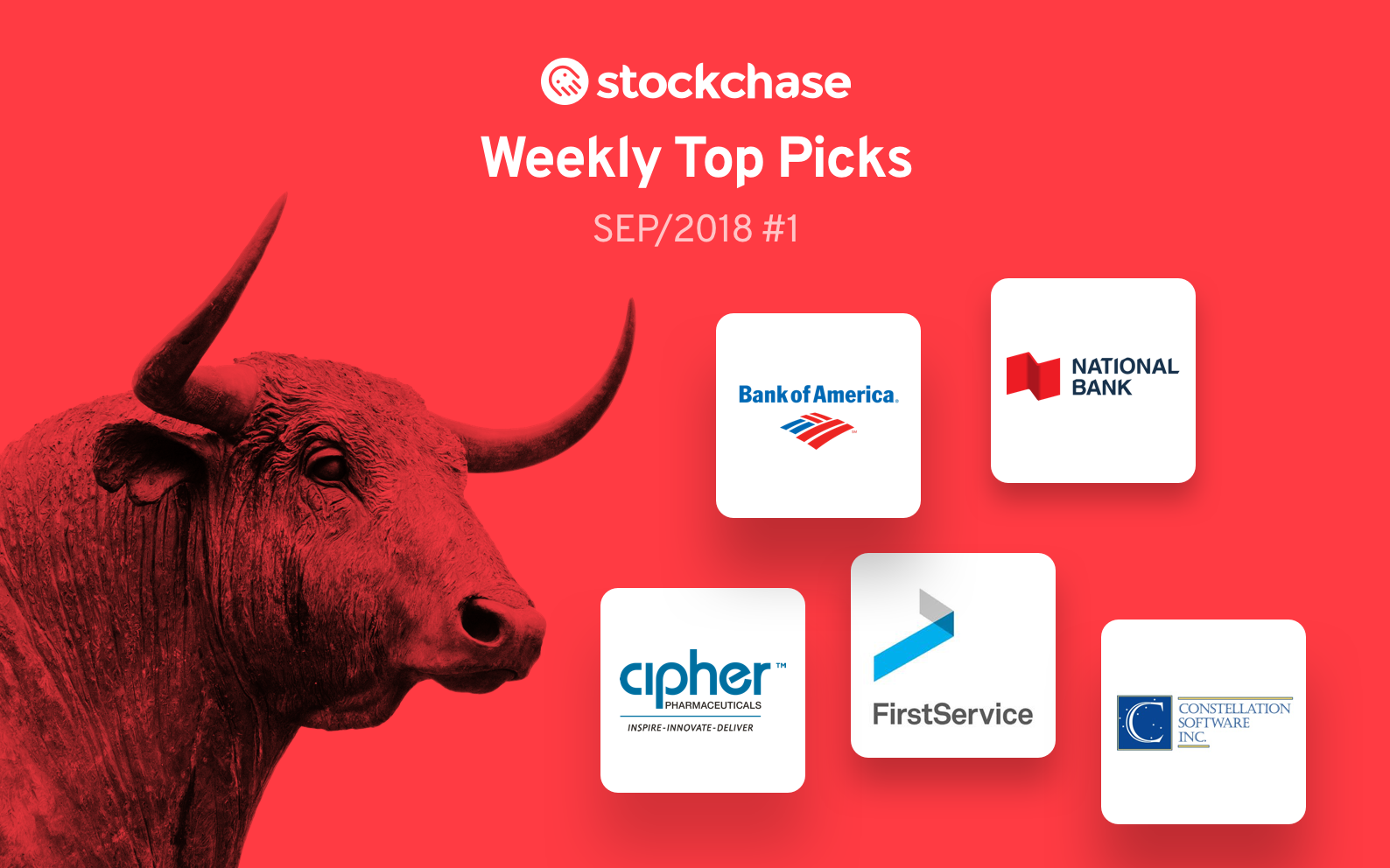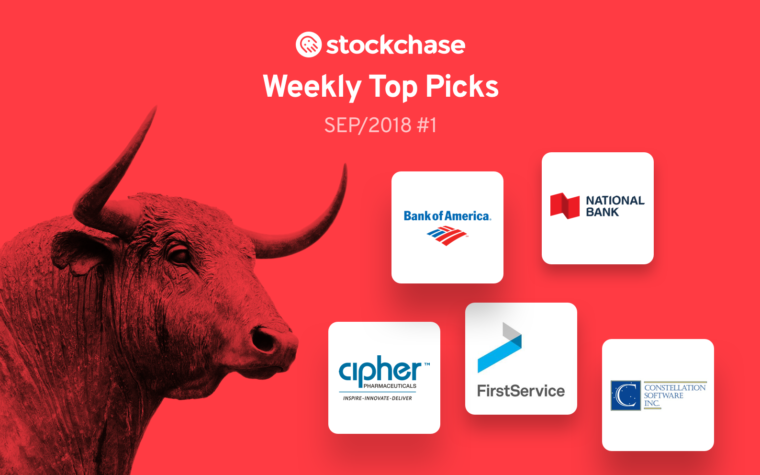 [adinserter block="4″]
Overall market remains optimistic
Market remained optimistic on the progress in US-Mexico bilateral trade talks, which may eventually replace the The North American Free Trade Agreement. However, the concern remained with regards to the Canada as no agreement had been reached till the Friday's deadline. 
Both the countries agreed to extend the talks this week. Some reports suggested that the US is considering taking further steps to implement new tariffs on $200 Bn worth of Chinese goods.
Let's start with a US dividend stock…

BAC-N
Bank of America, through its banking and various non-bank subsidiaries, throughout the United States and in international markets, provides a range of banking and non-bank financial services and products through four business segments.
Dividend has been increasing lately :

Brian Acker, CA seems to be bullish on Bank of America and he expects more hikes in dividend.
Management is really up there in terms of reputation.  Model price is $32.70 or a 5% upside.  They increased their dividend a month and a half ago.  There is still more dividend growth coming.  The financials need to lead the bull market higher.  (Analysts' target: $34.39).
Next, railway and public transportation…

CNR-T


Source: Canada National Railways Official website
Scheer Rowlett & Associates Investment Management Ltd., an important Canadian National investor, increased Canadian National Railway (CNI) stake by 5.86% reported in 2018Q1 SEC filing. They acquired 66,530 shares as Canadian National Railway (CNI)'s stock rose 6.45%.
Paul Harris, CFA thinks that Canada National R.R.' network is hard to replicate!
A great story. Trading at 18 times earnings. Dividend yield 1.6%. It was a tough industry for many years, but it is much better now. Hard to replicate their network. They are overcoming their customer service problems. (Analysts' price target is $117.09)
A residential property management company might be a good option…

FSV-T
Firstservice Corporation is a provider of residential property management and other essential property services to residential and commercial customers.
The Company operates through two segments:
FirstService Residential which is a property manager and provides ancillary services in the areas of on-site staffing, including building engineering and maintenance, full-service amenity management, security, concierge and front desk personnel, and landscaping; banking and insurance products, and energy conservation and management solutions.
FirstService Brands: It provides essential property services to residential and commercial customers in North America through franchise networks and Company-owned locations. The principal brands in this division include Paul Davis Restoration, California Closets, Certa Pro Painters, Pillar to Post Home Inspectors, Floor Coverings International, College Pro Painters, Century Fire Protection and Service America
Some FirstService Brands :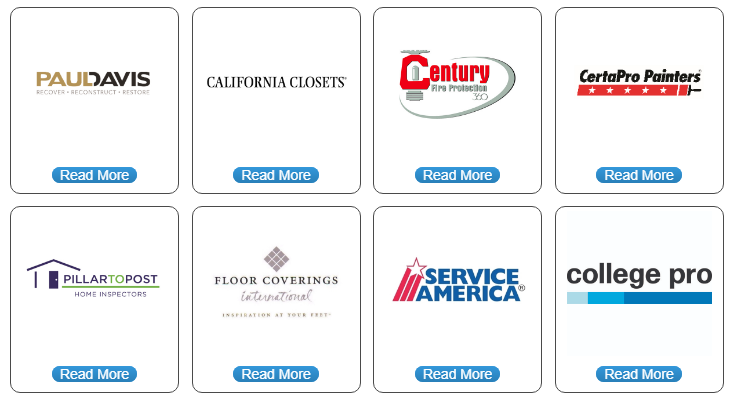 Source: Firstservice Corp. official website
Paul Harris, CFA is very bullish over Firstservice Corporation.
Great Canadian company. California Closets, College Pro Painters are some of their brands. They are also in the property management business. It is a very capital light business with no fixed assets. Generate very high free cash flows. Very good story in the US. The one thing to worry is their labor costs but they execute extremely well. (Analysts' price target is $109.26)
A technology company that bought a lot of little companies…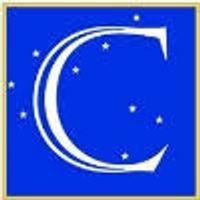 CSU-T
Constellation Software Inc. is engaged in the development, installation and customization of software. The Company acquires, manages and builds vertical market software (VMS) businesses.
The Company's segments include public sector and private sector.
The public sector segment develops and distributes software solutions primarily to government and government-related customers. Its public sector segment includes Volaris Operating Group, Harris Operating Group and Total Specific Solutions Operating Group.
The private sector segment develops and distributes software solutions primarily to commercial customers. Its private sector segment includes Jonas Operating Group, Perseus Operating Group and Vela Operating Group.
Its geographical segments include Canada, USA and UK/Europe. It serves various markets, such as communications, credit unions, drink distribution, tour operators, auto clubs, textiles and apparel, hospitality, notaries, home and community care, and long-term care.
David Baskin is very positive over Constellation Software Inc. and its acquisitions.
They've bought a lot of little companies that specialize in "vertical applications" which fulfil a single purpose and do it well. They then divided them into six divisions they manage. They could aquire far more, so they have a big possibility of growth. The street didn't like their last quarter, but investors should look at the long-term: can they use their capital wisely to make these acqusitions? Yes. Based on the past, they are smart acquirers with 31% ROE on these purchases. Smart managers. (0.5% dividend, Analysts' price target: $1,073.58)
A pharmaceutical at an interesting price…

CPH-T
Cipher Pharmaceuticals Inc. is a specialty pharmaceutical dermatology company. The Company has a portfolio of commercial and late-stage products. It operates in the specialty pharmaceuticals segment.
It acquires products and compounds for treatment of various medical needs.
Its commercial product portfolio includes ABSORICA; SITAVIG; NUVAIL; BIONECT; CLN8; INOVA; PRO:12 MOUSSE; AL12; LOTION UMECTA; ACLARO; EPURIS; VANIQA; ACTIKERALL; BETEFLAM; LIPOFEN; CONZIP, and DURELA.
Its products treat indications, such as severe nodular acne, recurrent herpes labialis, nail dystrophy, dermal ulcers, mild/moderate onychomycosis, acne, dry skin, keratosis, hyperpigmentation, hyperkeratotic actinic keratosis and high cholesterol.
Its pipeline of late-stage products includes DERMADEXIN, BETEFLAM PATCH, SITAVIG, PRURIDEXIN, OZENOXACIN, CF101 for plaque psoriasis, CF101 for rheumatoid arthritis, ASF-1096 and NANOLIPOLEE-007.
It operates in Canada and the United States.
James Hodgins is positive over Cipher Pharmaceuticals and likes its stock a lot at the current price. The stock price has been going down for a few years, it might now be well positioned for recovery.

This is a specialty pharma company. They have been focused on dermatology products, the lead being Absorbica. He's excited by their development pipeline. They bought the Canadian assets of Cardiome and have successfully integrated them. This came with tax losses along with the pipelines. Together, they help make Cipher incredibly cheap at its current price. There was an issue with inventory of their US partner, but that has now been resolved. He expects the recovery to show good earnings momentum for the back half of this year, then the release of new products. The company has dropped from $18–it was caught up in the run-up of prescription prices (Valeant) and then the run-down. While their prices were high, they tried to get into the US in a big way, and that failed. That cost them about $10 million and hurt their share price, but that failure is long past. He likes it a lot at its current price. (Analysts' price target is $6.06)
---
Trending Now