Don't Buy the Facebook Stock until you Read These 5 Stock Expert Opinions
Posted On September 11, 2018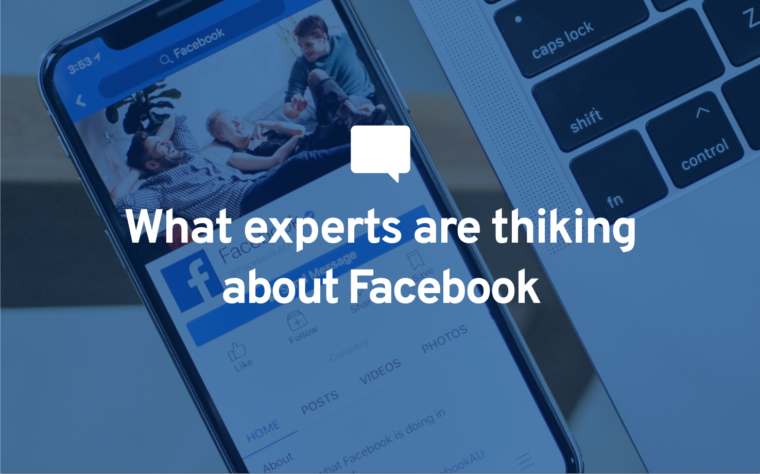 [adinserter block="4″]

FB-Q
🙂 UP 40%
🙁 DOWN 25%
The stock price of Facebook gave its shareholders an handful amount of returns of around 40% in just  "two months" (April 1, 2018 to July 25, 2018). But then the stock price drastically dropped and its currently (as of September 11th 2018) trading only 7% above it's lowest price in the last 12 month.
– Are there any justifiable rationales behind the price shoot?
– Should we see the current price as an opportunity to buy the stock?
Let's find out what stock experts think about the Facebook stock.
What is Facebook?
Unless you've been lost in space for the last 10 years, you know what Facebook is. Facebook, Inc. is focused on building products that enable people to connect and share through mobile devices, personal computers, and other surfaces.
What you might not know is that in addition to all services offered under the Facebook brand, FB also owns two other very popular and market leading brands: Instagram and WhatsApp.
WhatsApp is the most popular messaging app all over the world. Instagram is a Photosharing social platform with over 110 million users.
Facebooks's products include:
💛 Facebook
Facebook enables people to connect, share, discover and communicate with each other on mobile devices and personal computers.
🌅 Instagram
Instagram enables people to take photos or videos, customize them with filter effects, and share them with friends and followers in a photo feed or send them directly to friends.
💬 Messenger
Messenger allows communicating with people and businesses alike across a range of platforms and devices.
🗣 WhatsApp
WhatsApp Messenger is a messaging application that is used by people around the world and is available on a range of mobile platforms.
🐙 Oculus
Its Oculus virtual reality technology and content platform offers products that allow people to enter an interactive environment to play games, consume content and connect with others.
What the Stock Experts are saying about FB-Q
There are 330+ experts opinions about Facebook that were discussed on BNNBloomberg Market Call and archived on Stockchase.
We selected 5 recent opinions and recommendations from the Stock Experts…
#1: Catch it as quickly as possible
Expert  Brian Acker, CA believes to catch the stock as quickly as possible. He also quotes about the Brand name being elevated over time. To maintain its brand visibility it makes sure that no other competitor snatches its users or else Facebook will purchase that opponent.
Model price is $157.26.  He sees it as an opportunity to pick this stock up now.  It is above its model price and he has had it for some time until selling recently but it was moving from a value name into a growth name.  He would be a buyer here.  It is a good name.
#2 : It has come down in terms of valuation
Expert Gordon Reid has trimmed down his holdings in Facebook from his Portfolio, as he believes that it has come down in terms of Valuation. The morphing of Facebook from an old model to the latest is worth acknowledging.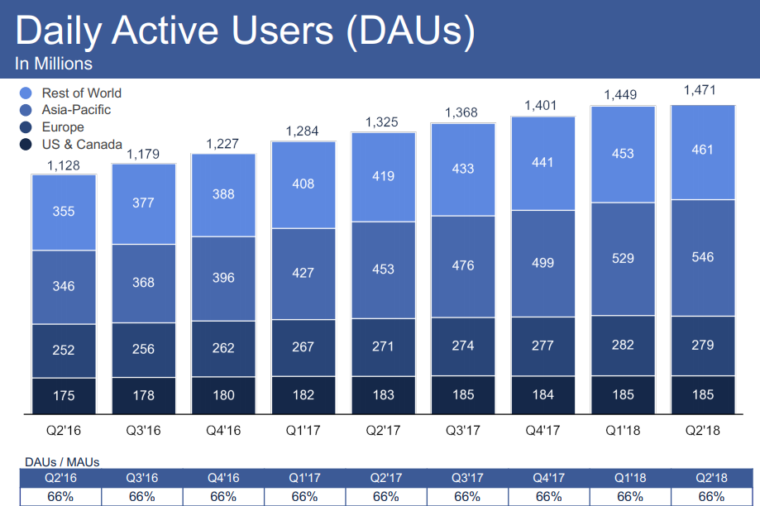 Source: Facebook Q2'18 Earnings Presentation
It's had a bumpy road, with the reputational risk that it has been addressing. This happens with all big companies. As they get large, third parties and governments get involved and pose new challenges. He does not expect much new regulation given the current attitudes toward intellectual property protection and free speech. They have 2 billion active monthly users, which is an advertiser's dream. Along with monetizing their Facebook user base, they are monetizing other things such as Instagram, which is taking new technology forward. This illustrates that the traditional Facebook model has morphed, which is what successful companies do. Facebook was a high-valuation stock that has come down in valuation as both price and earnings have risen, because earnings have come up faster than price. He has trimmed his holdings of Facebook as its price has come up, to keep it from taking up too much space in his portfolio.
#3: Below $168 it's a buy !
Expert Ross Healy sets a buy recommendation at $168!
It's had a drop down to technical support at $168. FMV is 20% below current price. On the other hand, it's had a nice pullback and around $168 is okay to buy.
#4: It's trading at an undervalued price
Expert Andrew Pyle also seems to believe that Facebook is currently trading at an undervalued price. So it becomes a good entry point for Investors. He has also seen some good volume numbers that favours the trading process.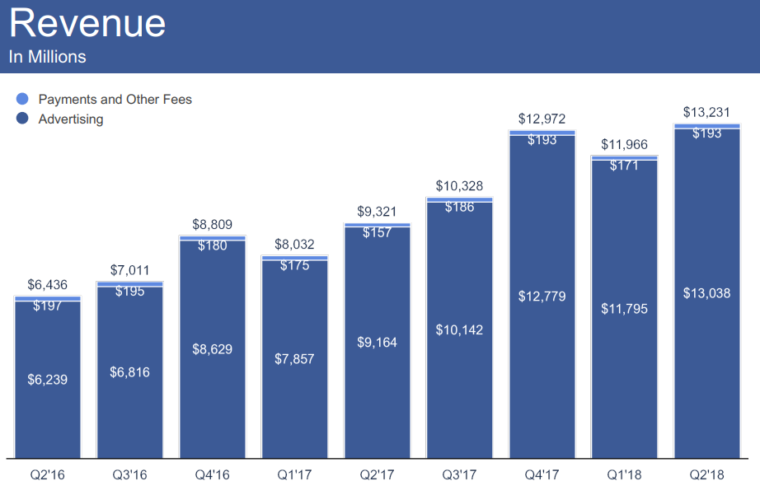 Source: Facebook Q2'18 Earnings Presentation
This stock has raised some eyebrows regarding longevity of tech rally. He thinks it has been oversold and probably not a bad entry point. He thinks the stock is undervalued at these levels. A good entry point for a short term play.
#5: The after earnings plunge was way overdone
Expert David Baskin thinks you now need to look at online advertising growth instead of user growth.
He was amused by its last earnings. They already have two billion users, so they won't grow by leaps anymore. Be real–investors were disappointed by their weak user growth? Rather, what share of online advertising do they hold? With Google, Facebook dominates here. Their ad revenue stream is deep and long. Advertisers continue to go to the internet, which is Facebook and Google. Advertising, not user growth, is the metric to look at. The plunge on Facebook after earnings last month was way overdone.
🤔 What do you think? Is it a buy?
---
Trending Now