Battle of the Stocks: Proven Tech Stocks to Buy in 2021
Posted On December 22, 2020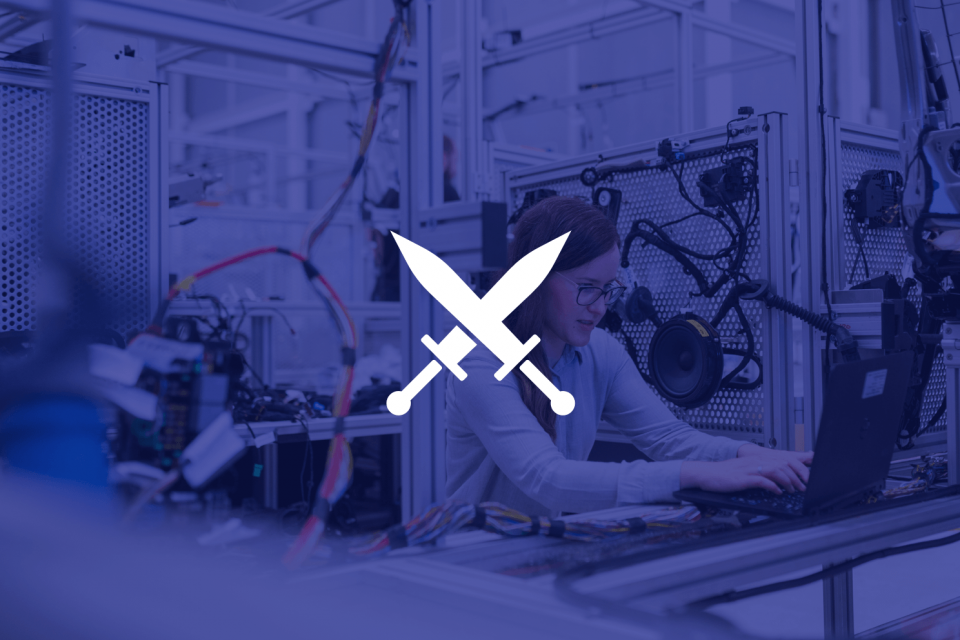 Tech Stocks to Buy in 2021
Will tech stocks continue to drive markets in the new year? With the vaccine expected to conquer the virus sometime in 2021, will the stay-at-home trade continue to drive streaming services and cloud computing stocks? Let's take a look at four dominant tech stocks to buy in these industries:

Tesla (TSLA-Q) vs. Apple (AAPL-Q)
These two tech titans exploded in 2020 with Tesla
stock skyrocketing 676% (YTD through Dec. 21) and Apple stock soaring 75%. Both stocks split and both remain heavily traded. Tesla performed so well that it graduated to the the S&P. However, Apple stock trades at a 39x PE while Tesla stands at an astronomical 1,317x. I admit, I missed the boat on Tesla stock, and applaud anyone who turned a profit on it.
However, can the party last? Three analysts don't think so, recently downgrading TSLA from a strong buy or buy to a hold, or from buy to neutral. True, CEO Elon Musk keeps pulling rabbits out of his hat as his company beat the last four quarters, but does a one-year revenue growth of 14.52% justify the 676% run-up in share price? After all, Tesla is currently operating on a -3.51% profit margin.
Perhaps Jim Cramer is wrong (that younger investors consider Tesla a tech stock and not a car stock), and that traditional money managers are wasting their time applying traditional investing metrics like PE. But logic indicates that sooner or later Tesla has to make a lot more money to maintain its share price, never mind rise. I applaud Tesla for making the world better with clean e-cars, but have a bad feeling for the stock in 2021.
One reason will come from Apple
. The company just announced that it targets 2024 to produce its own self-driving car, thereby muscling into Elon Musk's territory. Literally fueling this vehicle will be Apple's own "next level" battery. Similarly, Apple is boosting its game in semiconductors, which is sending Nvidia and Intel shares down.
Looking ahead, Apple will benefit from strong iPhone sales in China where the economy has already recovered, and enjoy tailwinds from the gradual transition to the 5G network. Its latest phone, the iPhone 12, is the top-selling 5G phone of 2020; sales should only increase as 5G spreads. All these factors will lift Apple shares in the coming year.
I am biased here—I own Apple shares, not Tesla, but I do so for a reason. At best, Tesla is a day-trader's stock, but Apple is a long-term investment. No wonder that Warren Buffett is a huge shareholder of Apple.


Netflix (NFLX-Q) vs. Disney (DIS-N)
In 2021, tech names with a solid revenue base and lower volatility will endure, but I don't expect even these to rocket to new heights as they did in 2020. We're talking past January through March. Winter lockdowns and high Covid cases will keep tech names like Peloton afloat.
Last March through May, the pandemic kept everyone home, but by mid-2021 much of the developed world's populations will be vaccinated, hot weather will return, and both forces will unleash pent-up demand for activity outside the home. Humans are social animals and there's only so much of The Crown we can watch.
For the record, I love The Crown and Netflix
, but I don't see the stock returning to its high of $575 in the coming year. I mean, what's the catalyst? The leave-your-home trend will pressure subscriber numbers. Expectations have been too high; witness how Netflix stock has missed its last three quarters, all taking place during the pandemic. At best, Netflix stock will be range-bound, hovering below and perhaps above $500 in coming quarters.
Disney
, on the other hand, is more diverse. Shutdowns of its theme parks and cruise line hurt their bottom line, but their streaming service keeps knocking it out of the park and will make up that shortfall. Also, the House of the Mouse will raise subscription fees in the new year. More revenue. With the kids stuck at home this winter, subs should hold strong for a while longer. After Memorial Day, though, those numbers may plateau or start to decline, but then Disneylands around the world will re-open. The streamer, Disney+, may take a hit, but the theme parks will absorb it.
However, Disney's stock popped during investor day two weeks ago and this gives me pause. The stock is suddenly high. Looking ahead, Covid lockdowns in the weeks to come will pressure stocks across all sectors, including tech, but this is precisely when a nimble investor should step in. A 5% pullback of around $162 would be an attractive entry point.
This the last Stockchase weekly report of 2020.  If you invested in the March plunge, then you've done well this year. Others will patiently wait for their stocks to recover in 2021 as cyclicals continue to climb, particularly travel, leisure and energy names. Canada may very well outpace the States. China, Korea and Asia in general will continue to hum along, but the U.K. remains a troubled place for investors as it races to resolve Brexit. GDP gains next year will mostly, if not entirely, cover this year's losses. Those are my predictions.
If you did well in the markets this year, please support a local shop and restaurant. Stay safe, stay warm and happy holidays to you and your loved ones!
---
Trending Now