Better Stock: Buy Disney or Netflix (DIS vs NFLX), Buy Shopify or Amazon (SHOP vs AMZN)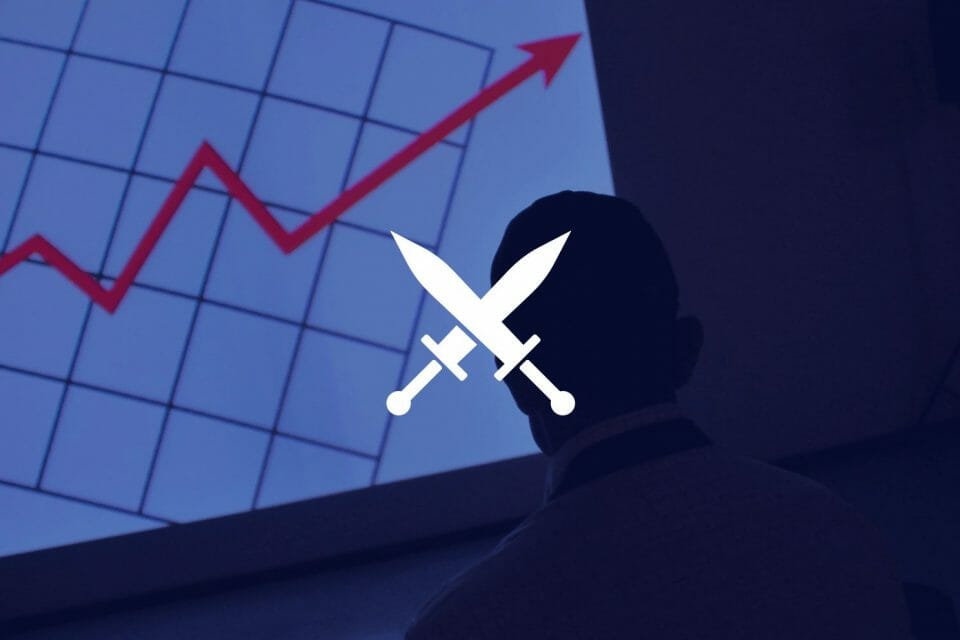 As Germany and other European countries relax their lockdowns and Trump considers it for America, markets are already pricing in a recovery. The V vs. U debate rages on, but whatever the shape the recovery eventually takes, the stocks below – Buy Disney or Netflix (DIS vs NFLX), Buy Shopify or Amazon (SHOP vs AMZN) – are already rallying and will likely continue to climb in the weeks ahead.
The Battle of the Better Stock to Buy
It's been a while since we've done a battle of the stocks, but the post-COVID-19 recovery offers an opportunity to compare some popular pairs that investors with cash are considering:

Buy Disney or Netflix
With millions around the world stuck in their homes, one of the few sources of entertainment left is streaming. The two biggest players, Netflix and Disney, have seen traffic surge as new subscribers flock to the streaming sector. According to a U.S. study conducted last month, 85% of Americans have increased their streaming consumption since the pandemic began, with Disney+ and Hulu—both owned by the House of the Mouse—leading new subs.
Disney also caught a lucky break by launching its service in Europe at the height of the pandemic last month. So, buying Netflix and Disney is a no-brainer, right?
Not exactly. Either stock was a slam dunk a month ago when Netflix was 32% cheaper and Disney 8% lower. On Monday, analyst Darren Sissons felt that the Netflix ship has sailed—everyone is talking about the latest show they're watching (Giri/Haji is killer, by the way) and the stock's PE is hitting a nosebleed 106x.
That said, Netflix keeps rising, up 3.44% on Monday when markets slid, and it boasts a one-year return of 21.41%. Does Netflix have more room to run? Likely it will on April 21 when it releases earnings, which should reflect a blockbuster quarter. But will that boost hold and make it a better stock buy over DIS?
It's a different story at Disney.
Theme park ("experiential") accounted for 35% of company revenues in Q4-2019, as did their cable channels , such as ESPN. Movies, whether released in theatres or SVOD, accounted for 18%, while the new streaming division made up 19% of the revenue pie. Disney+ launched only five months ago, but has exceeded expectations.
Most likely, streaming revenues grew in the last quarter. However, without the theme parks, Disney is losing a third of its revenues which drags down the company—and its stock price. Sissons acknowledges that the parks as well as its cruiselines will be a short-term problem, but still recommends the stock. Analyst Rick Stuchberry is more cautious and urges investors to sit and wait.
Easing the lockdowns will be a gradual process, so it's unlikely that viewers will suddenly abandon their computers and TVs en masse. Also, there's a chance of a dreaded "second wave" of COVID-19 cases that will drive viewers back inside. So, expect continued streaming on both platforms, but limited subscription growth. For Disney, it's a great unknown when and how they will reopen their amusement parks around the world. Certainly, demand is there, but public safety trumps that.
What's the better stock buy? Buy Disney or Netflix?
Our verdict: Buy Netflix on pullbacks, and invest in Disney for the long-term, but don't back up the truck.

Buy Shopify or Amazon
This is the Superman vs. Spiderman showdown of the tech giants. I admit, the comparison is inexact, since Shopify provides small businesses to set up shop online, while Amazon sells a ton of stuff online, but also boasts the world's largest cloud computing services, is investing heavily in self-driving cars, and is building its own delivery network. Amazon's tentacles reach almost everywhere. What both companies have in common, though, is scale.
On April 20, Shopify overtook TD as the second-biggest company with a market cap exceeding $100 million. During this pandemic, both stocks dipped in late March, but not as deeply as its peers, and both have bounced back with a vengeance. In the past month, Shopify has soared 84%, easily outstripping Amazon's 27%.
This doesn't detract from Amazon's accomplishments. After all, it hit a record high last week., and popped 6% in early Tuesday trading. Rather, the difference reflects how Shopify has plunged lower than Amazon, so Shopify has bounced back further.
The theme that emboldens both stocks is that e-retailing has blossomed during this pandemic and will not turn back. Amazon is the safer stock, because it has its fingers in more businesses, two of them doing gangbusters, while Shopify relies on one kind of revenue. However, Shopify is riding serious momentum, soaring 200% in the past year as Amazon lags at 27%. Then again, Shopify's chart is a lot rockier than the smoother Amazon.
Brian Madden is unconvinced with Shopify, discouraged by its fast run-up and sky-high expectations. In contrast, Kim Bolton sees a long runway ahead in its fulfillment business and in opportunities abroad. As for Amazon, the consensus is that consumers will continue to shop online while businesses continue to use their cloud platform.
What's the better stock buy? Buy Shopify or Amazon?
Our verdict: Shopify is too rich for my blood, but buy Amazon for the long-term on any pullback. And there will be dips ahead. Though it's unlikely markets will return to the March 23 trough, volatility won't disappear as long as this virus is around.
---
Trending Now