Fast-Rising High Dividend Stocks to Generate Income While the Market Slows Down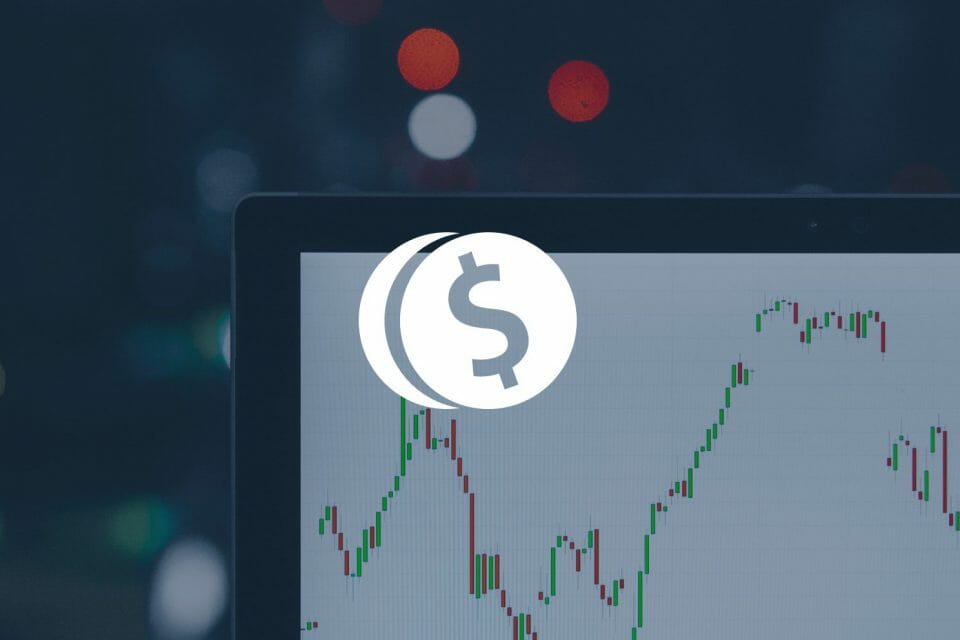 Dividend stocks are companies that pay out a portion of their revenues to stakeholders. They make for a great income investment and if done right, can become an integral part of your revenue streams. For dividend investors, it is a good strategy to DRIP, where dividend payments are reinvested to purchase more shares in the company. This is a good strategy for the "set it and forget it" investment style.
Furthermore, in times of economic slowdown, dividend stocks are a boon in your portfolio. These companies will pay you to wait it out. Dividend stocks are seen as income generators combined with capital gains.
🛢 Basic Materials
Canadian Stocks
Methanex Corp (MX-T)
A methanol producer and distributor. Energy commodity prices have come down and general global economic growth is stalling. The dividend is considered safe by analysts and the stock has become cheaper. They are a global leader with operations across the globe. They pay a dividend of 3.3%
⚡ Energy
Canadian Stocks
Canadian Natural Rsrcs (CNQ-T)
A Canadian oil and gas exploration and production company. They are generating a lot of free cash flow and is managed well. They do not have a debt problem. CNQ also has an impressive history of 17 years of dividend growth. The dividend is at 4.19%
Suncor Energy Inc (SU-T)
An integrated energy company based in Canada. Suncor is considered a good way to dip your toe in the energy sector since they are so big and should do alright. They pay a dividend yield of 4%
Enbridge (ENB-T)
An energy transportation company that is looking to complete Line 3 by 2020. This is considered a good income play but not a share appreciation name. The dividend is safe at 6.5%
🏛 Financials
Canadian Stocks
Canadian Imperial Bank of Commerce (CM-T)
One of the Big Five banks in Canada. Some analysts consider this bank to be particularly under valued. They pay a dividend of 5.4%
Bank of Nova Scotia (BNS-T)
The third largest bank in Canada. They are one of the most global Canadian banks with operations particularly in Latin America. They have been the lagger of the Canadian banks and offer good value right now. The dividend yield is 5%.
🛍 Consumer
Canadian Stocks
Magna Int'l. (A) (MG-T)
A global automotive supplier. They were hit hard due to reduced guidance, slow-down in Europe. They also made an acquisition that many think they paid too much for. They are investing in autonomous technology and may be planning to buy back shares.
US Stocks
Colgate Palmolive (CL-N)
An American consumer products company. Analysts are pessimistic about this as they were negatively impacted by rising interest rates. Before, it was considered a bond proxy. However, in the long term it is considered a safe investment. The yield is 2.47%
Genuine Parts Company (GPC-N)
A service organization for automotive parts and other replacement materials. They are the biggest auto parts manufacturer in North America. In slower economic times, people tend to repair cars more. They have a good history of increasing dividends annually. A dividend yield of 2.96%.
Hormel Foods Corp (HRL-N)
A well managed food company. They have been struggling with growing earnings and protein prices due to livestock epidemics. They raise dividends annually and it is currently at 2%.
Coca-Cola Company (KO-N)
The famous beverage company that everyone knows. They are diversifying away from their main activity to include energy drinks and coffee. There is still a lot of room to grow. They pay a dividend of 3.44%.
Lowes Companies Inc. (LOW-N)
A home improvement store. The company has profited from the DIY movement. They recently brought in new management as the company has underperformed. They pay a dividend of 1.99%.
Procter & Gamble (PG-N)
A multinational consumer goods company that was trading at a discount until a bump up recently. It is in a slow growth space and growth is expected to be around 10%. They pay a dividend of 2.7%.
🚚 Industrials
Canadian Stocks
Exco Technologies (XTC-T)
A Canadian multinational developer and manufacturer for automobiles and equipment. They have a good history of buying back shares and increasing dividends. A well run company with good capital allocations. They pay a dividend of 4.48%.
Toromont Industries (TIH-T)
They surprised investors with a dividend increase of 21% in the last quarter. One of the biggest Caterpillar distributors in the world with focus in Ontario. They do well in tandem with construction and mining. They pay a dividend yield of 1.8%.
US Stocks
Emerson Electric (EMR-N)
An industry company that has pulled back due to concerns over the trade war and their exposure to oil. It is well managed. The dividend payout is 3.1%
3M Co. (MMM-N)
An industrial company across many sectors including consumer, industrials and materials. They bought back stocks last year but added debt. They have significant international operations who's profitability is hurt by a strengthening US dollar. Their dividend yield is 3.4%
Parker Hannifin Corp (PH-N)
A specialist in motion and control technology. A good long term play as they have a good history of generating ROI for a long time. They are a key part of the industrial economy in a relative oligopolistic environment. They pay a 2.1% dividend.
👨‍⚕️ Healthcare
US Stocks
Johnson & Johnson (JNJ-N)
A multinational medical, pharmaceutical and consumer goods company. They are currently facing a lawsuit over talcum powder. They have good demographic support and analysts expect dividends to continue to grow. They pay a dividend of 2.72%.
💡 Utilities
Canada Stocks
Altagas Ltd (ALA-T)
An energy infrastructure company. A good place to keep your money for dividends and a quality utility name. They have settled down after their takeover although there may be other outcomes that are yet to be seen. They pay a 5% dividend.
---
Trending Now