Top Stocks with Groundbreaking Potential in the DNS Manipulation and Gene-Editing Markets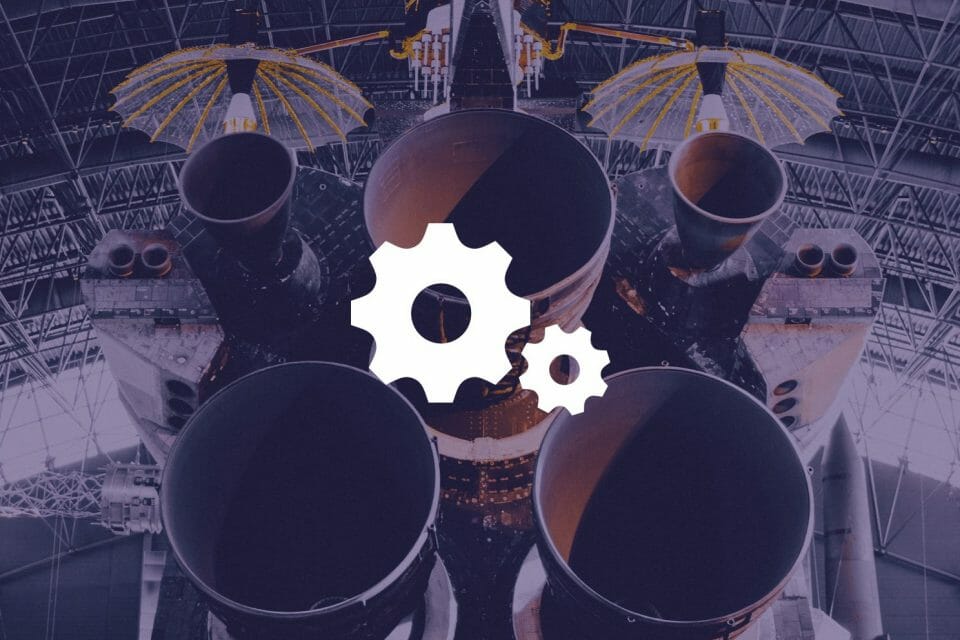 Bill Gates has known investments in the gene-editing industry.
Genetic Engineering is the field of science that manipulates DNA in order to change the gene expression. This technology is revolutionary as gene-editing and gene therapy could help people suffering from genetic disorders, as well as making humans more healthy. Applications include alleviating autoimmune disease, treatment of neurodegenerative disease, and other genetic disorders.
The field is expanding quickly, with more and more companies investing heavily into genetic engineering, especially the CRISPR/Cas9 System. CRISPR technology is considered the foremost precision gene editing tool.
Here are the top companies in the field:
👨‍⚕️ Healthcare
Agilent Technologies (A-N)
This company is a spin-off from Hewlett-Packard, which broke away in 1999. At the time, their IPO was the largest in history in Silicon Valley. They announced on June 18, 2019 the opening of a production facility in Colorado to produce nucleic acid-based therapeutics.

Biogen IDEC Inc. (BIIB-Q)
A biotechnology company that focuses on treatments for neurodegenerative, and autoimmune diseases. They recently experienced a sell-off following news that they shut down a previously promising drug for Alzheimer's. They acquired Nightstar Therapeutics this year, who focus on adeno-associated virus based gene-therapies.

Charles River Labs Intl (CRL-N)
A preclinical and clinical laboratory company for pharmaceutical and biotech firms. They are also a contractor that offers research and development outsourcing services. They offer a genetically engineered animal models and services, as well as CRISPR/Cas9 System research.

Novartis AG (NVS-N)
One of the largest pharmaceutical companies based out of Switzerland. They are working on a drug called Kymriah that has the ability to reprogram a patient's own immune cells.

Regeneron Pharmaceuticals Inc (REGN-Q)
A biotechnology company that has multiple key drugs, including Eylea for macular degeneration. They have one of the largest human DNA sequencing project that will help with drug discovery and development.

Sanofi-Aventis (SNY-N)
A french pharmaceutical company out of Paris that is the fifth largest in sales. They recently announced an over one billion dollar research deal with Denali Therapeutics for treatments for neurological and systemic inflammatory diseases.

Thermo Fisher Scientific (TMO-N)
A biotechnology and pharmaceutical lab equipment company. They are paying down debt and have made some acquisitions that will grow well over the next couple of years.

United Therapeutics Corp. (UTHR-Q)
An American biotechnology company. Their primary drug therapy is for pulmonary disease. They acquired SteadyMed Therapeutics, a competitor with whom they were locked in a legal dispute with, last year.

Illumina Inc. (ILMN-Q)
One of the only companies that can do high volume DNA sequencing. They have brought down the cost of genetic sequencing to retail levels. They are becoming more available outside of research for commercial use in clinics.

Gilead Sciences Inc. (GILD-Q)
An American biopharmaceutical company that is doing research on treating cancer using DNA targets to control it. They also released great results for a HIV treatment.

Bristol Myers Squibb (BMY-N)
They got hit due to problems with the Celegene acquisition. Some shareholders like it, others don't. They have an innovative pipeline and their drugs using genetic technology has performed well, as well as the biotech that will come under their wing from Celegene.

Roche Holding (RHHBY-OTC)
A Swiss multinational healthcare company. They acquired a biotech firm that does research and development for all their future products. They have some promising drugs for multiple sclerosis and cancer treatment.

CRISPR Therapeutics AG (CRSP-Q)
One of the smaller companies developing transformative gene medications. Their gene-editing tool is used to splice DNA that has the potential of curing diseases such as Huntington's Chorea and cancer.

---
Trending Now