Dark horses: Nuvei, Cineplex, Boralex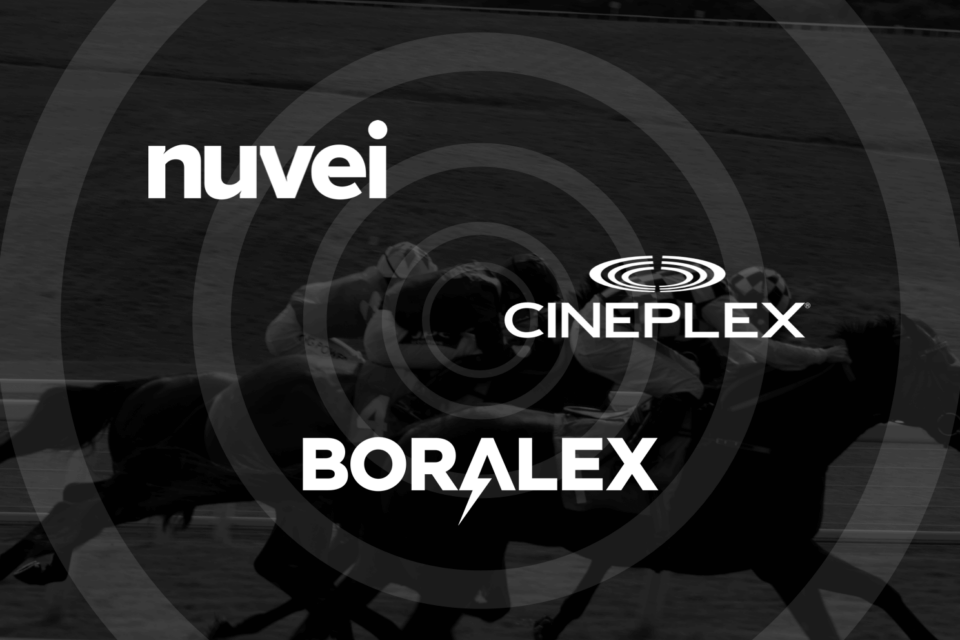 Dark horses: Nuvei, Cineplex, Boralex
Some stocks fly under the radar. They don't grab headlines like Tesla, nor dominate like Apple or Shopify. Yet, these dark horses perform and make money for their shareholders. All trade on the TSX.

The top performer on the TSX in Q1 was this $8-billion payments processing company from Montreal. It soared 68% (27% alone in March). A month ago, it reported a strong Q4 and full-year 2022. In the Q4 year-over-year, revenue rose 4% to $220.3 million and it would have been higher had it not been for the weak Canadian dollar/strong USD as well as volatility in cryptos. Without those digital assets, organic revenue growth at constant currency clocked in at an impressive 26%. However, adjusted EBITDA declined 6% in Q4.
Looking at the bigger picture full-year, Nuvei's
aggressive expansion into territories like Belgium and Australia boosted total volume by 34% as e-commerce comprised 89% of that. For 2022, revenues grew 16% to $843 million while adjusted EBITDA climbed 11% to $351 million.
That said, let's remember that Nuvei shares, currently trading around $58, are a long ways from their 52-week peak of $97.30. It remains a volatile name at a 2.95 beta and a 105.47x PE. However, Nuvei is far better than Lightspeed in virtually every metric. For instance, Nuvei's EPS is $0.55 EPS compared to Nuvei's -$10.58 EPS and Shopify's -$3.66. Nuvei has easily beaten its last four quarters and carries a healthy balance sheet.
The street expects Nuvei to continue to grow, while the company projects 30% revenue and volume growth in the short term. Nuvei plans to expand its global footprint further while studies conclude that payment processing will grow at a compound annual growth rate (CAGR) of 14% from now through 2030. Cash? These days, you can travel to Paris or London with just plastic. Typical for a tech stock, Nuvei pays no dividend, so investors are banking on this future growth to see their shares climb further. (Disclosure: I own shares of Nuvei.)

Not too long ago, traditional movie-goers left cinemas for dead and stuck to streaming services. I don't need to explain why, but it's obvious today movie theatres still play a part in Canadian life. Thank God.
In mid-March, Cineplex
reported impressive numbers. Its February box office revenues generated $37 million, which amounted to 88% of February 2019's number. Ant-Man and the Wasp: Quantumania came to the rescue by delivering more than 40% of that revenue.
The new Avatar movie also helped as moviegoers flocked to the big-screen experience that you can't get at home, unless you own a mansion with a giant screen. It's important to note that 75% of Ant-Man's revenues came from premium viewing, which includes UltraAVX, VIP Cinemas, IMAX and 3D—big seats, beer and 3D viewing.
The crucial summer blockbuster season lies ahead when spectacle films that play best on the big screen come soon to a theatre near you. The start of this will coincide with Cineplex's next quarter, May 11.
CPS has beaten its last three quarters (missing Q1 2022, but Canada remained in lockdown, remember?). Seasonality points to CPX starting to climb in early May, peaking in early June, then bottoming in early August before recovering by the crucial Christmas month.
Cineplex remains a recovery story, and its beta of 2.88 signals more risk than usual. It rose 10% in Q1, but the chart was choppy. So, consider Cineplex a partial buy. After all, Covid didn't kill cinema-going, as some expected, but deferred it. We still love the big screen.

Boralex Inc. (BLX-T)
Between the March 28 budget till the eve of Good Friday, BLX
rallied 9.2% while Algonquin Power (surprisingly) rose 6.1% and Northland Power 2.1%. Since February 24, Boralex has soared 20%, also outpacing its peers.
February 24 is significant, because the company released a wonky quarter (technically speaking) that day, whereby Q4 adjusted earnings fell from a year earlier and missed analysts' estimates.
Net earnings clocked in at $14 million, or $0.14 per share vs. $17 million, or $0.17 per share a year earlier. So, why the outperformance?
BLX's revenue Q4 rose to $322 million from $192 million a year earlier, power production increased to 1,619 gigawatt-hours from 1,492 Gwh, and it had nearly $500 million in available cash. Its CEO stated, "We crossed the milestone of 3 GW in installed capacity at year end and our portfolio of projects under development and construction totals 5.5 GW, 2.5 GW or 81% more than in 2020, which is the base year for our 2025 strategic plan."
Sure, Boralex pays only a 1.64% dividend while Innergex Renewable offers 4.93%, though its share price is flat. BLX trades at 137x compared to Northland Power's 9.61x, but guess whose shares have risen further this year?
Boralex has climbed 80% in the last five years, beating the market's 34% (ex-dividend).
Tailwinds continue to be strong European demand for energy, since Boralex has long operated wind farms in France as well as the UK. Governments, headed by the U.S. and now Canada, are offering generous incentives to the green-energy industry.
While rising interest rates have disrupted seasonal patters of some stocks, Boralex historically dips in March, then begins a long ascent starting in April until it peaks in early August. After that, BLX partially retreats before recovering by year's end. Last year, Boralex shares topped at $50 in mid-August. Could history be correct again? It's a reasonable bet. (Disclosure: I own shares of Boralex.)
---
Trending Now
You may also like