Nuvei vs Lightspeed (TSX: NVEI vs LSPD) – The Epic Battle
Posted On September 6, 2023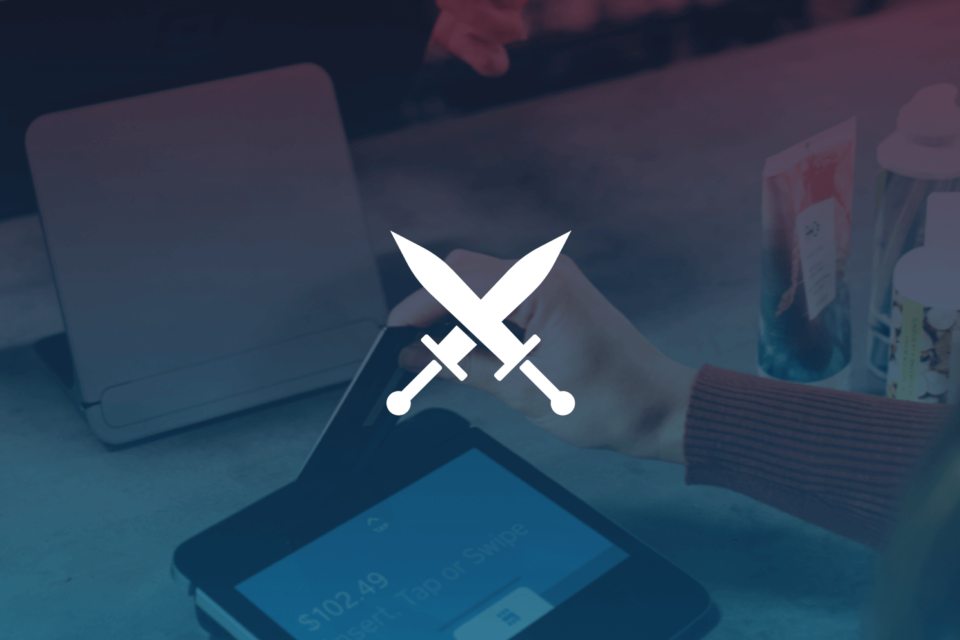 Introduction
Two tech stocks that have been making waves in the market are Lightspeed (LSPD-T) and Nuvei (NVEI-T). In this article, we will compare these two companies, run a Nuvei vs Lightspeed comparison and analyze their investment potential.

Comparison of NVEI stock vs LSPD stock
Right off the bat, let me disclose that I own shares of Nuvei, and I recently sold my Lightspeed stocks to buy more of NVEI (after the August dip). I personally believe Nuvei is a very intersting long-term opportunity.

Martin @ Stockchase
Lightspeed Commerce Inc (LSPD-T)
Lightspeed Commerce Inc, often referred to as Lightspeed, is a leading provider of cloud-based point-of-sale (POS) solutions for small and medium-sized businesses (SMBs). The company's software enables businesses to manage their operations efficiently, process payments, and analyze sales data.
It went public in March 2019 and has been offering small and mid-sized businesses and retailers in Canada, the U.S., Germany and Australia a cloud platform to manage their daily operations. These include processing payments, managing inventory and employees, analytics, and arranging curbside pick-up of products. Lightspeed also provides hardware, such as barcode scanners and receipt printers.
Customers include Brompton, a major British bicycle maker, an Ottawa golf course and several restaurants, which is their bread-and-butter. In fact, Lightspeed is often compared to Shopify, given the similarity of their services to individual retailers, though Shopify has historically outperformed LSPD.
Nuvei Corp (NVEI-T)
Nuvei Corp, commonly known as Nuvei, is a global payment technology company that provides seamless payment solutions for businesses of all sizes. Nuvei went public in 2020 and has quickly gained recognition as a leading player in the payment processing industry. The company offers innovative payment solutions that cater to the evolving needs of businesses in the digital age.
Investing in Lightspeed and Nuvei Stocks
Both NVEI and LSPD climbed to very high stock prices (Lightspeed went north of $157 while Nuvei reached $171) during the pandemic stock boom. Currently, they are trading significantly below their all-time peak, with both having experienced substantial setbacks.
Both also hold intriguing long-term potential.
Buy and Hold Strategy
A popular investment strategy for long-term investors is the buy and hold strategy. This approach involves purchasing stocks with strong growth potential and holding onto them for an extended period. Both Lightspeed and Nuvei have demonstrated impressive growth prospects, making them attractive options for investors considering a buy and hold strategy.
Investment Outlook
When looking at the investment outlook, it is essential to consider the overall market conditions and the specific factors impacting each company. Both Lightspeed and Nuvei operate in the tech sector, which has seen significant growth in recent years. With the increasing reliance on e-commerce and digital payments, these companies are well-positioned for further expansion in the coming year.
We think Nuvei has an edge over Lighspeed in term of growth potential, especially due to the recent challenges faced by Lightspeed's primary market, the restaurant industry.
Investment Potential of Nuvei vs Lightspeed
Nuvei has established itself as a major player in the payment processing industry, with a strong presence in both traditional and online payment solutions. The company's innovative technology and global reach position it well for continued growth in the coming years. Investors looking for exposure to the payment processing sector may find Nuvei stock an appealing investment opportunity.
One key difference is that Nuvei has a stake in American sports betting, which continues to expand in the States and will enrich Nuvei's bottom line. Betting will repel ESG investors. Fair enough. However, the company offers impressive metrics. It has easily beaten its EPS in all its first four quarterly reports, for instance in Q2 by 25.55%. In Q2, YOY revenues soared 113.91%, net income jumped by 186.24% and net profit margin climbed 33.8%.
Spruce Point's Attack and Reduced Outlook
Prior to the release of a report by short-seller Spruce Point Capital Management, both Lightspeed and Nuvei were on an upward trajectory. The report raised concerns about the companies' business practices, leading to a decline in their stock prices. Following the release of the short-seller reports, both Lightspeed and Nuvei experienced a significant decline in their stock prices. Investor sentiment turned negative, and the stocks faced increased scrutiny from market participants.
Lightspeed's fortunes took a sharp hit when short-seller Spruce Point Capital Management claimed that Lightspeed has "massively" overstated its customer count and promoted other metrics to hide its poor revenue growth. The stock stock's shares tanked 12% that session. It tanked further over the next few months, now sitting at what might be an interesting entry point.
Nuvei was also the target of a Spruce Point Attack at some point when they accused them of lack of transparency. The stock also dropped by almost 40% to an all-time low after they released their 2023 Q2 results and reduced revenue outlook (plus they missed earnings of around 15%).

Multiple stock experts currently view Nuvei's stock price as trading at a significant discount to fair value (around $25 as of September 2023).
Recommendations: Which is the Better Buy?
Investment Outlook for 2023
Looking ahead to 2023, both Lightspeed and Nuvei are expected to continue benefiting from the ongoing growth of the e-commerce industry.
As the digital landscape evolves, these companies are well-positioned to capture a larger market share and deliver value to their shareholders. Investors should closely monitor the performance of these stocks and stay informed about industry trends to make informed investment decisions.
Conclusion
Winner: NUVEI
In conclusion, both Lightspeed and Nuvei offer attractive investment opportunities for investors looking to capitalize on the growth of the e-commerce industry. These companies have demonstrated strong revenue growth, market expansion, and innovative technologies.
In our assessment, NUVEI emerges as a more promising growth prospect, and we feel it also carries a reduced level of risk. The factors contributing to this assessment include NUVEI's robust performance in navigating recent market challenges, its diversified portfolio across various industries, and its ability to capitalize on emerging trends in the payment processing sector.
Additionally, NUVEI's forward-thinking strategies and strong financial position give us confidence in its capacity to seize growth opportunities while maintaining a prudent risk profile. All these factors combined make NUVEI an appealing investment option that aligns growth potential with a reduced degree of uncertainty, making it an attractive choice for investors seeking a balance between growth and risk mitigation.
Don't forget, before making any investment decision, it is crucial for every investor to conduct their own thorough analysis and due diligence. The suitability of an investment varies from person to person, depending on individual financial goals, risk tolerance, and time horizon. Therefore, it's essential to assess how any potential investment aligns with your unique circumstances and objectives.
---
Trending Now
You may also like