Is Women CEO the Secret to Generating High Returns on Equity?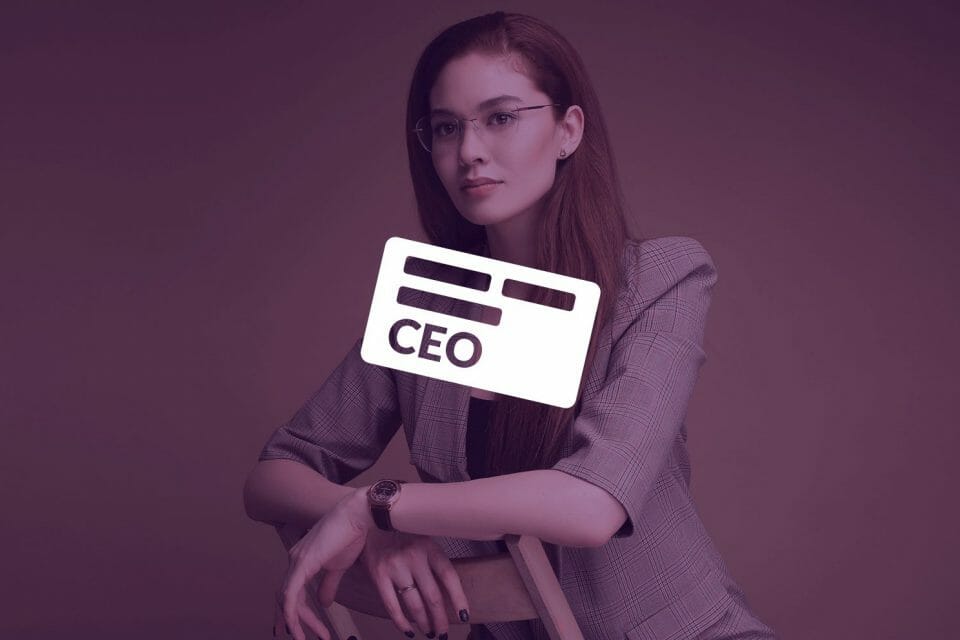 There are a number of women breaking the glass ceiling in the business world. Some have reached the coveted CEO level and oversee great companies with large market capitalizations. These female CEOs can be found in a wide variety of sectors.
These companies have been celebrated for having strong management and good foresight. According to an article on The Balance and a number of studies in recent years, there is evidence that women in executive positions and on corporate boards can have a positive impact on a company's performance.
Here are the best-run companies listed on Stockchase run by CEOs that are women:
🛍 Consumer
Canada Stock
Linamar Corp (LNR-T)
Linda Hasenfratz is a Canadian businesswoman, the president, chairman, and CEO of Linamar since 2002. The second largest automobile parts manufacturer. It's a very well managed company with products to go forward. They are also in the aerial lifts and agriculture space.
US Stock
General Motors Corporation (GM-N)
Mary Teresa Barra is the Chairwoman and CEO of General Motors Company, and she has held the CEO position since 2014. It's trading at a cheap multiple of 6.2x earnings. There is volatility in the auto sector as they go through electrification. It pays a good dividend but it is not expected to be raised in the near future.
Hershy Foods Corp (HSY-N)
Michele Buck is an American businesswoman. In March 2017,she became the first female President and CEO. The largest chocolate manufacturer in the world. It is a global leader with over 80 brands. A defensive growth stock and it is a good pick against tariffs since most of their revenues are from North America.
Ulta Salon Cosmetics and Fragrance Inc. (ULTA-Q)
Mary Dillon is an American businesswoman, and has been the CEO since July 2013. A beauty store chain in the United States. It's well managed and is continuing to open stores. Their same-store sales growth has been growing well at 7-8% yearly.
Ross Stores Inc. (ROST-Q)
Barbara Rentler is a businesswoman, and the current CEO of Fortune 500 company. An off-price department store chain. They are the second largest after TJX Companies. In times of recession, these stocks tend to do well. THey are also building stores and buying back shares.
💻 Technology
US Stock
Advanced Micro Devices (AMD-Q)
Lisa Su is a Taiwanese American business executive and electrical engineer, and the CEO and president of Advanced Micro Devices (AMD). A semiconductor maker that is Intel's competitor. It has stayed above the 200 day average and the sector is recovering.
Oracle (ORCL-N)
Safra A. Catz is an Israeli-born American business executive and co-CEO of Oracle Corporation. A computer technology company. They are developing their subscription services and cloud based business.
IBM (IBM-N)
Virginia Marie "Ginni" Rometty is an American business executive. She is the current chair, president, and CEO of IBM, and the first woman to head the company. A multinational tech company that specializes in computer hardware. They are implementing a stock buyback plan that will see the stock pay a 5% yield.
👨‍⚕️ Healthcare
US Stock
Mylan Inc (MYL-Q)
Heather Bresch is an American business executive. She has served as the chief executive officer (CEO) of Mylan since 2012. A global pharmaceutical company that manufactures generic drugs. They are the ones who manufacturer EpiPen and they went through some controversy. A generic version is now offered but their credibility is still brining pressure.
🏛 Financials
US Stock
Ventas Inc (VTR-N)
Debra A. Cafaro is an American business executive, who is Chairman of the Board and Chief Executive Officer of Ventas, Inc. A real estate investment trust specializing in the US healthcare industry. They are one of the largest healthcare REITs and is very well run.
Nasdaq Stock Market (NDAQ-Q)
Adena T. Friedman is an American businessperson. She currently serves as the president and CEO of Nasdaq. The financial services company that operates the NASDAQ stock exchange. They also operate eight European stock exchanges.
Progressive Corp Ohio (PGR-N)
Tricia Griffith is an American business executive who currently serves as the CEO and president of Progressive. A car insurance provider. The property and casualty insurance sector has very low costs of operation and is profitable. There is a long-term uptrend that is lifting share prices.
Synchrony Financial (SYF-N)
Margaret Keane has been the chief executive officer and president of Synchrony Financial since February 2014. A consumer financial services company. They try to bring value to consumers and merchants. It offers private label credit cards and other deposit products.
Keycorp (KEY-N)
Beth Elaine Mooney is an American financial executive who is the first woman to be CEO of a top-20 U.S. bank. A regional bank based in Cleveland. It is one of the largest bank-based financial services company.
💡 Utilities
Canada Stock
Transalta Corp (TA-T)
Dawn Lorraine Farrell has been the Chief Executive Officer and President at TransAlta Corporation since 2012. An electricity power generator that has announced plans to buy back stocks. They are making a transition from coal to natural gas fired power plants.
Atco Ltd (ACO.X-T)
Nancy C. Southern has been the Chief Executive Officer of ATCO Ltd. since January 2000. A holding company with subsidiaries mostly in gas or construction. The talks of lower interest rates has helped this company's stock price.
US Stock
Duke Energy (DUK-N)
Lynn J. Good is chairman of the board, president and chief executive officer of Duke Energy, a Fortune 500 company. An electric power holding company that is in energy infrastructure. The rising interest rate have hurt the utilities and energy sector but it is recovering and the overall outlook is good.
CMS Energy Corp (CMS-N)
Patricia K. Poppe is an American businesswoman and business executive, the president and CEO of CMS Energy since 2016. A utility operations company. One of the best run in the US. It is currently trading at a premium, but the quality justifies the price.
American Water Works Co. Inc. (AWK-N)
Susan N. Story is an American utility executive and the current Chief Executive Officer of American Water. They operate public water utility in the US and Canada. They have quite a high valuation with over 20 times earnings but it has performed well.
🚚 Industrials
US Stock
Lockheed Martin (LMT-N)
Marillyn Adams Hewson is the chairman, president and chief executive officer of Lockheed Martin. A global aerospace and defense tech company. This tends to move higher with market volatility. They pay a good yield of 2.58%.
General Dynamics Corp. (GD-N)
Phebe Novakovic is an American businesswoman and former intelligence officer. She serves as the Chairwoman and Chief Executive Officer of General Dynamics. They make nuclear subs for the government and executive Gulfstream jets. 25% of their revenues are from aerospace and business jets. They just increased their dividend by 10% recently.
⚡ Energy
US Stock
Occidental Petroleum Corp (OXY-N)
Vicki Hollub is an American businesswoman and mineral engineer. She has been the president and CEO of Occidental Petroleum since April 2016. A petroleum and natural gas exploration company. They are one of the largest US oil and gas company by equity market cap. They also own OxyChem which is a major chemical manufacturer.
---
Trending Now