Covid Stock Rally : Top 3 Stocks to Buy on Weakness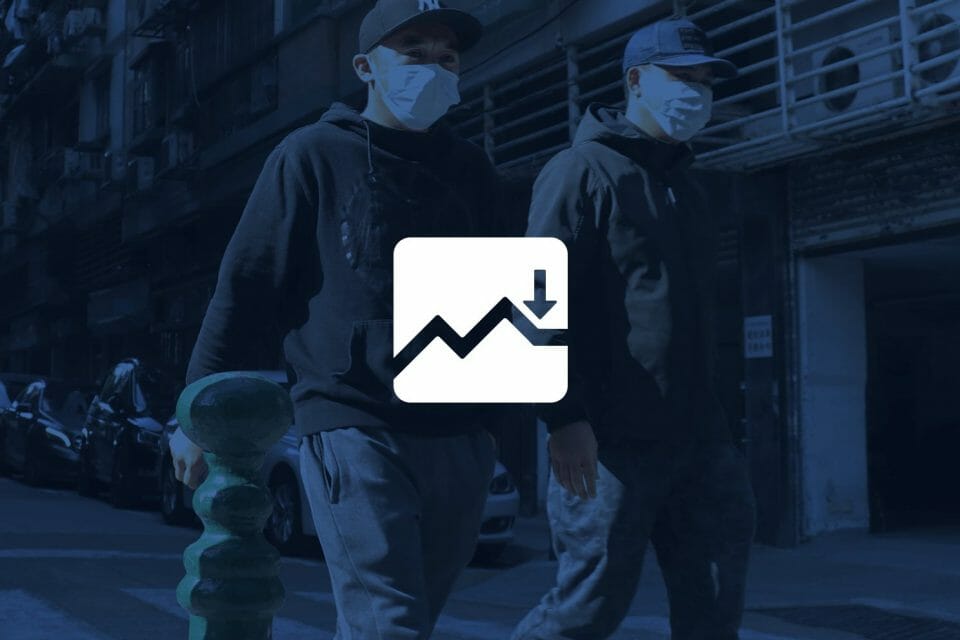 A month ago, I would have been crazy to write a column recommending stocks to buy on a pullback. How things have changed in a short time. The Nasdaq and Dow have returned to pre-lockdown levels while the TSX is reaching for 16,000. It's Covid Stock Rally time.
Driving this optimism are countries and cities around the world as the number of Covid-19 cases declines. On Monday this week, the epicentre, New York City, began to reopen, while New Zealand completely reopened after declaring itself free of Covid-19. Further encouraging investors were May's unemployment numbers, which came in far better than expectated (though still harsh at over 13% unemployment in Canada and the U.S.).
So, the rally continues though no one is ruling out volatility ahead. (Tuesday morning saw profit taking.) Tech, staples, energy and financials have already enjoyed a revival and now even the battered airlines are soaring. Where does that leave buyers? As incredible as it sounds, it's time to consider buying stocks on a pullback.

Top Covid Rally Stocks : #1  Ecolab (ECL-N)
You may recognize this name from its hand sanitizers. Indeed, Ecolab supplies the healthcare, government, education and retail industries with specialized cleaning products. The company also helps keep manufacturing, food and beverage, chemical, mining and power generation companies clean. Big customers include Walmart, Coca-Cola, Unilever and McDonald's. Lately, Ecolab received EPA approval for a new anti-Covid disinfectant that commercial and industrial laundries can use.
At the start of the pandemic, Ecolab stock tanked like so many, but since the March 23 trough, ECL has nearly doubled from $125. Currently, it trades at 52-week highs around $225 and trades over 37x earnings. As places continue to reopen, Ecolab may be hover around this level, but I doubt that demand for its products will decrease anytime soon. Healthy habits have been entrenched in the last three months and won't disappear anytime soon. Though Covid-19 cases are declining, you will be greeted by more of those Ecolab hand sanitizer bottles at store entrances during the reopening.
Further, if there was a second wave of cases, then Ecolab would be a serious candidate to buy on a dip. In any case, 90% of its revenues come from recurring sources, so that offers stability. Ecolab's profit margin is 10.46% and boasts a one-year return of 14.38%. and 101% over five years. Though Ecolab pays only an 0.82% dividend, it has raised it for 25 straight years. Lastly, Bill Gates owns more than 10% of this company.

Top Covid Rally Stocks : #2 Savaria (SIS-T)
Savaria builds elevators in the homes of seniors who can't climb stairs. This stock is a play on the current scandal surrounding long-term care homes.
Specifically, Savaria is a reaction against the scathing report by the Canadian army detailing the appalling conditions of five long-term care facilities (LTCs or retirement homes) where our soldiers served at the depth of the pandemic. Specifically, Sienna Senior Living is facing two class-action lawsuits, and a top executive has been fired for allegedly ridiculing those claims. (Needless to say, Sienna is not a stock recommendation). Demographics work in Savaria's favour as our population ages and become less and less mobile. The company has met or beat three of its last four earnings reports. Since the March 23 market bottom, Savaria has soared twice as far as the TSX, up 60%.
Savaria is no slam-dunk, however. Last year's numbers disappointed in the wake of some acquisitions that the company had trouble integrating. Those troubles appear to be behind them now, and even detractors, such as analyst Gavin Graham, applaud Savaria's performance over the last five years. Though its three-year return is -19.55%, Savaria's five-year is 135.55% and 8.35% over one-year. Its profit margins stands at 6.17%, with revenue growth YoY at 56.46%. Around $13.75, the stock currently trades above its 50- and 200-day moving averages ($12.45 and $12.62, respectively), and trades at a 25x PE.
Savaria clearly has momentum, rising 23% in the past month, and continued reopenings could drive sales further. At least, investors are paid a 3.36% dividend to wait. (Disclosure: I own shares of Savaria.)

Top Covid Rally Stocks : #3 Mondelez International (MDLZ-Q)
Like many Canadians during this lockdown, I've been fetching groceries for my elderly parents, and one of the big items was Ritz Crackers. Mondelez sells these and other popular snacks, such as Oreos, to make them the world leader. The long shelf life and affordability of their products has made them popular items among those stuck at home. Again, buying habits will extend past the lockdown, so sales of Mondelez snacks should continue.
In fact, analyst Christine Poole notes that 15-20% of the company's current consumers are new. Further growth may come internationally, adds Paul Harris. Around 40% of sales come from emerging markets. Meanwhile, speculation of a merger with Kraft has kept the stock afloat. Mondelez pays a 2.17% dividend and trades at 21x. Though its one-year return is -2.17%, its five-year is 29.8%. Since the March 23 trough, MDLZ has rallied 23%, though the Nasdaq has soared 43%.
That said, the Nasdaq is loaded with tech powerhouses like Apple and Facebook. I wouldn't back up the truck on Mondelez, but it is a fairly safe harbour to park your boat.  Mondelez was also recently chosen as a Top Pick in our Kids Top Stock Picks Challenge.
---
Trending Now