The Kids' Top Stock Picks Challenge: Will They Beat the Market?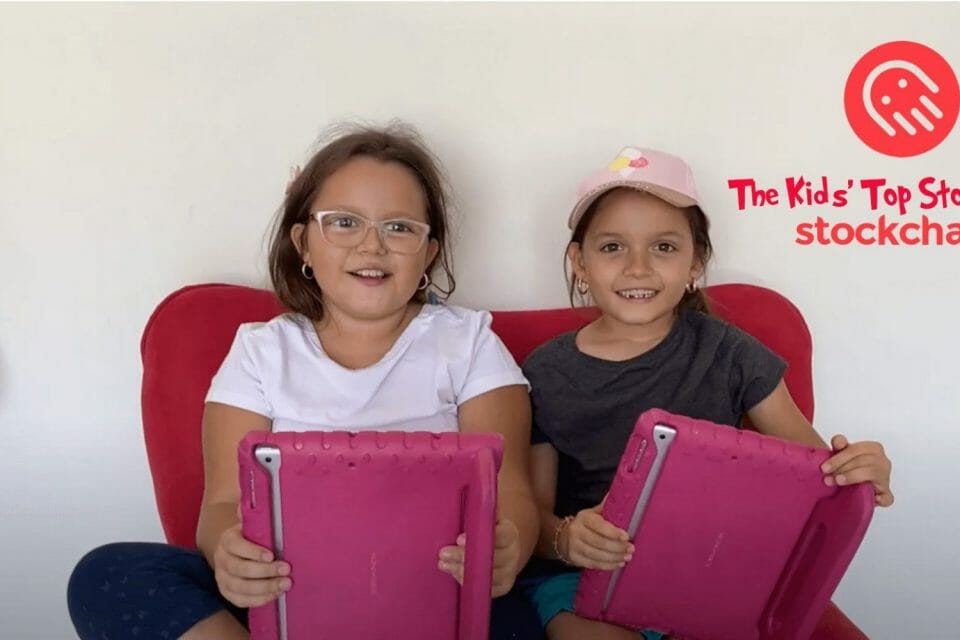 They say, "For a lifetime of good investing habits, start them young" … and initiate kids to the stock market. Let's see what are the kids' top stock picks.
With kids staying at home, it might be a good time to initiate them to the stock market and stock investing. The Stockchase Mobile App might be the quick way to turn your kids into stock investors and let them discover the stock market.
Kids' Stock Picks & The Stockchase Mobile App
When Mya and Naomi discovered the Stockchase Mobile App and spotted a few companies they knew about, they immediately wanted to share their own Top Picks with the Stockchase community.
It seems they're born with Fintech genes. 🧬
Mya & Naomi Present the Kids' Top Stock Picks

[embedyt width="500″]https://www.youtube.com/watch?v=4SReIsKBcUY[/embedyt]
Watch Mya and Naomi chose stocks to add to their watch list and select their own top picks, including
McDonald
's,
Square
and
Couche-tard
.
Will they beat the market?
Do you think the kids picked winning stocks that will beat the market?
With the Stockchase Mobile App, it's never been easier to read up on expert opinions and follow companies that peak your interest.
What should I invest in at a young age?
Mya and Naomi's investment strategy is to invest in what they know and like. It's no surprise that McDonalds, Disney and Nike make it in the Top Picks.
Mya and Naomi's Kids' Top Stock Picks
If you don't have time to watch the whole video, check-out Naomi and Mya's Top Stock Picks below.
Mya's Top Picks:
Sherwin-Williams Co. (SHW-N)
McDonalds (MCD-N)
Walt Disney (DIS-N)
Naomi's Top Picks:
Nike Inc. (NKE-N)
McDonalds (MCD-N)
FedEx (FDX-N)
Did you like the Kid's Stock Top Picks experiment?
Should we repeat it?
Let us know in the comments!
---
Trending Now