3 Popular Stocks of the Year, Part 2
Posted On December 29, 2021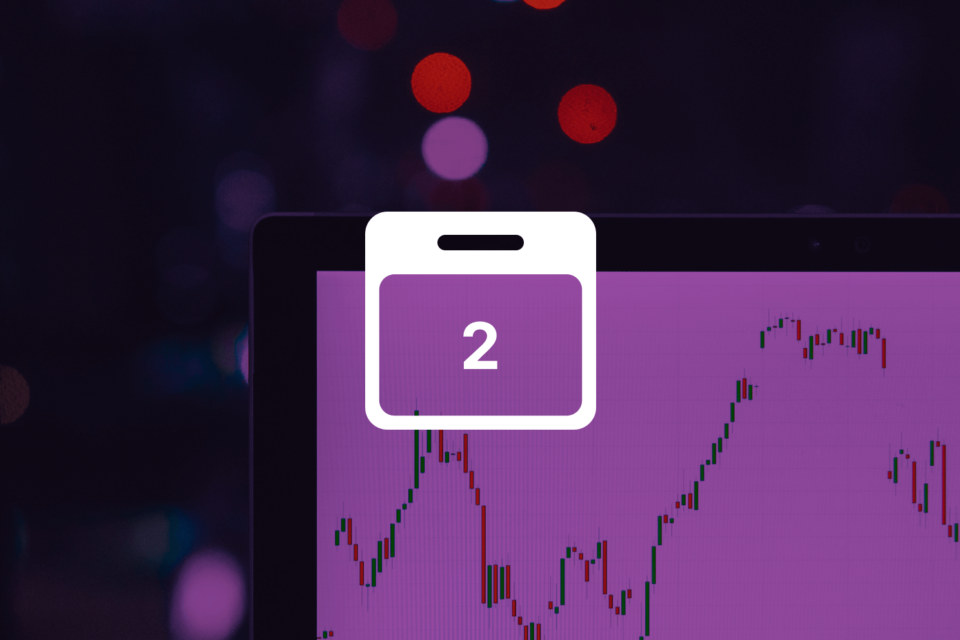 Happy holidays!
We continue to look at 2021's most popular stocks, sectors and macro trends. We also forecast where we expect them to go in 2022. Note: our investment horizon is long.

After they snoozed in 2020, Canadian banks woke up and hit the ground running in 2021. TD shares actually slipped 1.91% in the year of lockdown. In 2021, however, the Canadian economy began to truly reopen, allowing Ottawa to free the banks of their loan reserves (which they fortunately didn't need to deploy) and permitted them to buy back shares and raise dividends. Fuelling the bank rally continues to be the red-hot housing market. This year through Christmas, TD-T has soared nearly 34% and closed on Xmas Eve at $96.30, just missing its all-time high by a few thin dimes. Among the Big 6 Banks in 2021, TD actually falls right in the middle, outpaced by BMO and National, but outperforming BNS and, surprisingly, Royal.
All the banks are worth picking up, but I favour TD for its exposure to the U.S., including its 13.5% interest in Charles Schwab. (In late-2023, Schwab will absorb client accounts and assets out of TD Ameritrade.) To compare, Scotiabank operates throughout Latin America, an area which may offer future growth, but has been hammered by Covid. Vax rates could be higher in parts of the U.S. too, but let's face it: America is an economic powerhouse, and TD is well-positioned to capitalize.
When TD announced its last quarter in early December, the bank beat profit estimates which were driven by growth in Canadian as well as American retail banking. TD beat all its 2021 quarters. Following the tune of its peers, TD boosted its dividend by 12.7% and announced it would buy back 2.7% of outstanding shares (numbering 50 million). Heavy capitalization will allow both.
There's little to derail TD's growth in 2022. Rising interest rates may cool down the red-hot housing market, but won't stop it. However, TD stock has run up so much lately that Bay Street sees only 9.3% upside at a $105.26 price target (for the Canadian stock), based on six buys, four holds and one sell. TD trades at 12.5x PE, which is in-line with the group. The 3.7% dividend is safe, given its 41% payout ratio.
TD is one of the safest investments on the market and a definite long-term hold.
(Disclosure: I own shares of TD.)

EV's returned to the investing spotlight in Q4 in 2021, just like they did in Q4 2020. Problem is, these car stocks fell out of fashion just as easily 12 months ago. Could the same happen this time around? Possibly, but the whims of the stock market shouldn't deter true investors from exploring this exciting sector. One day soon, most people will be driving electric cars or riding e-buses. Those will let the lungs of the planet breathe better.
Tesla
remains the king of EV's and we all know its success story. Investors also understand the stock's legendary volatility. However, it may surprise many that Ford shares have soared 135% this year while Elon Musk's company has climbed 56%. In fact, Tesla has climbed 2.3%% (this month as of Dec. 27) while Ford has gained 5.5%. While the past and present belong to Tesla, the future will be shared with traditional car companies, like GM and Ford.
The Detroit makers of gas-guzzlers are going green, pledging this year to invest serious money. Partnering with SK Innovation, Ford will pour US$11.4 billion into building a high-tech factory near Nashville and create up to 11,000 jobs. The plant will churn out the next generation of electric F-series pick-up trucks—Ford's signature vehicle—as well as batteries to power them. Ford will also build three other plants in the South to construct batteries. Add to that more capital to boost production of the F-150 Lightning pick-up in Dearborn, Michigan starting in 2022. And add to that US$525 total to train technicians to service EV's.
Since that announcement on Sept. 27, Ford
shares have soared 47% (vs. Tesla's 39%). Tesla could continue to reward shareholders with outsized gains, but it also suffers a lot more volatility at a 2.04 beta while Ford's is precisely half. Also, Tesla doesn't pay a dividend while Ford shells out 2% and trades at a 29.5x PE while Tesla changes hands at 357.6x. True, both Tesla and Ford turn a profit and both have delivered slam dunks in their last four quarters. There's a lot to recommend for both stocks, but one is speculative—with a spectacular run—while the other is poised to take off with a lot more safety. If you can't stomach the Tesla ride, climb aboard a Ford.
Pot holes in the road? Getting enough computer chips into these EV's, but that's a problem for the entire economy and not just Ford, and will eventually resolve itself.
---
Trending Now