Top Covid-19 Vaccine Stocks to Bet on the Immunization Race (Updated)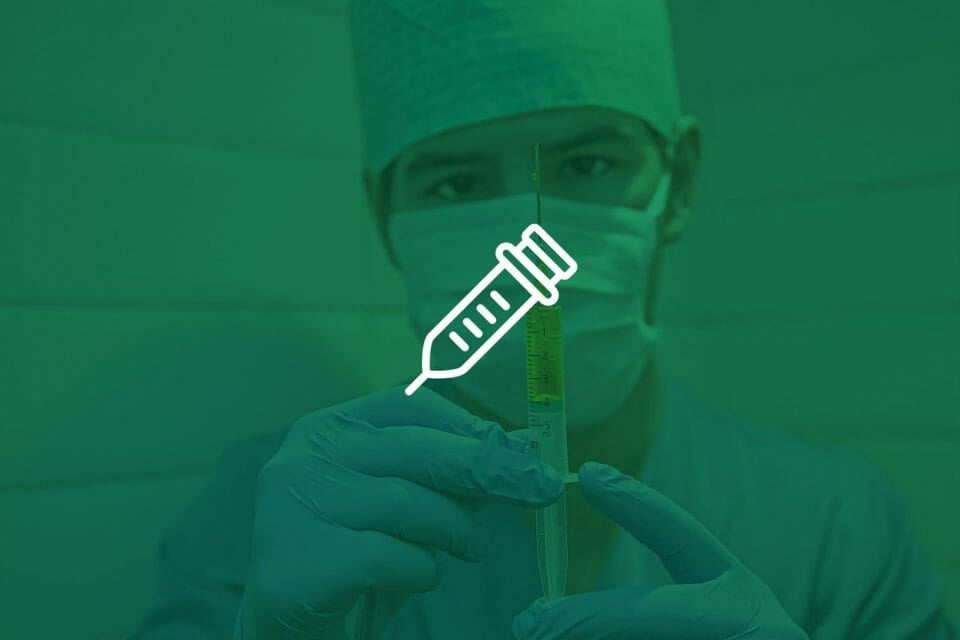 Last week, we explored 4 Covid-19 Vaccine Stocks actively testing Covid-19 vaccines : Moderna, Pfizer, Inovio and AstraZeneca.
This week, we look at four more, including one partnership.
In many cases, public companies are partnering with universities and governments to test their vaccines. Needless to say, the stakes are huge: a vaccine would allow economies to return to normal, and for the winning company itself Morgan Stanley estimates revenues of US$10-30 billion during this pandemic plus anywhere from $2-25 billion annually thereafter.
Investors and world governments alike have been throwing money into research, as witnessed by CNBC's Covid-19 Testing and Treatments Index, which includes Covid-19 Vaccine stocks, is currently riding new highs. (Update: Merck has just entered the vaccine sweepstakes.)

It takes 12-18 months to bring a vaccine to market, and America's top infectious disease expert is confident that one will emerge.
With last January as the starting point when Inovio began testing, then January 2021 through summer 2021 is the expected delivery date. Also, there are another 100 or so vaccine candidates that are awaiting approval to test.

Top Covid-19 Vaccine Stock #1: Sanofi + GlaxoSmithKline
The French drugmaker has teamed up with Britain's GlaxoSmithKline to produce an effective vaccine by next year.
Sanofi (SNY-N)
Sanofi's Pasteur division has an established track record in flu vaccines and they are leveraging some of that proven science to produce a Covid cure.
GlaxoSmithKline (GSK-N)
Likewise, GSK will bring its own tried-and-tested science to the table. Earlier this month, Sanofi said it hopes to begin early-stage trials in September on hundreds of human subjects, more than the usual number for an early-phase test in order to yield stronger data sooner. Late-stage tests are earmarked for the end of this year or early next. Sanofi is also partnering with America's Translate Bio Inc. to develop another vaccine candidate, but trials won't begin until the fourth quarter.
SNY+GSK
Producing an effective vaccine is only half the game.
The other half is mass-producing it.
Sanofi says it can make a billion doses, and the U.S. Health Department has put money into the Sanofi-GSK tests so that doses manufactured in the U.S. will go to Americans first. This has raised eyebrows in Europe.
Vaccine developments have helped lift Sanofi's stock on the Nasdaq close to pre-pandemic highs. It trades at a 13.75x PE and pays a 3.59% dividend, so investors can collect income as they wait for news. A plus for Sanofi is that it is an established pharma with a long vaccine track record. That's why at the start of the lockdown, analyst Norman Levine made Sanofi a top pick. Generally, Sanofi is considered safe and boring, two qualities that are attractive in today's volatile climate.
In comparison, GSK is underperforming its partner, trading around 18% below its pre-lockdown high, though it pays a robust 4.54% dividend and trades at only a 12.28x PE. YOY revenue growth stands at 4.77%. Like Sanofi, GSK is another world-class pharma, stable and boring. GSK has been rangebound for the last five years and, at $41 on the Nasdaq, it's currently right in the middle. Analyst Gavin Graham feels their dividend will be safe, and though some of its drugs have come off-patent, their sales will be supported by their vaccines and asthma medications. Needless to say, if these two companies produce a winning vaccine they will shatter their safe, boring stereotype.

Top Covid-19 Vaccine Stock #2: CanSino Biologics
Last Friday, this Chinese vaccine-maker, in partnership with the Beijing Institute of Biotechnology and the National Research Council of Canada, announced positive phase 1 test results, based on 108 subjects.
CanSino warned that its finding should be approached cautiously, but considered them "promising." The Phase 2 trial has already begun in China on 500 subjects and will scientists will monitor them for any adverse reactions over six months.
However, in a few weeks the first tests of a vaccine candidate on Canadian soil will take place at Dalhousie University, involving fewer than 100 adults below age 55. A follow-up test will involved around 500 people, but include seniors, the demographic hit hardest by the virus.
Dalhousie's participation should guarantee Canadians doses of the vaccine if it proves effective.
CanSino trades in Hong Kong and receives scant analyst coverage here. The pandemic, though, has tripled the price of this once-moribund stock which has a market cap of C$7.7 billion.
Clearly, the good news is already baked into the stock and, because it pays no dividend, CanSino is riskier than its vaccine peers.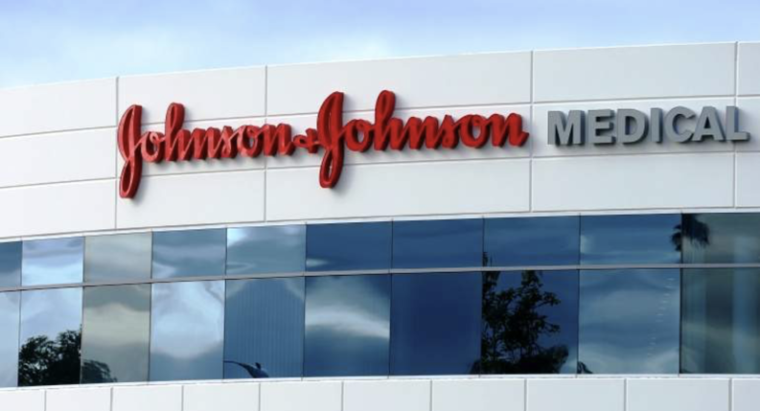 Top Covid-19 Vaccine Stock #3: Johnson & Johnson (JNJ-N)
JNJ made headlines earlier this month when it pledged to produce one billion vaccines annually, and 600-900 million doses by the end of Q1 2021.
Its CEO announced it would offer its vaccine on a "not-for-profit" basis for emergency use. JNJ will begin human trials in September, and is partnering with the U.S. Department of Health. JNJ needs no introduction to investors. Currently, it trades at a 22.5x PE, pays a 2.75% dividend and is hovering at all-time highs. With a US$360 billion market cap, JNJ can promise to mass-produce vaccines, though one billion doses is still a massive undertaking.
Despite losing a $4.7 billion talcum powder case last year, JNJ remains a darling of analysts. A key reason is its diversification across three divisions: medical services, personal care and drugs.
So, even if JNJ does not develop a vaccine, its revenues will continue to flow and the company will likely raise its dividend for a 56th straight year. However, the recent stock run-up may give investors pause. Is there any more room to rise?
Stay safe.
Markets soared on COVID-19 vaccine news
Last week, U.S. markets soared to begin the trading week on news that Moderna reported positive results of its Covid-19 vaccine during its Phase 1 clinical trial. It pushed most Covid-19 Vaccine Stocks significantly little higher.
In it, eight participants were measured to have developed antibodies to the virus that matched or exceeded levels seen in people who naturally recovered from the disease. Note that this test, developed in partnership with the U.S. National Institutes of Health (NIH), has not been peer-reviewed or published in a medical journal, so there are still several steps to confirm that Moderna has found the cure.
However, this is certainly positive news and allows Moderna to enter Phase 2, which means testing the drug on several hundred people. If these results are positive, then Phase 3 means testing on tens of thousands of people, which Moderna plans for July.
Enter the COVID-19 Vaccine Race
With last January as the starting point, then January 2021 through summer 2021 is the expected delivery range for a vaccine. The benefits of his drug are enormous, of course, allowing societies to return to normal.
US$2-25 billion annually at stance
However, for the company that makes the actual vaccine, Morgan Stanley estimates revenues of US$10-30 billion during this pandemic plus anywhere from $2-25 billion annually thereafter.
These days, investors need to become crash virologists to navigate the markets. However, these "vaccine stocks" are speculative and not for the squeamish.
Investors are betting on which horse crosses the vaccine finish line first and only the labs can determine that, not the normal forces of supply-and-demand.
Currently, the World Health Organization has identified eight vaccines in the testing stage.
Let's have a look at four of them:

As mentioned in our May report to Stockchase subscribers, Moderna (with NIH) began Phase 1 testing for a vaccine back in March. If the drug pasts future tests, Moderna and Swiss drugmaker, Lonza, will produce the drug together.
Monday's news puts Moderna as the frontrunner in the vaccine race and lifted its stock 27% to 84% year-to-date. However, the good news is being baked into the stock, so how much more upside can there be? All eyes are on the next round of test results. If positive, Moderna stock will skyrocket further. If not…

Top Covid-19 Vaccine Stock #5 Pfizer (PFE-N)
Also in March, Pfizer and German partner, BioNTech SE, started testing four variations of a vaccine. Pfizer plans to have enough data to move onto the next phase by June or July. In a best-case scenario, Pfizer will test thousands of people in September, produce "thousands" of doses by October and "millions" by 2021.
The company is investing $150 million to gear up three manufacturing sites in the U.S. and one in Belgium to mass-produce the vaccine. Last week, Pfizer confirmed it is shifting the production of more of its existing medicine to its network of 200 global contractors.
Until they hear test results, investors are treating Pfizer with a wait-and-see attitude, in complete contrast to Moderna. Pfizer's stock has returned to pre-lockdown levels around $38 at a 13.5x PE, but is still trading below its 52-week high of $44.56.
If Pfizer's Phase 1 tests are positive, its stock will soar. Until then, there will be little movement. At least, shareholders are paid a 4% dividend to wait.

Top Covid-19 Vaccine Stock #6 Inovio (INO-Q)
Since January, this Pennsylvania-based pharma has received US$26.2 million in funding from Bill gates' Coalition for Epidemic Preparedness Innovations, a global vaccine funder. Less than a week after the Chinese government released the Covid-19 genetic sequence, Inovio designed a vaccine and launched testing in January.
In April, WHO identified Inovio's as one of the leading three vaccines in a pool of 70 being developed. By fall, the the company expects to publish trial results and, by the end of the year, produce one million doses ready for more tests and even emergency use. With this much faith and dollars invested in Innovio, the company will remain a major contender to win the vaccine race.
Investors already know this, sending the stock up nearly 320% YTD. It popped 5% on Monday alone. However, Inovio pays no dividend. It's safe to say that INO needs to deliver on its promises to remain at these levels, never mind rise further.

Top Covid-19 Vaccine Stock #7: AstraZeneca (AZN-N)
In mid-March, the University of Oxford identified a vaccine candidate and on April 24 to embarked on Phase 1 testing. A week later, the university announced a partnership with AstraZeneca to further develop, mass manufacture and potentially distribute an approved vaccine. Phase 1 results are expected in mid-June.
Vaccine hopes are already baked into the stock which is trading at 52-week highs around $53-55. YTD, though, AZN has risen only 7%. Again, investors will need to wait for test results before seeing any movement, and be paid the 2.62% dividend though the stocks PE trades at 92x.
Let's hope somebody develops the vaccine. In the meantime, stay safe.
---
Trending Now