Top 3 AI Stocks + 3 AI ETFs that Dominate the US Stock Market
Posted On September 18, 2023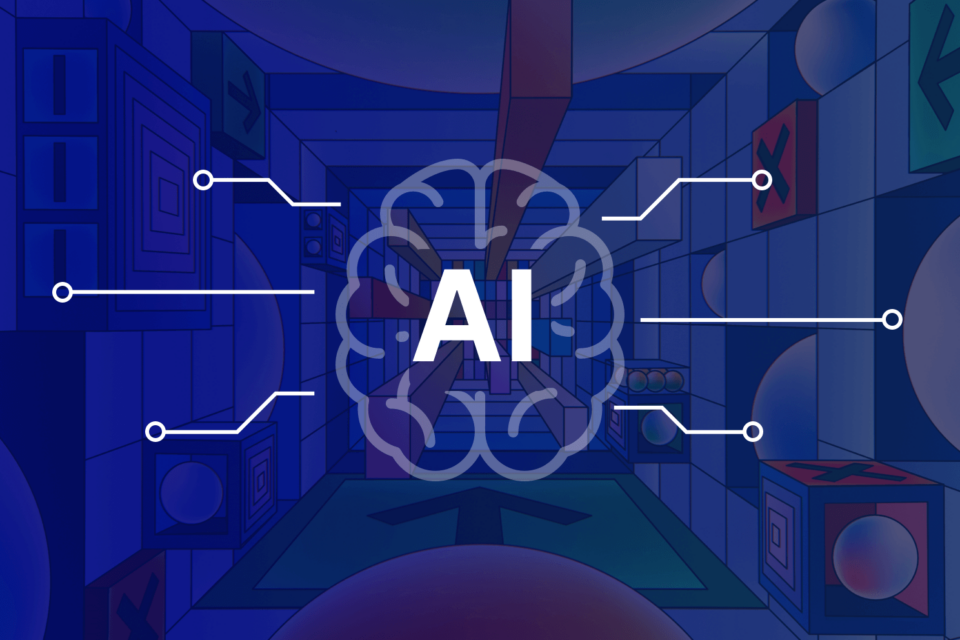 Artificial Intelligence (AI) has rapidly become one of the most significant technologies driving innovation and growth in various industries. From healthcare to finance, AI is transforming the way businesses operate and opening up new opportunities for investors. This article takes a deep dive into the world of AI stocks, exploring the top performers and ETFs that are leading the US stock market in the realm of artificial intelligence.
The Growing Importance of Artificial Intelligence
Generative AI is here to stay with applications we haven't yet imagined nor its implications. Goldman Sachs predicts the next technology will raise global GDP by $7 trillion or 7% while boosting productivity by 1.5% over 10 years.
As businesses increasingly recognize the potential of AI, the demand for AI stocks has been on the rise. Investors are looking to capitalize on the transformative power of this technology, making AI stocks key players in the market. The surge in interest in AI stocks can be attributed to several factors, including the increasing adoption of machine learning, AI technologies, and the overall AI boom.
Rising Demand for AI Stocks
Investors are keen to invest in companies that are at the forefront of AI development. Tech companies that are leveraging AI to enhance their products and services have particularly caught the attention of investors. The AI industry is projected to grow exponentially in the coming years, with experts predicting a surge in AI-related investments.
The current craze for all AI stocks—triggered by Nvidia's blockbuster report and forecast at the end of May—is not slowing down. Not yet. I'm suspicious of any stock or sector that soars this far, that fast, but AI stocks enjoys some wider tailwinds. While investors are sitting on high levels of cash, the market is also putting money into tech as a safe haven—reliable earnings and growth.
One of the main reasons behind the rising demand for AI stocks is the growth potential that AI offers. Companies that successfully implement AI capabilities in their operations have the potential to revolutionize their industries and achieve significant growth. This potential for growth attracts both individual investors and institutional buyers who see the long-term value of investing in AI stocks.
Impact of Artificial Intelligence on Various Industries
AI has already made a substantial impact on numerous industries, and its influence is expected to continue growing. Businesses in sectors like healthcare, finance, and cybersecurity are increasingly relying on AI technologies to improve efficiency, reduce costs, and enhance decision-making processes.
For instance, in the healthcare industry, AI is being used to develop sophisticated diagnostic tools and personalized treatment plans. In finance, AI algorithms are utilized to make data-driven investment decisions and predict stock market trends. The AI industry is even infiltrating the cybersecurity sector, where AI-powered systems are employed to detect and prevent cyber threats.
Top 3 AI Stocks to Buy in 2023
With the growing interest in AI stocks, it's not easy to select only 3 of the top performers. We previously wrote about 11 Hot Canadian AI Stocks to Buy, but here we focussed on a hand-picked selection of only 3 AI Stocks trading on the US stock markets.
Here are three AI stocks that are worth considering buying now!

Adobe Systems is a software company that has successfully integrated AI into its products and services. The company's AI model facilitates the creation of generative AI, empowering users to generate complex designs, graphics, and more.
Adobe
already positioned itself as an AI stock in Generative AI back in March when it announced Generative AI functionality with Firefly that will make it easier and faster for Adobe users to use the company's publishing tools, such as swapping background images and marketing text. Before that in 2022, the company announced new AI and machine learning features in its marketing and analytics software package, Experience Cloud. The market is banking on the new AI features to generate more revenues from Adobe's subscribers.
The stock has shown consistent growth and has been recognized by analysts as a strong buy. Its strong position in the market and AI initiatives make it an attractive option for investors.
It's a different picture for Adobe over the past year.
Shares over this time span are actually flat while Apple and Microsoft have cruised 20% higher. The market punished Adobe last September for buying Figma for $20 billion which was double that company's value just the previous year. Bad enough that Adobe was seen as a Covid play and even worse that last year's interest rate hikes slammed all tech stocks. The big question is will they merely meet or beat investor expectations?

C3.ai, Inc. is a leading AI software company that provides AI-based solutions to various industries. The company focuses on predictive analytics and machine learning to drive insights and improve decision-making processes. With a diverse portfolio of AI technologies, C3.ai has positioned itself as a promising player in the AI industry.
Analysts have recognized this stock as having substantial growth potential, presenting an appealing investment opportunity. It's worth noting that this particular stock isn't as widely recognized as Alphabet, Microsoft, or Google.
Long-term looks good. C3 is in the right spot for AI by partnering with a giant (Alphabet/Google). However, shares have gone parabolic in the past, more than doubling and that makes me nervous. Costs recently ate into revenues, which depressed gross profits.

Alphabet Inc, the parent company of Google, is at the forefront of AI research and development. The company has invested heavily in AI technologies and has successfully integrated AI capabilities into its products and services. Google's AI initiatives, such as Google Assistant and DeepMind, have gained widespread recognition and adoption. As a result, Alphabet Inc has become a major player in the AI industry, making its stock an appealing investment choice.
Earlier this year, Alphabet made a misstep into AI and ChatGPT earlier when it launched Bard, an AI chatbot. Its test model publicly made errors. Not good.
The company went back to the drawing board. Alphabet
is known for pouring significant capital into R&D, so they will likely master ChatGPT and even make further inroads in AI, but the market will need to wait.
Investing in AI Stocks
Investing in AI stocks can be highly rewarding, but it's important to consider a few key factors before making any investment decisions.
Benefits of Investing in AI Stocks
One of the biggest benefits of investing in AI stocks is the potential for significant returns. As AI continues to gain traction and disrupt industries, companies that are at the forefront of this revolution have the potential to experience substantial growth. By investing in AI stocks, investors can participate in this growth and reap the rewards.
Additionally, investing in AI stocks allows investors to diversify their portfolio. The AI industry spans across multiple sectors, providing opportunities to invest in both tech and non-tech companies that are leveraging AI technologies. This diversification can help mitigate risks and maximize potential returns.
Considerations for Investing in AI Stocks
While the benefits of investing in AI stocks are enticing, there are a few considerations that investors should keep in mind. One key factor is the valuation of AI stocks. Some AI stocks may be overvalued, leading to inflated stock prices. It's essential to conduct thorough research and analysis to ensure that the stock price aligns with the company's growth potential.
Investors should also assess the long-term viability of AI companies. The AI industry is highly competitive, and not all companies will succeed in the long run. It's important to evaluate a company's business model, competitive advantage, and track record before making any investment decisions. Taking a long-term perspective is crucial to navigate the ups and downs of the AI market.
AI ETFs: A Diversified Approach
For investors who want a diversified approach to AI investments, AI Exchange-Traded Funds (ETFs) are an appealing option. AI ETFs offer a unique opportunity to invest in a portfolio of AI-related stocks, spreading the risk across multiple companies.
Understanding AI Exchange-Traded Funds (ETFs)
AI ETFs are investment funds that track the performance of a basket of AI-related stocks. These funds provide investors with exposure to the AI industry without the need to buy individual stocks. AI ETFs are traded on exchanges, just like individual stocks, making them easily accessible to retail investors.
Top AI ETFs to Buy Now
There are several AI ETFs that investors can consider for their AI-related investments.
We hand picked 3 of our favorite AI ETFs.
These AI ETFs offer investors exposure to a diversified portfolio of AI-related companies, ranging from those focused on robotics to those leveraging AI in various applications. By investing in AI ETFs, investors can benefit from the overall growth of the AI industry while spreading their risk across multiple stocks.
Investing in the Global X Robotics & Artificial Intelligence ETF (BOTZ) can be a game-changer for your portfolio. With the rapid advancements in robotics and artificial intelligence, this ETF offers a unique opportunity to capitalize on the future of technology. This diversified fund provides exposure to companies that are at the forefront of the robotics and AI industries, allowing you to be part of this revolutionary wave.
By investing in BOTZ, you are not only supporting the growth and development of cutting-edge technologies, but also positioning yourself to potentially benefit from their success. The potential for growth in this sector is enormous, as automation and AI become increasingly integrated into various industries. So, whether you are a seasoned investor or just starting out, the Global X Robotics & Artificial Intelligence ETF can help you grow your wealth while fueling innovation. Dare to be at the forefront of technology with BOTZ and embrace the future of robotics and AI.
The ARK Autonomous Technology & Robotics ETF (ARKQ) is a game-changer in the world of technology and robotics. This innovative ETF is designed to invest in companies that are at the forefront of automation, robotics, and artificial intelligence. If you are someone who believes in the power of disruptive technologies and wants to invest in the future, ARKQ is the perfect choice for you.
With a strong focus on companies that are shaping the future of industries such as healthcare, transportation, and manufacturing, ARKQ offers its investors the opportunity to be a part of the next big technological revolution. The team at ARK believes in the potential of innovative technologies to drive long-term growth and they actively seek out companies that are ahead of the curve.
By investing in ARKQ, you are supporting the development of cutting-edge technologies and positioning yourself for potential high returns in the future. Don't miss out on the chance to be a part of the future – invest in ARKQ today!
The First Trust Nasdaq Artificial Intelligence and Robotics ETF is a game-changer for investors looking to tap into the exciting potential of AI and robotics. With advancements in technology rapidly reshaping industries across the globe, this ETF provides a unique opportunity to be at the forefront of this revolution. By investing in this fund, you are not only diversifying your portfolio but also supporting the development and growth of cutting-edge technologies that have the power to drive innovation and transform the way we live and work.
The companies included in this ETF are leaders in AI and robotics, so you can be confident that you are investing in the best of the best. Don't miss out on the chance to be part of the AI and robotics revolution. Invest in the First Trust Nasdaq Artificial Intelligence and Robotics ETF and watch your investment soar as these technologies reshape the world.
Pros and Cons of AI ETFs
AI ETFs have their advantages and disadvantages. One of the key benefits of AI ETFs is the diversification they offer. By investing in a portfolio of AI-related stocks, investors are not reliant on the performance of a single company, which helps mitigate risks.
Another advantage of AI ETFs is their simplicity. Investors can buy and sell AI ETFs just like individual stocks, making them easy to manage. AI ETFs also provide exposure to a wide range of companies, including both established players and emerging startups, allowing investors to capitalize on industry trends and innovations.
However, it's important to note that AI ETFs are subject to market volatility, just like individual stocks. Additionally, the performance of AI ETFs may be influenced by factors beyond the control of individual investors, such as broader market trends and economic conditions. Investors should carefully assess the performance history and the underlying holdings of AI ETFs before investing.
Artificial Intelligence and the Future of Stock Market
The future of the stock market is closely intertwined with artificial intelligence. As AI continues to advance, its impact on stock market strategies, predictions, and overall market dynamics is undeniable.
Trends in AI-Driven Stock Market Strategies
AI-driven stock market strategies are becoming increasingly popular among investors. Machine learning algorithms can analyze vast amounts of data and identify patterns that are difficult for human analysts to detect. This enables AI-based trading systems to make data-driven decisions, leading to potentially higher returns and reduced risks.
AI-driven stock market strategies can range from simple rules-based systems to complex algorithms that leverage advanced machine learning techniques. These strategies can be customized based on an investor's risk appetite, investment goals, and market outlook.
The Role of AI in Stock Market Predictions
AI has the potential to transform stock market predictions. By analyzing historical data and market trends, AI models can generate accurate predictions of future stock prices. This can be particularly valuable for investors who are looking to make informed buy or sell decisions based on predictive analytics.
AI-powered stock market predictions have the potential to outperform traditional forecasting methods. The ability to process and analyze large volumes of data in real-time gives AI models a competitive edge in capturing market trends and identifying investment opportunities.
Potential Risks and Rewards of AI in the Stock Market
While AI offers immense potential in the stock market, it also comes with certain risks. AI models are only as good as the data they are trained on. If the training data is biased or flawed, AI predictions may be inaccurate or unreliable. Therefore, it's crucial to monitor and validate AI models to ensure data integrity and prevent bias from influencing investment decisions.
Additionally, AI-driven trading systems can be susceptible to market volatility and unexpected events. Sudden changes in market conditions or unpredictable events can disrupt AI models and lead to unexpected outcomes. Investors should be aware of these risks and carefully monitor their AI-based stock market strategies.
Conclusion
Final Thoughts on AI Stocks
AI stocks are poised to play a significant role in shaping the future of the stock market. As AI technologies continue to advance and disrupt industries, investing in AI stocks can be a lucrative opportunity for investors.
Top AI Stocks to Watch and Buy
When it comes to AI stocks, Adobe Systems, C3.ai, Inc., and Alphabet Inc are three top performers worth considering. These companies have demonstrated strong growth potential and innovation in the AI field, making them appealing investment choices.
Long-Term Potential of AI Investments
As the world becomes increasingly reliant on AI technologies, the long-term potential of AI investments is undeniable. By investing in AI stocks or AI ETFs, investors can position themselves at the forefront of this technological revolution and potentially reap significant rewards.
---
Trending Now