11 Hot Canadian AI Stocks to Buy (2023)
Posted On September 14, 2023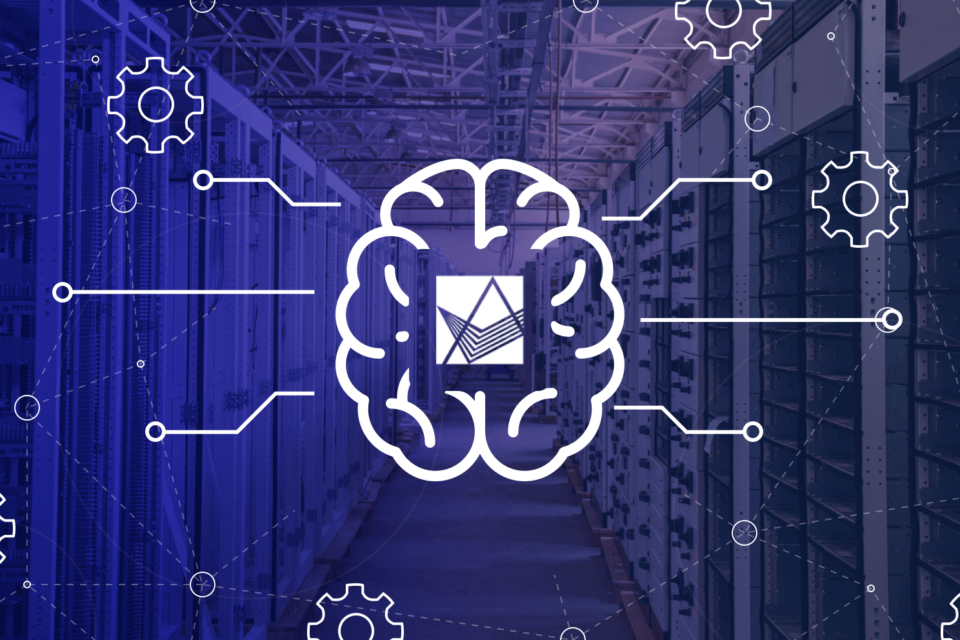 Artificial Intelligence (AI) is one of the most exciting and rapidly growing sectors in the technology industry. As AI continues to revolutionize various industries, investors are increasingly interested in finding the best AI stocks to invest in. In this article, we will explore the top Canadian AI Stocks and consider how to choose the AI stocks to buy in 2023.
What Are AI Stocks?
AI stocks refer to publicly traded companies that are involved in the development and deployment of artificial intelligence technologies. These companies leverage cutting-edge AI algorithms and machine learning techniques to provide solutions in various fields, including healthcare, finance, manufacturing, and more.
Best AI Stocks to Watch Now
Canada has a thriving AI industry, with numerous companies at the forefront of AI research and development. Investing in Canadian AI stocks can be a lucrative opportunity, given the country's strong presence in the global AI market.
Here are 11 top AI stocks in Canada that investors should keep an eye on:

1. Opentext (TSE:OTEX)
Opentext is a Canadian company specializing in information management software and solutions. They leverage AI technologies to provide businesses with advanced data analytics, content management, and customer experience solutions.

2. Kinaxis (TSE:KXS)
Kinaxis is a leader in supply chain management software, leveraging AI and machine learning to help companies optimize their operations and make real-time, data-driven decisions.
3. Fobi AI (FOBI-X)
Fobi AI is an AI-powered data analytics company that focuses on personalized consumer insights and engagement. Their AI platform helps businesses tailor their marketing and customer experiences based on real-time data.
4. DataMetrex AI (DM-X)
DataMetrex AI is an AI and big data company that specializes in collecting, analyzing, and leveraging large amounts of data to provide insights and solutions for businesses in various industries.
5. Docebo (TSX:DCBO)
Docebo is a leading learning management system provider that uses AI technology to deliver personalized and adaptive learning experiences to organizations and individuals.

6. CGI Group (TSE:GIB.A)
CGI Group is a global IT consulting and outsourcing company that offers AI-driven solutions to help businesses optimize their operations, improve customer experiences, and drive digital transformation.
7. VIQ Solutions (TSX:VQS)
VIQ Solutions is a provider of AI-powered transcription and evidence management solutions for the legal, law enforcement, and insurance industries. Their technology helps organizations streamline their documentation processes and improve efficiency.

8. Descartes Systems Group Inc. (DSG-T)
Descartes Systems Group is a leader in providing software solutions for logistics and supply chain management. They utilize AI and advanced analytics to optimize the movement of goods and enhance visibility and efficiency in global trade.

9. Shopify (SHOP-T)
Shopify is a well-known e-commerce platform that enables businesses to set up online stores. They also utilize AI technology to provide personalized recommendations, optimize product search, and enhance the overall shopping experience.
10. Absolute Software Corp. (ABT-T)
Absolute Software Corp. is a leading provider of endpoint security solutions that utilize AI and machine learning algorithms to protect devices and networks from cybersecurity threats.
11. Telus International (TIXT-T)
Telus International is a customer experience and digital solutions provider that leverages AI and automation technologies to improve customer interactions, optimize processes, and drive business growth.
How to Choose the Best-Performing AI Stocks
Choosing the best-performing AI stocks can be a challenging task, as the AI industry is constantly evolving and new companies are emerging. However, there are several key factors to consider when evaluating AI stocks:
AI Expertise: Look for companies that have a strong track record and expertise in AI development and research. Companies with partnerships with leading AI research institutions may have a competitive advantage in the AI market.
Market Opportunity: Assess the market potential for AI technologies in the industries the company operates in. Companies that specialize in high-growth sectors, such as healthcare AI or autonomous vehicles, may have better growth prospects. You might want to have a look at our 52-week low stock list to find opportunities.
Technology Differentiation: Evaluate the uniqueness and effectiveness of the company's AI technologies and platforms. Companies with cutting-edge AI algorithms or patented technologies may have a competitive edge.
Financial Performance: Consider the company's financials, including revenue growth, profitability, and market cap. Companies that demonstrate consistent growth and a solid financial position may be more attractive investments.
How to Invest in Canadian AI Stocks
Investing in AI stocks can be done through various channels, including online brokerage accounts and investment platforms. Here's a step-by-step guide on how to invest in Canadian AI stocks:
1. Research: Conduct thorough research on the Canadian AI companies you are interested in. Review Stock Expert Opinions on Stockckhase. Evaluate their financials, technology, market positioning, and growth prospects.
2. Choose a Brokerage: Select an online brokerage platform that allows you to trade Canadian stocks. Consider factors like fees, trading tools, and user experience when choosing a brokerage. Not sure what brokerage to use? Read Questrade vs Others | The Review Competitors Don't Want you to Read (2022) for a thorough Canadian brokerages review.
3. Open an Account: Sign up for an account with your chosen brokerage. Provide the necessary information and complete any required verification processes.
4. Fund Your Account: Deposit funds into your brokerage account. Ensure that you have sufficient funds to invest in the desired Canadian AI stocks.
5. Place Your Orders: Use the brokerage's trading platform to place buy orders for the Canadian AI stocks you want to invest in. Specify the number of shares and the price you are willing to pay.
6. Monitor Your Investments: Keep track of your Canadian AI stocks and monitor their performance. Consider setting up alerts or using Stock Tracking Apps like Wealthica to stay informed.
Machine Learning vs. Artificial Intelligence
Machine learning (ML) and artificial intelligence (AI) are often used interchangeably, but they are not the same. Machine learning is a subset of AI that focuses on enabling machines to learn from data and improve their performance without explicit programming.
On the other hand, AI encompasses a broader range of technologies and techniques that enable machines to simulate human intelligence and perform tasks that would typically require human intervention.
While machine learning is an essential component of AI, AI encompasses other areas such as natural language processing, computer vision, and expert systems. Both machine learning and AI play a significant role in advancing technologies and driving innovation in various industries.
What Are The Top 3 AI Stocks to Buy Now?
Predicting the top-performing AI stocks is challenging, as the AI industry is highly dynamic and subject to rapid changes. However, based on current trends and market analysis, if we had to choose only 3 stocks among our 11 Hot Canadian AI Stocks to Buy, it would be: Opentext (TSE:OTEX), Kinaxis (TSE:KXS) and Descartes (TSX:DSG).
1. Opentext (TSE:OTEX)
2. Kinaxis (TSE:KXS)
3. Descartes (TSX:DSG)
Are AI Stocks a Good Buy?
Investing in AI stocks can be a compelling opportunity for investors looking to capitalize on the rapid advancement of AI technologies and the potential for disruption across various industries. However, it is essential to conduct thorough research and consider the risks involved.
While the AI industry holds immense potential, it is a highly competitive and evolving space. Companies may face challenges in scaling their technology, generating sustainable revenue, or dealing with regulatory hurdles.
In conclusion, AI stocks present an exciting investment opportunity for investors who want to gain exposure to the rapidly growing AI industry. By carefully researching and analyzing the top Canadian AI companies, investors can make informed investment decisions that align with their financial goals and risk tolerance.
Bonus AI Stock Review: POET Technologies (PTK-X)

A subscriber asked for our take on POET
(PTK-X or POET-Q). POET is a smaller AI stock with a $171 million market cap, based in Toronto, and makes semis, the hottest sector in the market now. Its chips and platform, the POET Optical Interposer, serve data centres, telecommunications, the internet of things, car sensors, medical devices, and virtual reality (yes, those headsets). Most notably, in late April, POET launched the POET Starlight, a packaged light source solution for AI applications that the company plans to start production in late 2024 with partnering company, SPX.
The aim is to make Starlight 75% cheaper to produce than other packaged light source solutions. Orders started rolling in in early May from a Beijing company worth $3 million initially, but will total $30 million over three years (these figures in USD). The company expects more sales, because AI hardware like this is prized in China and POET faces few competitors, so the company enjoys a moat.
POET needs to raise more cash to be profitable. Fair and reasonable. On June 30, the company announced it would raise nearly $30 million by offering equity from time to time. Though they remain negative, net income and net cash flow have been improving in recent years. Overall, it boasts a good track record. Its sales to China are a fine start and offer hope for more in this key market. Of course, the current AI boom is a macro tailwind.
Basically, this is small-cap AI stock that carries a fair amount of risk, hadn't been profitable, but offers a product with tangible demand that will likely grow. The question is how fast? Investors will have to stomach ongoing equity issues and dilution, but the company's cash-raise plan is reasonable. Not a screaming buy, but a risky, patient one.
---
Trending Now