Top 17 Virtual Reality or Augmented Reality Tech Stocks
Posted On February 6, 2019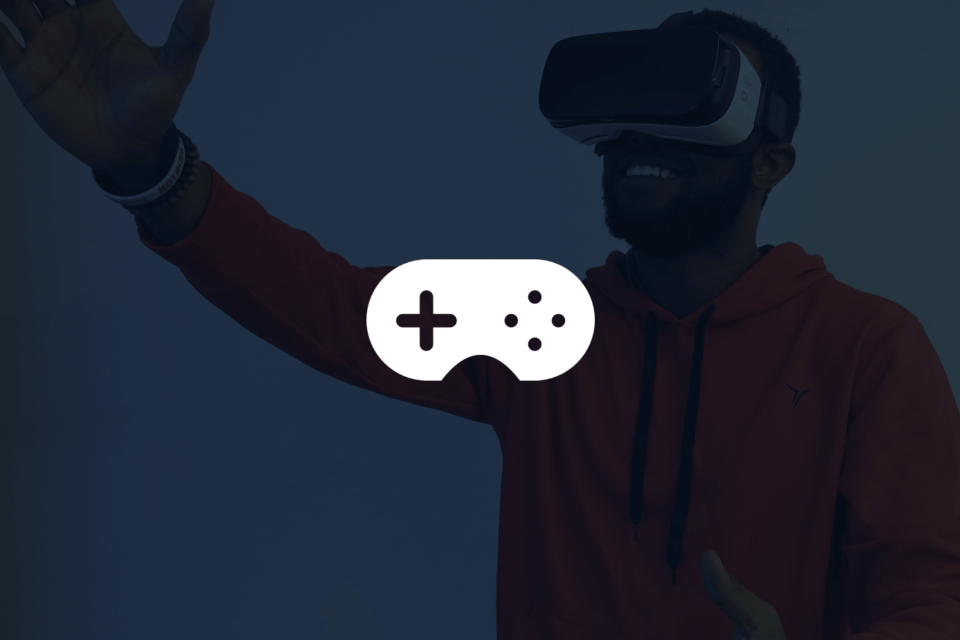 Virtual reality and augmented reality are the newest platform for entertainment, and even productivity. Apple recently announced a further investment in AR technology. This developing sector has enormous potential and a myriad of possible applications, and the market is sure to grow.
Here are the top technology companies working on artificial and augmented reality.
💻 Technology
Advanced Micro Devices (AMD-Q)
AMD is working on their Liquid VR technology that provides an ecosystem for companies to build on. Their technology allows for near-photorealistic imagery in real-time.
3D Systems (DDD-N)
Involved in VR – 3D Systems creates specialized simulators using VR headsets to train healthcare professionals. They're also a leader in 3D printing and scanning, which can be rendered in virtual reality.
Facebook (FB-Q)
Involved in AR – Facebook is working on their own augmented reality glasses. They've already registered some patents and recently expanded their Facebook Reality Lab to continue their work.
Alphabet Inc (C) (GOOG-Q)
Involved in VR and AR – Google is no stranger to VR, launching their first virtual reality viewer in 2013. They have started experimenting with mobile VR advertising format, and the company is rumoured to be building a new version of Glass. They also provide an augmented reality platform called ARCore.
GoPro Inc (GPRO-Q)
Involved in VR – GoPro launched their Fusion Camera, which allows creators to create 360-degree virtual-reality footage. They also made their VR player technology, Forge.js, open-source and free so people can create their own VR experiences and host them on a user's website.
Hewlett-Packard Co (HPQ-N)
Involved in VR – HP already has a Windows Mixed Reality Headset, which takes advantage of Windows software to play games, live stream and more.
Microsoft (MSFT-Q)
Involved in VR and AR – Microsoft's Hololense is a mixed reality headset, that allows you to see holographic images appear win the real world. Their headset can also connect to Xbox and provide an immersive gaming experience.
Nvidia Corp (NVDA-Q)
Involved in VR – Nvidia created the GeForce RTX GPUs to drive VR experiences. Their GPU allows for more immersive, and real-time graphics.
Nokia (NOK-N)
Involved in AR – Nokia cancelled their Ozo camera program, which captured 360-degree virtual reality footage. However, they are working on including more AR features in their cellphones.
Apple (AAPL-Q)
Involved in AR – Apple is working on their Augmented Reality headset, and may launch it as early as 2020. They are also heavily investing in augmented reality for iOS, working together with companies such as GE, Ikea, and American Airlines to bring AR into the day-to-day.
Nintendo Company Ltd. (7974-TYO)
Involved in VR – The Nintendo Switch is being rumoured to get a Virtual Reality headset. Although this is unconfirmed, the Switch console is said to attach to a headset to be used for games.
Himax Technologies (HIMX-Q)
Involved in VR and AR – Himax produces non-driver components for AR and VR as well as 3D-sensing devices. Their main revenue source is display driver ICs that are used in smartphones, tablets and monitors.
Sony Corp. ADR (SNE-N)
Involved in VR – Sony's VR headset is intimately linked with their PlayStation console, offering an immersive gaming experience. It allows users to watch movies, play games and listen to audio in virtual reality.
Synaptics Inc (SYNA-Q)
Involved in VR – Synaptics announced a new virtual reality display driver and bridge last summer. They are the leading developer of human interface solutions and are building the components of VR headsets.
Intel (INTC-Q)
Involved in VR and AR – Intel launched their Vaunt AR smart glasses last year. Although they shut down this project, it's almost certain that they are working on the next augmented reality and virtual reality project.
Micron Technology (MU-Q)
Involved in VR and AR – Micron produces graphics memory chips for AR and VR use. They bring solutions to he problems encountered with increased bandwidth requirements for advanced graphics.
Western Digital (WDC-Q)
Involved in VR and AR – Western Digital is developing solutions for higher resolution on VR and AR digital display and faster speeds for real time experiences. They're also creating a more lightweight, embedded data storage solution for virtual reality and augmented reality products.
---
Trending Now