Covid-19 Stock Recovery: Now?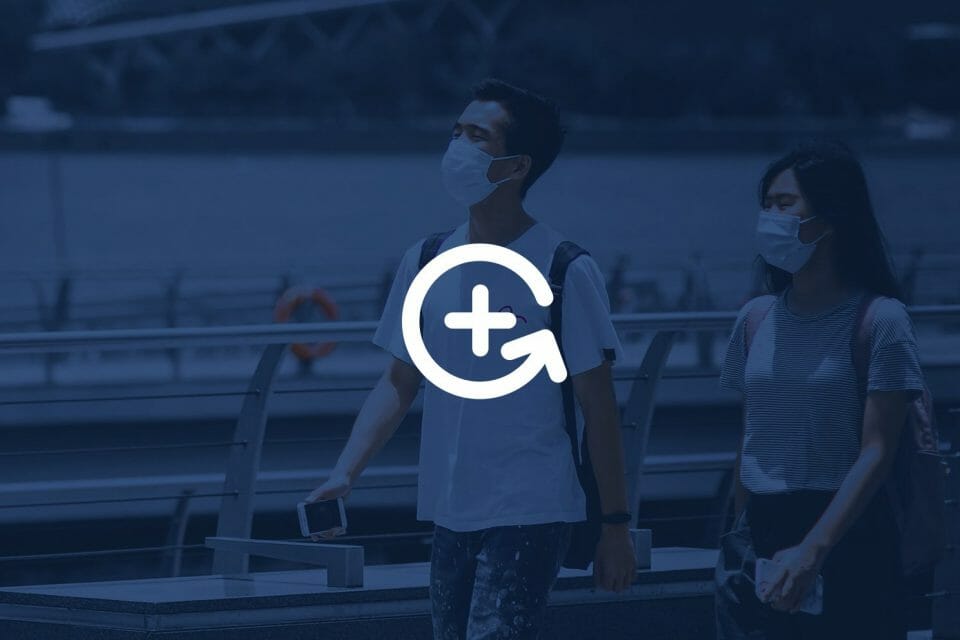 Heading into Easter, COVID-19 Stock Recovery and markets began the week enjoying a resurrection. On Monday, the Dow leapt 7.73% and the TSX spiked 5%, and in early Tuesday morning trading both indices were flying above 3%. That means the Dow has climbed 31% since the March 23 trough which officially makes this a rally.
Covid-19 Stock Recovery Source
The source of this optimism is the declining number of new COVID-19 cases in Europe, particularly hard-hit Italy, Spain and Germany. On Monday, Austria became the first EU country to announce it will loosen lockdown restrictions starting April 14 with some non-essential shops to re-open; more stores and services will open on May 1.
Meanwhile, face masks are now mandatory in that country, and restaurants, hotels and schools will remain closed until mid-May. A step behind, North America (and a few E.U. countries like Britain) are expected to hit peak cases this week then decline. Meanwhile, China's factories continue to come online, and the country reported better-than-expected PMI numbers last week, but growth will depend how fast its customers (i.e. the rest of the world) start buying again.
Oil War
Another factor at play is the Oil War.
OPEC (Saudi Arabia) and Russia were scheduled to meet (online) Monday, but that's been suddenly pushed to Thursday. Oil soared last week on hopes of a truce or deal, but will be volatile until Thursday.
As North America endures its darkest hour on empty streets and packed hospitals, investors are looking at the coming recovery when the lockdown ends and people return to work. The current rally offers signs of where investors are putting their money.
Canadian Tech


Lightspeed POS will benefit from businesses returning online and expected pent-up consumer demand, but it's an open question of which and how many busineses and how soon. LSPD has tumbled from its January 20 price of $45. Despite soaring from $13.67 at Friday's close to nearly $19 Tuesday morning, though still far from its 52-week high of $49.70. Lightspeed has more room to move up, and it's certainly more affordable for the average investor than, Shopify, which fell as low as $450 during this pandemic, but otherwise trades above $500. Analyst Greg Newman sees good long-term prospects in both stocks.
Restaurants Brands International

Restaurants have been savaged by this lockdown, but certain brands will endure. Fast food operations with robust take-out operations popped up Monday, including QSR, McDonald's and Chipotle. These chains will benefit from quick-service eating as opposed to formal sit-down dining which consumers could be slow to re-embrace.
The home of Timmy's, Restaurant Brands International is actually supported by one of its other brands, Popeye's. Horton's may be Canada's coffee chain, but its menu has gotten too complex for analysts like Brian Madden, and its unseemly battles with franchisees have tarnished this brand. That said, other brands under QSR, such as Burger King, were doing gangbusters before the pandemic and it's likely that customers will return post-lockdown for fast take-out service. No, this isn't nutritious fine dining, but it's food on the move. QSR was lagging the TSX until Tuesday morning, when it popped nearly 12%.
McDonalds

McDonald's also has this competitive advantage. In the past month, it's moved down 14%, broadly in line with the Dow and S&P (though the Nasdaq outperforms it by 3%). Micky D's has held its own. As David Fingold notes, MCD outperforms when investors turn defensive. Also McDonald's owns its real estate, another plus. And of course the branding doesn't hurt.
Chipotle

The same goes with Chipotle, if not more so. The Mexican food chain has outperformed all the major New York indices with room to spare in the past month. It has skyrocketed from $611 at Friday's close to clear $700 in early Tuesday trading.
A&W

For those seeking income, A&W Revenue Royalties Income Fund has been rangebound around $21-23 during most of this pandemic, but it does pay a 9% dividend (dividend suspended), at least for now. Belatedly, the stock price may bey catching up to its peers, popping 8% Tuesday morning. Brian Madden is confident that the stock will bounce back, given the chain's talent in expanding locations and introducing hit menu items like its wild cod filet and Beyond Meat burgers. Also, it royalty model doesn't saddle A&W with huge capital costs.
---
Trending Now