3 Epic Video Game Stocks to Play!
Posted On December 1, 2020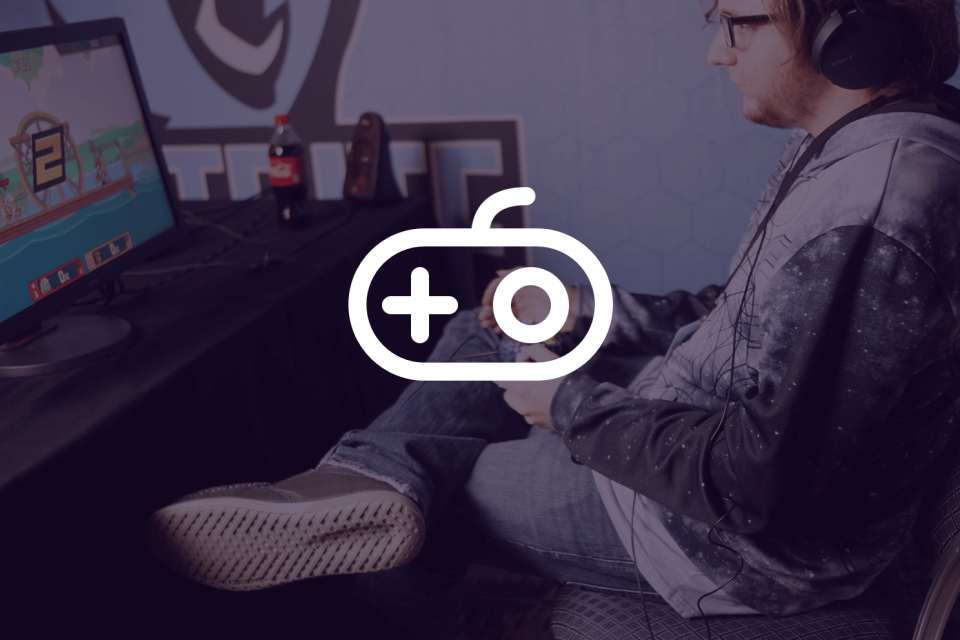 Though vaccines are on the way, lockdowns will endure this winter. In terms of investing, this means streaming, cloud computing and e-commerce stocks will continue their record-breaking runs, but let's not forget video game stocks.
Video Game Stocks
The pandemic has created a boom in game sales and usage. In the April lockdown, game sales soared YOY by 73% and an astonishing 163% for hardware. Through August, game sales were up at least 25% YOY, though hardware suffered a dip in June and July because manufacturers like Nintendo couldn't pump out enough Nintendo Switch consoles. Then, November was unleashing strong tailwinds. Holiday sales, such as Black Friday, were an obvious plus, but the other cataylst were the launches of next-generation consoles Sony's PlayStation 5 and Microsoft's Xbox Series 5.
Demand is huge; the PS5 sold out back in September and likely flew off shelves during Black Friday sales. Given all this momentum, analysts predict higher revenues for the big gaming companies for 2021. However, it's possible that the industry will pull back or stall come spring as more people get vaccinated and wish to stop hibernating in front of their computer screens, handhelds and TV's. For the next few months though, these video game stocks look like safe bets:

Activision Blizzard (ATVI-Q)
ATVI is America's top seller of games, thriving because of its Call of Duty and Candy Crush franchises which continue to dominate the market. In their third quarter, Call of Duty: Modern Warfare Warzone boasted three times more monthly average users than a year ago. Overall, the user base expanded 23% YOY in Q3 as other popular games Overwatch and World of Warcraft also attracted players and boosted the bottom line.
Their recent Q3 reported adjusted EPS of 78 cents on revenue of $1.98 billion (all figures in the articles are in USD), beating the street's 65 cents on $1.7 billion. That marks the fourth-straight quarterly beat for ATVI stock, though the stock hasn't cracked $80 since that report. That spells a buying opportunity since analysts have a $96.44 price target on the stock, based on 9 strong buys, 11 buys and 11 holds. Also, the PE of 27.42x hasn't been this low since late-2019. On June 30, the PE was 37.57x. As of Cyber Monday's close of $79.48, ATVI stock is trading right at its 50- and 200-day moving averages. It pays a dividend of 0.52% at a low payout ratio of 14.39%. (It should be noted that video game stocks are not for income investors.) The profit margin is nearly 29%.
Looking ahead, ATVI stock forecasts growth in Mexico and Brazil through mobile devices. In China, 50 million players pre-registered to play Call of Duty Mobile in large-scale testing. Stockchase's own research division made ATVI stock a top pick after that Q3 report, and Bay Streeters like Barry Schwartz crown Activision "the Disney of video games." You're safe to enter the stock now as it's still a ways from its $87.73 52-week high and that price target, though Kim Bolton's strategy is to pick away in the low-$70s or high-$60s. Given the onoing tug-of-war between recovery stocks and lockdown stocks, Bolton's strategy is entirely plausible. (Disclosure: I own shares of ATVI.)

Electronic Arts (EA-Q)
The Beatles and the Stones of video games are Activision and Electronic Arts. EA ranks second in American video game revenues, and is considered the leader in sports games. Madden NFL and FIFA are two big sellers. Madden NFL 21 and UFC 4 were best-sellers in August, but reviews for FIFA 2021 have been tepid.As mentioned, the new Sony and Microsoft consoles should be a tailwind, pushing EA to enter a new game cycle.
Like ATVI, EA stock has beaten its last four quarters, pays a small but reliable dividend of 0.56% and trades at a PE of 27.47x. However, unlike its main rival, EA stock's PE has doubled in the past year and is at its highest level so far this year. Not a good trend. EA stock remains profitable at 23.5%, though lower than ATVI's.
Also like ATVI, EA's managing is betting on mobile gaming to grow the company. CFO Blake Jorgenson said that the company is "increasing the number of mobile titles we have in development." Meanwhile, mobile games enjoyed a rise of 32% in bookings in Q1. Meanwhile, franchises like Madden saw a 140% spike in players YOY in fiscal Q1.
Analysts are also optimistic with 8 of them urging a strong buy, 14 a buy and 5 a hold at a price target of $148.64, or $24 higher. That price target is a dollar above EA stock's 52-week high. Again, you can enter this stock now, though given volatility there's a decent chance this could pull back below $120.

Corsair Gaming (CRSR-Q)
I would be remiss in omitting this recent IPO. Corsair makes high-end gaming hardware and accessories, including headsets, mice and keyboards. If you wonder who would spend money on a fancy game controller, consider that Corsair's revenues grew to $1.3 billion in the year leading up June 30, 2020.
Though Corsair stock had a so-so debut in late-September at an initial stock price of $15, it has since topped $51. Beware: like many tech IPO's this fall, Corsair stock suffers manic-depressive swings, like Black Friday when it plunged 9.42%, while Activision rallied 2.13%. Unlike many tech IPO's, Corsair is already profitable. Also, its first reporter quarter saw a slam-dunk: an EPS of 52 cents blowing past the street's 26%. The average price targer at $31.56 and the two analysts who follow Corsair stock rank it an outperform.
Corsair stock has rallied—along with the market—since the U.S election and the first vaccine news, so I'd suggest a partial speculative buy in the low-$30s.
---
Trending Now