2 Booming EV Stocks to Ride
Posted On November 24, 2020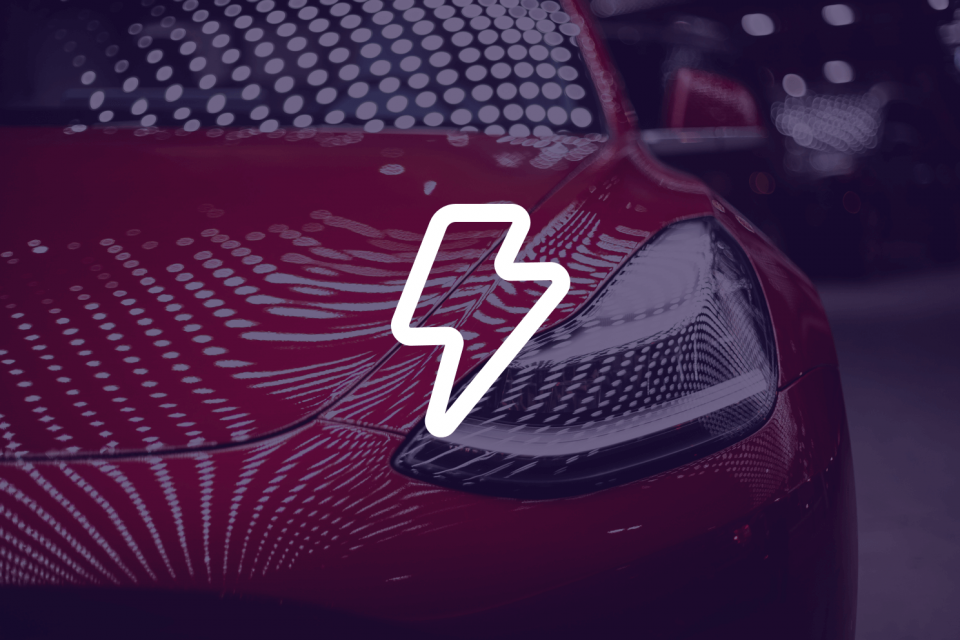 EV Stocks
On Monday, more good news from the vaccine front pushed recovery stocks (i.e. travel, oil, banks) higher, though tech stocks managed to limit losses to 1-2% or stay flat. The tech stocks, of course, have been the stay-at-home Covid trade. Names like Zoom Video, Netflix, Tesla and Shopify have soared into space. It's unrealistic for these names to continue to leap at these rates and their valuations have shot up. Dump them? Maybe not, but if the herd is now stampeding towards e-cars and we're not talking Tesla. EV stocks are the latest dance craze on Bay and Wall streets, so we're gonna take a look under the hood:

NIO Limited (NIO-N)
Backstory: Driving the e-car boom is China. Chinese cities are among the most polluted in the planet and gas-burning cars choking streets is the main culprit. The autocratic government there sees the writing on the wall, so Beijing has encouraged the launch of its domestic production in e-cars. Another push comes from Tesla itself, which opened a factory in the People's Republic last year. Not only will Chinese EV companies sell to their domestic market, but they will penetrate the overseas market over the next five years "aggressively," projects UBS analysts. Sales of e-cars in China hit a new record in September, and by now every investor has heard of Nio, dubbed "the Tesla of China."
And that's the problem. There's a fever to buy NIO stock, so strong that the stock has doubled in the last 30 days to $54 (as of Nov. 23). A year ago, NIO stock was trading at $2.26. As expected, its EPS is $-1.11 while its P/E is orbiting Mars. It's no longer surprising to see NIO stock leap 9% in a given day, like it did on Nov. 23, and it will probably continue to soar…but for how long?
NIO stock isn't benefitting solely on hype. Its recent earnings saw revenues beating analyst forecasts by 3.7% at CN¥4.5b. Revenues also impressed and, as a consequence, statutory loses came in at only CN¥0.98 per share, or 3.7% lower what analysts had expected. The good news has encouraged the 14 analysts tracking the stock to predict NIO revenues of CN¥28.7b for 2021. That amounts to a 130% increase on sales over the past 12 months. Before the earnings report, analysts were modelling revenues of an average of CN¥26.6b.
However, do these increased targets justify the share price hike? Day traders with strong stomachs can dive in right now and probably make a few bucks, but a parabolic stock like this risks plumetting. NIO stock is a worthy stock whose sales will grow in the future, but where to enter?
I honestly don't know what level to enter, but a sudden plunge could come from outside NIO or stock markets altogether. Consider what happened to Alibaba and other Chinese tech giants earlier this month when Beijing drafted anti-monopoly guidelines that targeted these companies. Sure, Washington has set its sights on American tech giants like Facebook and Amazon, but it also took the feds a full decade to break up Microsoft's monopoly. The law moves swiftly in China where the government holds all the cards.
Whevever you enter NIO stock, buying in tranches would be wise.

NXP Semiconductors (NXPI-Q)
I prefer looking at companies that would benefit from these EV companies, whether it's NIO or Tesla. NXP is one such EV stock. This Dutch chipmaker has had a good month so far. It announced a deal whereby it supplies Amazon's cloud computing business, Amazon Web Services (AWS) a new chipto help the next generation of connected e-cars communicate with Amazon's data centres seamlessly. The news followed a positive Q3 report where earnings beat the street, though revenues missed.
NXP's biggest business, cars at 43% of company net sales, enjoyed an increase of 43% sequentially, but slipped 8% YOY. However, NXP offered upbeat guidance of $2.45 billion in revenues for Q4, up 6% YOY. Like anything in e-cars, NXP has run up in the last month, so this is one to buy on a 5-10% pullback. NXP made new highs on Monday this week at $155 which is close to its median price target of $160, based on 25 analysts. Of those 25, 17 signal a buy, 2 to outperform, 7 hold and 1 underperform. The stock pays a modest 0.99% dividend and trades at a PE of 26.88x and forward PE of 14.31x.
Consider NXP a safer ride than the NIO rollercoaster.
---
Trending Now