5G Stocks Are Coming — Are You Ready?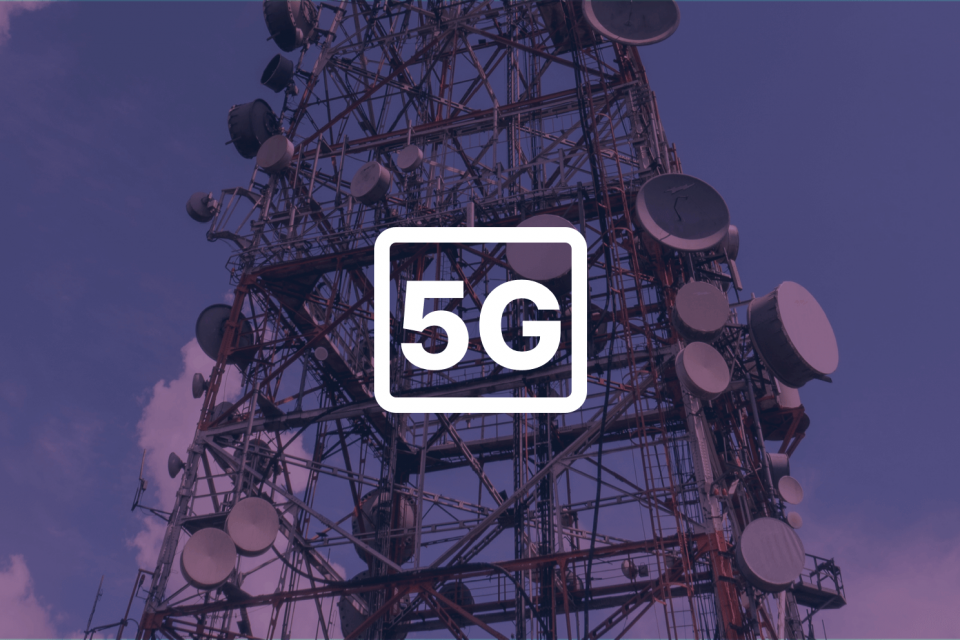 Remember 5G Stocks?
Before Covid, the tech rally, EV's, Reddit shorting and Bitcoin's comeback, 5G stocks dominated market talk as The Next Big Thing. This uber-fast wireless network is supposed to spark the next supercycle and unleash the biggest upgrade of smartphones ever. It's no secret that countries and companies have been building 5G networks which will result in download speeds increasing, really increasing, for example from 58.4 Mbps to 183.7 Mbps in Canada.
The last network upgrade happened during the 2009-2013 supercycle, which drove Apple iPhone sales and helped establish the iPhone App store. Expect a new wave of apps and services when 5G arrives.
This year will see more American cities offer the first generation of 5G networks as telecoms offer the service by the end of 2021. In Canada, the June 15 spectrum auction is expected to kick off the rollout of 5G. In other words, 5G is coming, and 2021 is the year it accelerates. The surge in smartphone sales could begin by year's end or early next. By then, economies are expected to widely reopen and unleash pent-up consumer demand.
If you haven't already, now's the time to seriously look at investing in this radical, new network.

No surprise. Apple unveiled the iPhone 12 last October as its first model to support 5G and the company is widely considered the prime 5G stock. Now, it's a matter of infrastructure catching up to the phone.
I recently recommended the stock, so I won't repeat myself, though will summarize. Apple has a fervantly loyal consumer base. The revenues of Apple services are growing. The Chinese market remains strong. Warren Buffett owns a lot of shares. The company is expanding into EV's.
AAPL stock has pulled back 17% since its January peak, which makes it a buying opportunity. However, one metric that detractors points out is APPL stock's PE which currently stands at 33x. That's still historically high, though not as lofty as 40x at the end of 2020, is lower than Microsoft's 34.5x and below Adobe's 40.5x. (It's nothing compared to its fellow FAANGers). In other words, Apple is a buy and long-term hold.

Verizon Communications (VZ-N),BCE Inc. (BCE-T) and Telus Corp (T-T)
Wwhich telco? Canadian or American or both? Cash-rich Verizon is poised to benefit more than its American peers. Verizon is already offering 5G, boasts a healthy balance sheet and pays a 4.5% dividend yield backed by a low 58% payout ratio. The company is investing its robust cash flow in 5G. Last month, it was the highest bidder for 5G wireless spectrum at over US$45 billion (vs. AT&T's US$23.4 billion and T-Mobile's US$9.3 billion).
However, Canadian investors will pay a tax hit on American Verizon. To avoid the taxman, consider BCE stock or Telus who are competing to establish 5G coverage across Canada. BCE is winning, with 5G networks operating in the major cities of Toronto, Montreal, Calgary and Vancouver. The Covid lockdowns have accelerated BCE's 5G reached into small towns and rural areas. Meanwhile, Telus' 5G is operating in these same cities and the company is also making a push into towns and rural areas.
However, the biggest telecom, BCE, remains ahead of the pack. BCE stock trades at a 20.2x PE and pays a 6.2% dividend yield. It's currently changing hands about $4 off its $60.14 high. Telus's PE is 28x and it pays a 4.68% divvy. Telus is trading just a dollar shy of its $27.54 high.
Of course, the Canadian telcos enjoy an oligopoly, so they're protected from external threat. BCE is widely regarded as a safe blue chip along the lines of Royal Bank, while Telus is considered safe as well. However, BCE has staked a larger claim on 5G, so growth potential from the new network is wider at Bell. Pick Bell over Telus.

American Tower (AMT-N) and Crown Castle International (CCI-N)
These companies lease broadcast towers to the likes of AT&T and Verizon and will benefit huge from the 5G wave. They're REITs that enjoy limited competion in this space.
AMT is a growth-by-acquisition story; it recently made a big purchase in Spain, for instance. However, the big knock against both AMT and Crown are their PE's: American Tower trades at 57x and CCI Stock at 68x. AMT pays a 2.3% dividend, and CCI 3.35%.
However, Crown Castle gets the edge for its recent deal to support Verizon's 5G deployment across the States where Verizon leases 15,000 new small cells from CCI for four years. CCI currently has 40,000 cell towers in the U.S. and this deal makes it clear that the company aims to cash in on 5G by partnering with American's leading telco in 5G.
(Disclosure: I own shares of Apple.)
---
Trending Now