3 Enticing TSX Stocks: Banks, REITs and Tech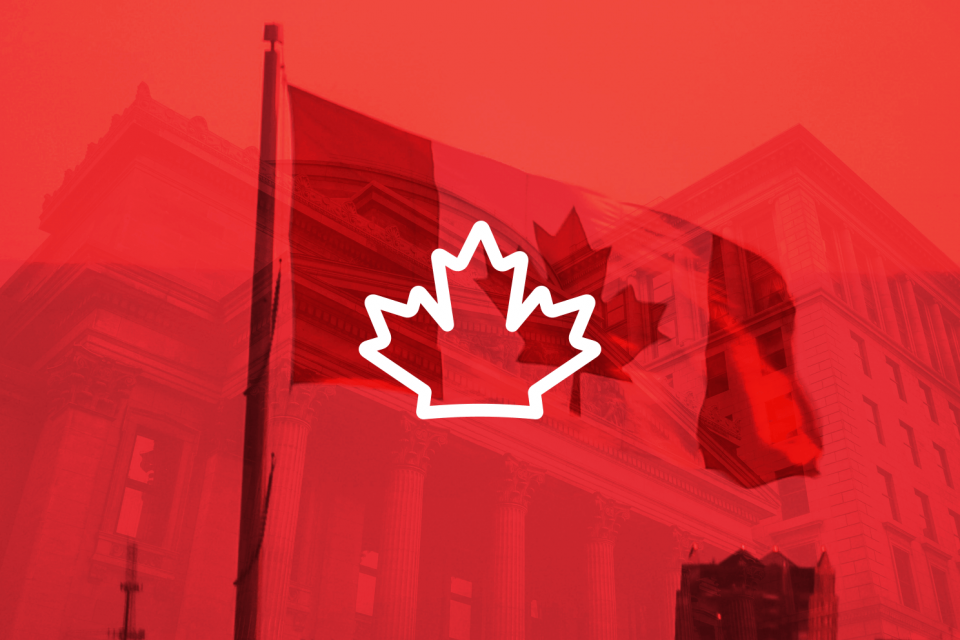 TSX Stocks
After a terribly slow start, Canada's vaccination campaign is finally accelerating as key centres such as Toronto pass the 50% mark (first and second jabs) and Quebec begins to lift restrictions. The road ahead remains rocky, but it is clearer as the reopening lies in sight. Despite this lag compared to America,TSX stocks are still breaking new highs because of the commodities trade in oil, lumber and minerals. A reopening can only lift other sectors and drive TSX stocks further, making 20,000 a realistic goal by year's end. Here are some ideas on how to ride the Canadian wave:

Canadian bank season begins this week; CIBC reports Thursday. As a group enjoying an oligopoly, the banks continue to to be shielded from true competition and so will remain safe bets for investors. This safety includes CIBC's 4.31% dividend. As the recovery accelerates, the banks will be able to raise their divvies and buyback shares, which they have been forbidden from during this pandemic. However, this has benefitted the banks. They now hold a lot of capital, and will rally further when interest rates eventually rise, though when that happens remains anyone's guess.
All these are tailwinds which have already driven up TSX stocks in banking. In fact, the banks are making up for a flat 2020 with a vengeance. CM stock has climbed nearly 17% year-to-date, even beating the traditional sector leader, Royal Bank, which has gained less than 13%. CM stock still trades cheaper than other TSX stock peers, though the gap has narrowed. CM stock's PE now stands at 14.8x while RY's is 15.3x. However, TD trades at 13.4x. Any of the big banks is a buy. However, one knock against CIBC is its weak presence in the U.S. CIBC is overlooked like the middle child in a family as investors focus on Royal and TD, but historically the underperforming bank stock one year tends to outperform the next, so 2021 could be CIBC's year.
CM stock currently enjoys 10 buy signals and two holds at a price target of $137.50 or 1.59% upside. True, that isn't much, but last week the targets suddenly climbed to $160 and $156. Consider CM stock a safe, long-term hold and a keeper for income investors.

CAP REIT and Killam attract more attention within Canadian residential REITs, but Boardwalk deserves attention among these TSX stocks. It's unfairly tainted for holding multi-family communities in Alberta (as well as Saskatchewan, Ontario and Quebec), where the economy has struggled during the oil collapse. However, what's driving the TSX stocks so far in 2021? Oil. Though nobody expects $100 oil anytime soon, the price of WCS has jumped from $34/barrel to $50-53 year-to-date.
Two weeks ago, Boardwalk reported that its occupancy rate was weathering Covid lockdowns. April 2021 occupancy clocked in at 95.7% and was 100 basis points higher than February 2021. Meanwhile, rental collections are on par with pre-Covid numbers. FFO, funds from operations, climbed 4.8% during the first three months of this year.
The street is encouraged. In the past week, three analysts including those at BMO and RBC, have raised their price targets on Boardwalk. The average PT for BEI.UN stock now stands at $43.50, offering 16.5% upside, based on five buys buys and three holds. The summer driving season, the economic reopening across Canada, and the return of commuting bode well for the Albertan oil economy and the other economies where Boardwalk operates. Though BEI.UN stock has rallied 37% this year already, there should be further upside, and investors can collect the 2.65% dividend in the meantime.

The speculative buy this week is Lightspeed POS. Investors know this Montreal e-commerce platform for small/medium-sized businesses, and they know the trade can be choppy. In the past month, LSPD stock soared to $87.88 and plunged to $67.60. Last Friday, shares jumped over 6% to nearly $85. Savvy invetors would have swooped in during the two dips this month, when LSPD stock fell below $70. The last time it did that was March 8.
Last week, Lightspeed announced an earnings surprise of 64%. Its quarterly loss was 9 cents per share compared to the expected 25-cent loss. LSPD stock is definitely one to play the dips when the markets dump tech stocks to buy reopening TSX stocks. However, LSPD is a reopening play, too, since many of its clients are restaurants. Like travel companies, restaurants will see a strong snapback of customers, starting with outdoor patio service this summer and indoor dining likely by autumn.
Lightspeed pays no dividend, and trades at a sky-high PE, so it's not for the feint of heart, but nimble traders can make hay of it while long-term investors can snap this up on pullbacks. The street targets $114.21 or 34% upside, based on nine buys and one hold. Another consideration: LSPD stock is a lot more affordable to retail investors than Shopify.
---
Trending Now