3 Oversold Stocks to Take Advantage of
Posted On November 15, 2022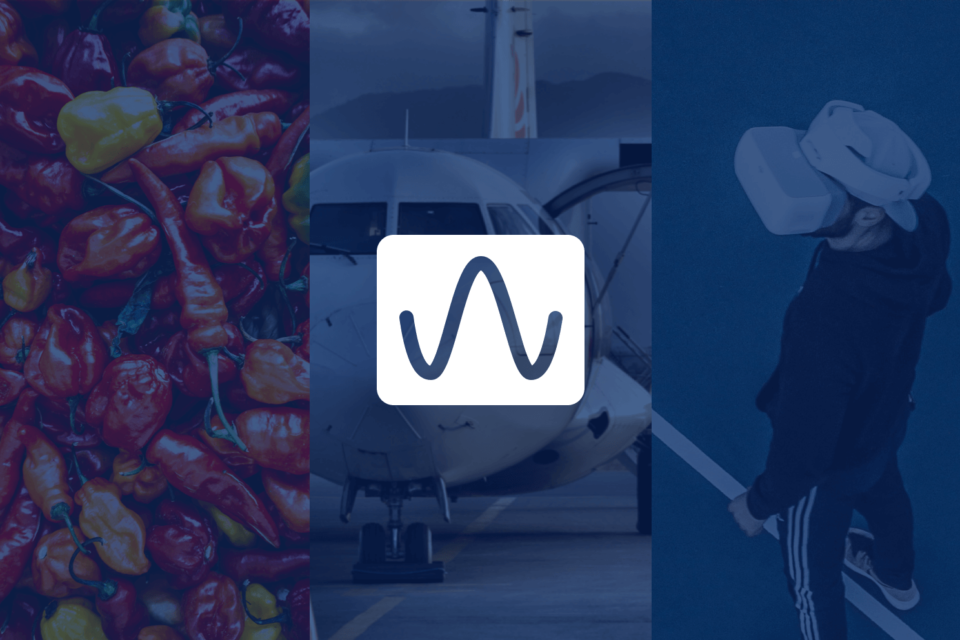 This week presents a mixed bag of oversold stocks, ranging from fast food to (egads) tech. Headwinds remain, of course, inflation which drives up material and labour costs for stocks, but the good news is that inflation is easing, which may lead to central banks slowing down their interest rate hikes. Another tailwind is that some stocks (I'm looking at you, Meta) are oversold. These names deserve to be down, but this far? The pendulum has swung the other way, and it's time that investors ride that momentum upward with these oversold stocks.

Fast food has endured a challenging year of rising material and labour costs, but it's also enjoyed loyal customers and benefited from soaring inflation which has deterred those customers from patronizing pricier restos. Like every chain, Chipotle
hiked their menu prices. Chipotle had to pass on costs for beef, tortillas, dairy and avocados onto their customers. In August alone, menu prices jumped 4%. However, same-store sales in their latest quarter popped 7%.
Since I recommended it in mid-August, CMG shares have endured a choppy ride, but since its report a week ago, shares have sharply turned upward pointing to it being an oversold stock at the time. CMG stock reported that revenue was up 13.7% YOY. In-store sales were up 22.1%, better than the company's overall growth. Digital sales accounted for 37.2% of revenues in the last quarter. Another positive is that Chipotle's rewards program now boasts 30 million members after only 3.5 years. More good news, the price of avocados has declined and overall U.S. inflation continues to tick down as seen in recent consumer and producer numbers. If food costs continue to ease, margins should improve.
Its 51x PE may gave some pause, but CMG stock currently enjoys strong price momentum. Perhaps long-term investors are squeamish, but traders should give this one a look.

This Canadian flyer posted its latest quarter before Remembrance Day, and shares soared 9.19% on Nov. 14 alone. For months leading up that report, the prevailing sentiment was so negative on CHR.
Bears said that airlines are cyclical, that we're heading into a recession, that Air Canada isn't doing so well, so why should Chorus?
That changed with Chorus' Q3. EPS was $0.15, beating the street's $0.14 target and breaking a losing streak of two previous quarters. Revenue for the quarter came in at $421.3 million, soaring 54% from a year ago. Net income of $13.1 million was a far cry from the $14.1 million loss also a year ago. Meanwhile, the profit margin of 3.1% was certainly better than the net loss of 3Q-2021. Of course, fall 2021 was a different time in a different world. The numbers had to be better this time around, but they were better than the street expected.
Bay Street is giving CHR stock the benefit of the doubt with six buys and no holds or sells. The $4.60 price target is a far cry from Nov. 14's close of $3.09, so the street is aiming high. Will they be right? Consider this a partial buy and watch CHR stock before making the next move. Chrous pays no dividend.

Shareholders of the company formerly known as Facebook
have been treated for post-traumatic stress syndrome since the company's recent  earnings report and weak guidance. Before that, Meta was dogged by the challenge of TikTok and changes in Apple's privacy settings. Meanwhile, CEO Mark Zuckerberg was pouring A Lot of Money into the metaverse. Capital investments are normal and healthy for a company, but only if they yield results. Where is this metaverse? Investors have run out of patience with Meta and the company's quarterly report triggered a landslide of selling where the stock slid from $130 at the end of October below $90 in a week. So, dump Meta, right?
Not so fast. Just when all hope seemed to be lost, Zuck on Nov. 9 announced mass layoffs, about 13% of its staff amounting to more than 11,000 employees. That of course is terrible news, but it does improve the financial health of the company. Shares have since bounced roughly 25%. $114 is still a long, long ways off from the 52-week high of $353, but the direction upward has been solid. Zuckerberg looked contrite and exhausted in the video announcing the cutbacks, prompting some to ask if he has found religion? Will Zuck reduce spending on the metaverse and its Reality Labs division—which lost over $9 billion (with a B) in the first three quarters of 2022—and return his energies to Facebook, Whatsapp and Instagram? I'd say he is starting to steer the ship in that direction, but it's too soon to tell how far he will enter those waters. Even if he does go deep, Meta still projects another revenue decline this current quarter, which would make it three straight negative quarters.
To be fair, that reported quarter was not a total disaster. Daily active users on Facebook clocked in at the expected 1.98 billion while monthly active users came in at 2.96 billion, slightly higher than the street's guess of 2.94 billion. In other words, there remains a massive user base that won't vanish overnight and will continue to be monetized.
Circling back to forecasts, Meta stock said revenue in Q4 will be $30-32.5 billion whereas the street expects $32.2 billion. The company faces a broad slowdown in online advertising spending as the economy could very well enter a recession, though many expect it to be short and shallow.
With the layoffs, Zuck is reducing costs, which jumped 19% year-over-year to $22.1 billion. This is what the street has been begging him all along. Now, all eyes are on him taking an ax to the metaverse. Any substantial slashing here will see Meta stock shares rise. Also, keep in mind that Meta is trading below 10x earnings which is even lower than a relatively safe bank like TD, which bears a 11.14x PE.
Yes, there are safer tech plays out there, but Meta has plunged so far so fast that it is very oversold. Enter this now to see a likely payoff down the road. If you already hold Meta, stay patient.
Disclosure: I own shares of Chorus Aviation and Meta.
---
Trending Now