Top Telecommunications Companies Preparing for 5G Rollout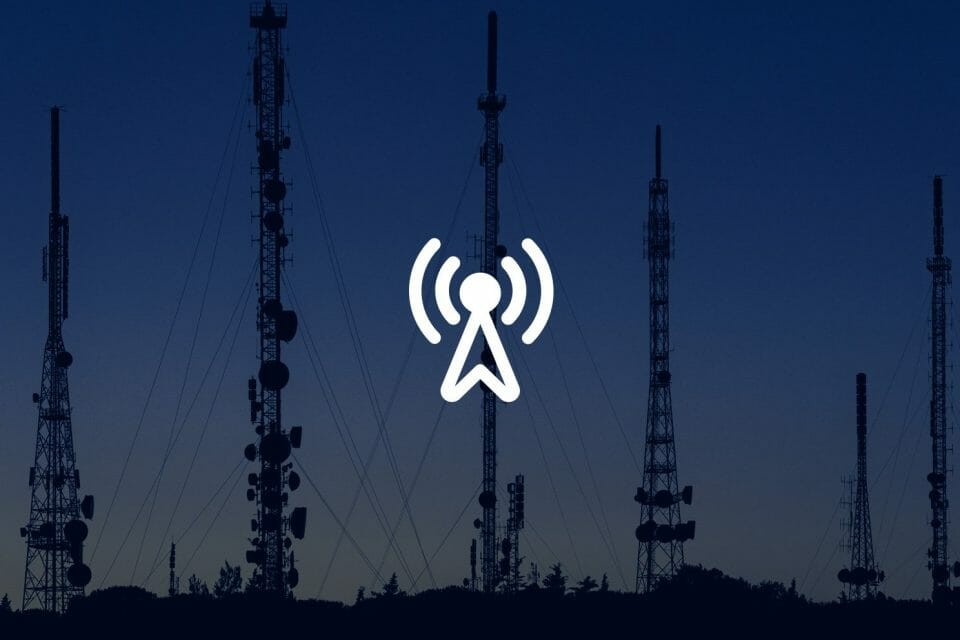 The telecommunications sector is composed of companies that provide communication through wired and wireless infrastructure. Some companies are considered both income and growth stocks, due to their strong performance, regulatory protection and good dividends.
The latest generation of cellular mobile communications, 5G, is rolling out, and these companies are preparing to offer high data rate, reduced latency, cost savings and energy saving. Innovations like this contribute to the growth and success of the industry.
Furthermore, telecommunications is considered a defensive stock, as the demand remains steady in times of economic stress and subscription plans give a stable source of revenue.
📱 Telecommunications
BCE Inc. (BCE-T)
The holding company for Bell Canada group. They're almost done their fibre to home that will give them more market share. BCE is the dominant player in this space and they pay a 5.5% dividends. They are well managed and are considered a good defensive stock that will weather a recession.
Telus Corp (T-T)
One of the three big Canadian telecom company. They beat subscriber growth and reduced churn in Q4. They've increased dividends by 7% and is projected to increase. They have invested in data and are increasing their free cash flow.
Shaw Communication (B) (SJR.B-T)
A Canadian telecommunications company that has extensive fibre optic network that provides telephone, internet, tv, and mobile services. They are expected to get get a good market share of 5G. They pay a 4% monthly yield.
Rogers Communications (B) (RCI.B-T)
A telecom leader that also owns media. They pay a good dividends that is expected to be increased. I has organic growth and some say the media assets are undervalued. They have the largest wireless network in Canada and is considered a defensive growth name.
Quebecor Inc (B) (QBR.B-T)
A Quebec based communications company that has seen earning growth of over 20%. The growth has been exponential and the company is managed well. Their main area served is limited to Quebec, and are investing in their network.
Telefonica S.A. (TEF-N)
An international telecommunications company based in Spain. Revenues rose in 2018, and they are expecting a 2% organic in revenue. They sold their mobile communications assets in some central American countries back in February.
AT&T (T-N)
One fo the oldest telecommunications company. They have consistently raised dividends for the past 30 years and own 1/3 of the wireless market share in the U.S. They are considered lower risk than their European counterpart.
AMERICA MOVIL, S.A.B. DE C.V. (AMX-N)
A Mexican telecommunications corporation that is the fourth largest mobile network operator. Their share price jumped following their acquisition of Nextel's Brazil operation giving them a strong position in Latin America.
Vodafone Group PLC (VOD-Q)
The United Kingdom's largest telecom company that offers voice, broadband and data services. Most of their business is in Europe. Due to them being a UK-based company, Brexit talks have negatively affected this stock. They are facing big capital expenditures with 5G but their dividends are considered safe.
Verizon Communications (VZ-N)
They are the largest telecommunications company in the U.S. and operates internationally. They pay an attractive dividends of 4.2% and their balance sheet looks good. 5G infrastructure will make it a good long term story.
T-Mobile US (TMUS-Q)
They recently launched their home internet pilot in the US for rural and underserved markets.. They are seeking a merger with Sprint on the grounds that wireless telecommunications and cable are coming together. If this goes through, it could see major upsides.
Sprint Nextel (S-N)
A U.S. telecommunications holding company. They just announced a merger with T-Mobile, and its consolidation is seen positively by experts. Sprint does not pay a dividend.
China Mobile Hong Kong (CHL-N)
A Chinese state-owned telecommunication company. They have grown their dividends reliably. There is still growth opportunity in China but it's still a mature business. They have a good balance sheet and is a good long-term investment.
---
Trending Now