Top Smart-Home Stocks to Buy in 2019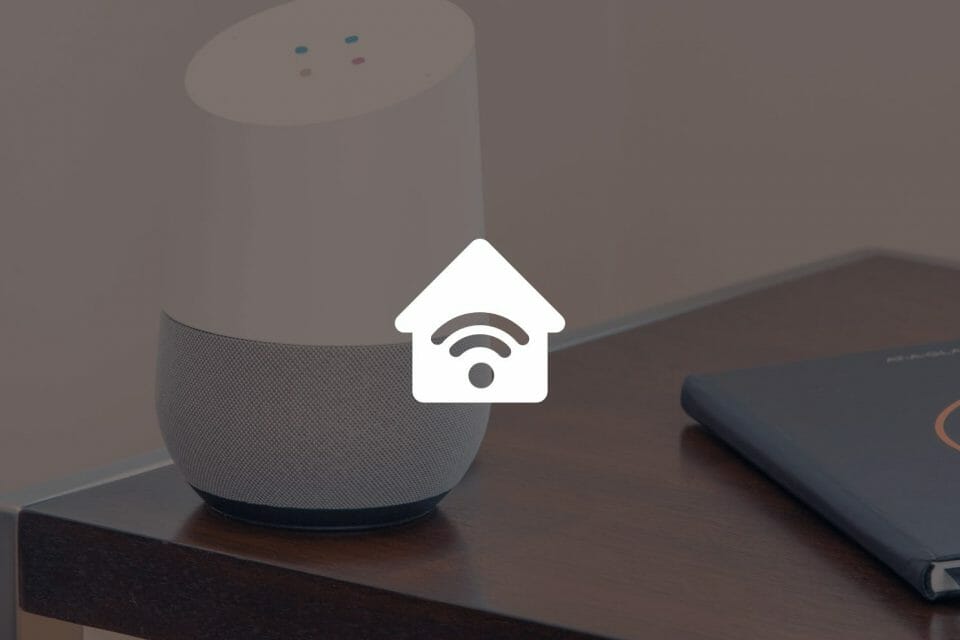 Smart homes and buildings are becoming increasingly popular with a projected market growth of 18% according to Acumen Researching and Consulting. The internet of things, and IFTTT (If this then that) has allowed for individuals to create systems that works together with minimal human intervention.
Automation and connected smart appliances have seen a huge rise in demand in recent years. Amazon recently acquired Eero and previously paid $1 billion to acquire Ring, a doorbell-camera startup. It had acquired Blink, a smart camera maker in 2017.
Google also invested heavily in the smart-home game a few years ago when it acquired Nest for 3.2 billion. Nest was quiet for a few years after its acquisition by Google but recently launched new temperature sensors, a video doorbell and an outdoor smart camera.
Smart lights, security, entertainment systems, and temperature control are the principle smart devices in demand. These products are surely to grow as we become more invested in energy-saving and healthy lifestyles.
Most of these smart devices work with voice assistants, but read carefully as not all are compatible, depending on your brand. Apple's Homekit is an example of a software framework that lets you use a smart device with Siri.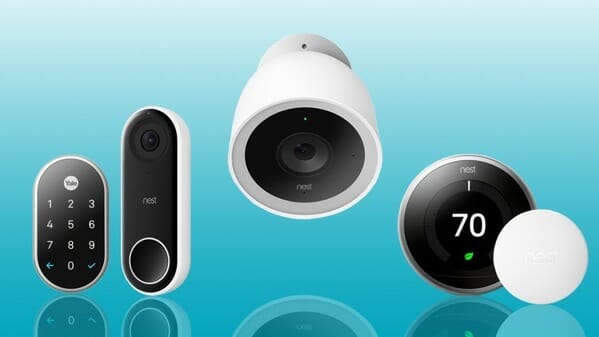 Nest smart-home products at B&H
Here are the top companies developing smart homes products…
💻 Technology
Microsoft (MSFT-Q)
Cortana, the voice assistant, can be used to control compatible smart devices. The IFTTT chains helps you automate actions.
Sony Corp. ADR (SNE-N)
They offer a suite of voice assistant enabled smart products that help automate the home. You can even control your Sony TV through Google Home.
Apple (AAPL-Q)
Homekit, along with the Home app, is the company's smart home system used as a platform for iOS user. The platform brings multiple devices together and coordinates their actions.
Amazon.com (AMZN-Q)
A leader in e-commerce and they sell smart home solutions that also works with their voice assistant, Alexa. They help you get what you need to turn your home smart, and a way to control everything.
Alphabet Inc. (A) (GOOGL-Q)
They acquired Nest and is a big player in connected home devices. Many devices connect through their Google Home platform.
Some stocks not on Stockchase are also worth mentioning : Alarm.com NASDAQ: ALRM, Control4 NASDAQ: CTRL and Sonos NASDAQ: SONO are among many smart-home stocks you should watch. Other companies are also involved and benefit from the home automation rise in demand even if they don't develop consumer products themselves, here are more smart-home related stocks :
Canon Inc. (CAJ-N)
Smart all-in-one printers are the mainstay of a smart-office. Canon offers multiple solutions for big and small sized companies and help automate the workplace.
Amdocs (DOX-Q)
A supplier of billing and back-office support for telecommunication and cable companies. They offer real-time intelligence capabilities for contextualized customer engagement.
Logitech International SA (LOGI-Q)
Harmony Hub takes all your devices and lets you control them with your smartphone. They are working on creating a universal controller.
Marvell Technology Group (MRVL-Q)
They produce storage, communications, and consumer semiconductors. Their digital semiconductors for consumer communications is used in smart home technology.
Silicon Laboratories Inc (SLAB-Q)
A semiconductor producer that is used widely in cell-phones and smart devices.
Intel (INTC-Q)
They create chips that power the smart home devices. They have good technical support, and could break out, but semiconductors have done poorly recently.
Qualcomm (QCOM-Q)
A strong player in the IoT space, offering connectivity and machine intelligence to smart home technology. They offer security and automation technology to consumers.
AT&T (T-N)
They're focusing on home security and automation systems to protect your home and family.
AMERICA MOVIL, S.A.B. DE C.V. (AMX-N)
They are working on 5G technology and are working to commercialise smart products to tap into the IoT universe.
Home Depot (HD-N)
You can get everything you need to connect your home. They've profited from the DIY boom and smart homes could be the next big thing.
Best Buy Company Inc (BBY-N)
A name synonymous with consumer technology. They offer a wide variety of smart homes devices, and smart home systems.
Office Depot (ODP-Q)
They offer a smart home and office installation service that installs and connects Google and Nest products to you building.
Audiovox Corp. (VOXX-Q)
A custom home automation and consumer electronics company. They are working on connecting residential and commercial properties.
Comcast Corp (CMCSA-Q)
Its Xfinity brand has driven their smart home products. They specialize in smart voice-drive TV experiences. They also have partnerships with home security and smart lock companies.
ABB Ltd. (ABB-N)
A Swedish-Swiss multinational that develops robotics, power, and automation technology. They are working on building smart grids. These grids are adaptive and responsive, and many current infrastructure needs replacing. These smart grids have a big potential when these infrastructures are redone.
Honeywell International (HON-N)
They have consumer smart home solutions, including thermostats, and security systems. It has a good management team and they have good branding.
General Electric (GE-N)
They have smart outlets and security systems. However, it's been beaten down a lot, and analysts are wary. They are not cash flow positive, and the business is trying to sell off assets trying to survive.
Johnson Controls (JCI-N)
An automotive batteries and electronics, and HVAC equipment producer. They also have their building automation system. The system helps keep occupants safe and productive.
Eaton Corp. (ETN-N)
Provides engineering equipment to different companies. They are a key player in the global human machine interface (HMI) race. HMI is a growing market especially due to the rising demand for lower expenses.
Ametek (AME-N)
They manufacture electronic instruments and electromechanical devices. They make monitors for many industries, including pharma and oil. A leader in highly engineered electrical connectors.
Anixter International (AXE-N)
A communications and security products company. They offer a full-line solutions. A leader in helping businesses and communities build reliable systems.
---
Trending Now