Top 14 Broadcasting Stocks That Could Still Outperform the Market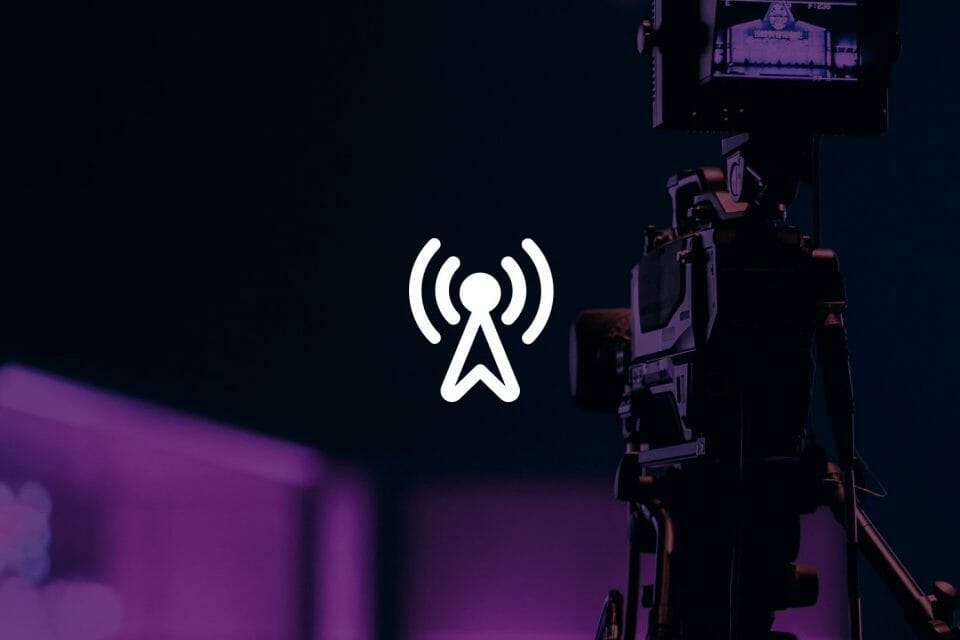 What's a broadcaster?
It used to be a TV network, plain and simple, but nowadays it's a telco or media giant with tentacles reaching into the internet, cell phones, cable TV and, increasingly, streaming services.
In Canada, the three telcos enjoy an oligopoly by charging some of the highest data and phone rates in the world, which pay shareholders safe dividends.
An expected interest rate will be another tailwind.
Across the border, Disney has entered the streaming business with Disney+ that may or may not take away business from Netflix. Meanwhile, more traditional broadcasters, such as ATN here (SAT-X) or Grupo Televisa (TV-N) in America and Mexico, serve niche markets.
Here's a list of the top broadcasting stocks:
🎦 Broadcasting
Canada Stocks
Evertz Technologies Ltd. (ET-T)
An overlooked Canadian success story, Evertz, upgrades broadcasting equipment across North America. They are the leader in this space, and are expanding their presence.
Corus Entertainment (B) (CJR.B-T)
It's no secret that Corus has been struggling, then last month Shaw sold its $548 million stake. Some say this now is a buying opportunity, while others stay on the sidelines.
Asian Television Network International (SAT-X)
Based in Markham, ATN broadcasts to the South Asian-Canadian community in languages including Hindi and Bengali. This demographic is large and wealthy, but ATN contends with piracy of South Asian content. That said, ATN is profitable and generates decent cash flow.
Telus has forecast its annual dividend growth rate of 7-10% for the next three years as its payout ratio declines. All this as the big three slash unlimited broadband rates in a battle to win customers.
Rogers Communications (B) (RCI.B-T)
Rogers shot the opening salvo in the current data-plan war among Canadian telcos. A Toronto Raptors' championship won't hurt Rogers' bottom line, but Rogers trails its peers in laying 5G fiber-optic to the home.
A dominant player in this space that's long enjoyed growth, but how much growth is left? At least the 5% dividend yield is safe, which is why many investors buy this stock.
It's enjoyed a superb run since 2015 and many analysts expect more growth to come, but their operations are limited to Quebec.
U.S. Stocks
The U.S. Justice Department originally challenged AT&T's takeover 12 months ago, but to the surprise of some eventually approved the deal. Now, the entertainment giant is even bigger as WarnerMedia. The company operates in film, TV, cable and publishing, including HBO and the Turner Broadcasting System.
The world's largest teleco, Comcast penetrates nearly half of all Amerian households. All eyes are on Comcast's $39 billion takeover of U.K. broadcaster, Sky.
Gray is a broadcaster based in Atlanta that operates in over 90 small- and mid-sized American markets. It continues to expand.
Echostar Communications (DISH-Q)
Based in Colorado, this direct-broadcast satellite player owns Dish Network. It doesn't pay a dividend, but the stock just came off its 52-week high.
One of the biggest announcements this spring was the long-awaited announcement of Disney+, a new streaming service that's expect to compete with Netflix. Or will it complement the streamer by reaching a younger audience? Regardless, this is definitely a stock to watch.
This Ottawa software company helps service providers launch next-generation video offerings. It's partnered with the likes of Netflix, Amazon and Google. Despite a good balance sheet, Espial's operations have been quiet lately.
Mexican Stock
A Mexican multimedia company, Grupo is the second-largest broadcaster in Hispanic America as well as the first of all the Spanish-speaking world. Much of its programming airs in the U.S.
---
Trending Now