4 More Alluring Gaming Stocks for the Win
Posted On December 8, 2020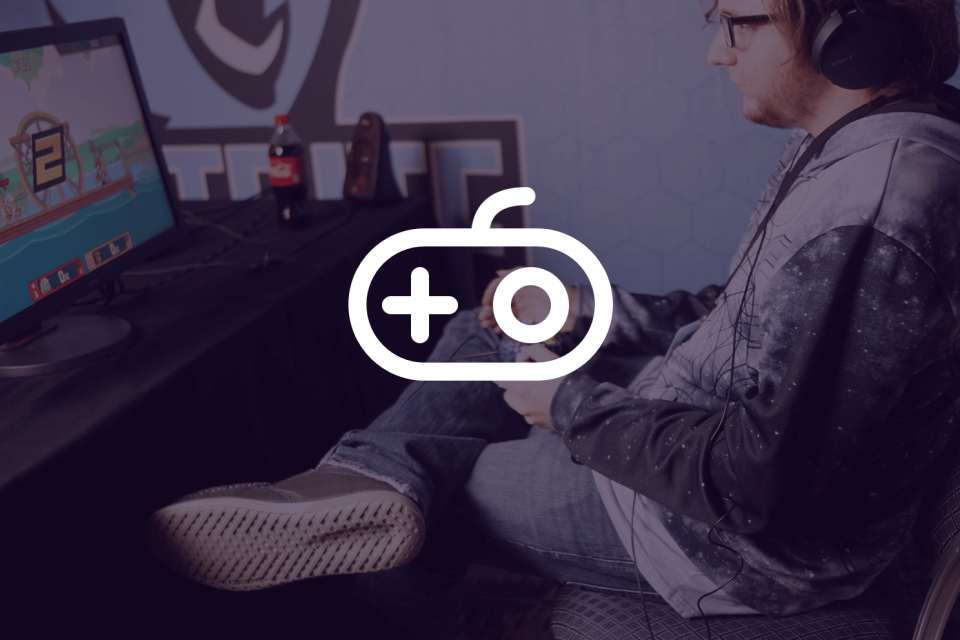 Gaming Stocks
We're extending last week's coverage of video games to look at a few more gaming stocks, but also at a couple of chipmakers, who are essential to the industry. Unfortunately, the rising number of Covid cases continues to drive these stay-at-home plays and will continue this winter. Many gaming stocks are approaching 52-week highs, but I expect a little more upside due to the current holiday shopping season and the upcoming releases of the PlayStation 5 and Xbox Series X/S. Actually, these demand for these new systems helped lead to a surprising 13% decline in console spending over the recent Black Friday weekend, usually a boom time for games. The upside is that gamers are snapping these units off the shelves, demonstrating that demand is rabid.

In fact, sales of the Nintendo Switch console soared 136% YOY in October, making the Switch the second-biggest seller in any October. Looking ahead, the company that gave the world Mario and Donkey Kong will release the Nintendo Switch 2 in early 2021. Specs and pricing are to come, but if the gaming blogs are any barometer, customer interest is high. For either console, there is a large, popular library of game titles to draw from.
This year, Nintendo has released 20 games that have sold over one million copies. New Horizons has sold more than 14 million to date, and Super Mario 3D over 5 million. The average Switch player owns seven games, which is where the profits lie. Note that given lockdowns, digital sales online have soared 139% YOY, which boosted profits 244% in the first half of this fiscal year. With stores closed, Nintendo has raised its forecasts in console sales from 19 to 24 million and operating profit by 50%.
Trading on the Nasdaq, NTDOY stock pays a 2.81% dividend yield and trades at a 17x PE, compared to 27x a year ago. Activision Blizzard pays only 0.51% and trades at nearly 24x. The Home of Mario does face competition from the PS 5 and the Xbox, but these are nothing new. As of this writing, NTDOY stock is trading $4 below its 52-week high, and it's reasonable to predict that it will break that level this winter. Game on.

Take-Two Interactive Softwar (TTWO-Q)
Next up is TTWO stock. Their games include the massive hit, Grand Theft Auto, NBA 2K and WWE 2K. In fiscal 2020 YOY, TTWO's revenue increased 16%. Their recurrent consumer spending, driven by online play, spiked 29%. Again, digital is key, given its wide margins. We can thank Covid lockdowns for that. TTWO's total revenues from digital deliveries leapt 41% and made up 77% of its topline for 2020. This led to net income climbing 21% to $404 million for the year.
So, things look rosy looking back. What about the future? Take-Two itself warns that its revenue will flatten and net income to decline 4%, although net bookings could increase 5-9%. Further, TTWO stock trades at a 44x PE, higher than its peers, and doesn't pay a divvy. As of this writing, the stock is making a 52-week high of $184, though the entire space is rallying too. This is just $7 shy of its price target. TTWO stock will likely reach that, but I don't see much upside here. That high PE gives me pause. If you own this already, take come profits. Otherwise, there are better gaming stocks to play.

Tencent Holdings Ltd (TCEHY-OTC)
This Chinese tech colossus does many things, including cloud computing, fintech and video games, which accounted for 34% of revenues in Q2. That may not sound like a lot, but consider that TenCent's market cap is 35 times larger than Take-Two's. Therefore, TenCent is the world's biggest publisher of video games, including Honor of Kingsand Peacekeeper Elite.
The company also owns large interests in Fortnite publisher, Epic Games, and varying interests in PUBG publisher Krafton, Activision Blizzard, and Ubisoft. Covid has driven Tencent's online gaming revenue, which soared 40% YOY last quarter as more users in China and abroad played games on their smartphones.
TenCent's other businesses have also been firing on all cylinders, and a major headwind—Trump's trade war—has now vanished. TCEHY stock pays only a 0.2% dividend and trades at a high 56x PE. Well, that's high by video game standards, but minute compared to Amazon's 92x. Then again, Microsoft—which owns a small interest in games—trades at 34x, and TenCent's own PE a year ago stood at 37.44x. TCEHY stock is trading less than US$6 below its 52-week high of $81.35.
However, the Chinese government's recent threat to break up China's tech giantscasts a shadow over TenCent. This and the recent run-up make TCEHY a stock to watch.

VanEck Vectors Video Gaming and eSports ETF (ESPO-Q)
Player four on this list is intended for ETF investors who want to play this sector, but can't decide on a single stock. Top holdings are (in this order): TenCent, NVIDIA, AMD, Sea Ltd. and Nintendo with Activision and Take-Two further down the list.
Be aware that the ESPO ETF pays only a 0.13% dividend and the MER charges 0.55%. Also consider that ESPO ETF is currently trading at all-time highs around $68. YTD, this ETF has popped 73%. Can it rise more? I think so, but it's moved $9 in the past month and may be running ahead of itself. Wait for a pullback.
---
Trending Now