3 Options to Profit from Falling Crude Oil
Posted On August 16, 2022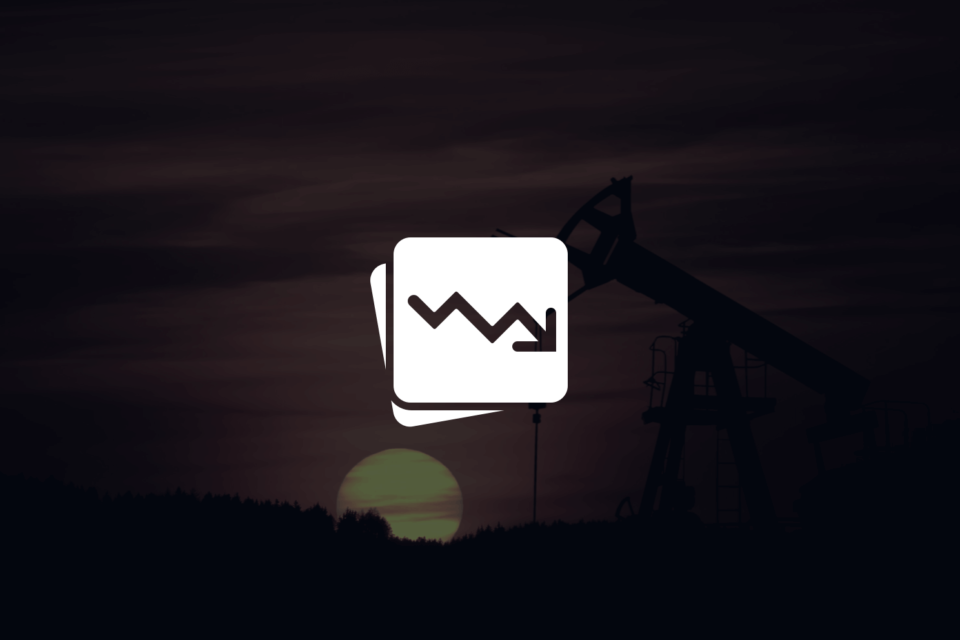 Data reflecting China's weakening economy on Monday this week added to the woes of crude oil. China's numbers were surprising, but the recent performance of crude oil is not. Commodities are notorious for price fluctuations, and as the law of physics and stock markets dictate: what goes up (quickly) must come down. After rising past $120 in March and June, WTI has been struggling below $90. However, investors can benefit from oil's weakness, and here are three ideas.

What consumers save at the pump they often spend on food. Darden
is based in Florida and operates several American restaurant chains, including the Olive Garden, Longhorn Steakhouse and Cheddar's Scratch Kitchen. These names are unfamiliar to Canadians. Restaurant Brands International would be the Canuck counterpart. (FYI: QSR-T did not make the list because of underperformance by its key brand, Tim Horton's.)
Based on its Q4 report of June 23, Darden enjoyed easy comps for the first half of this year, benefiting from the U.S. fully reopening: a 34% increase in same-store sales in fine dining, 12% for that quarter and 31% for the full fiscal 2022. Management tried to minimize a hike in menu prices by employing such measures as reducing its menu items. This tactic has resulted in profits in that quarter being $2.6 billion vs. $2.3 billion the previous year.
Looking forward, management's forecast is positive, but realistic. Earnings are expected to be $7.40-8.00 per share compared to $7.40 in fiscal 2022 as comparable-store sales should increase by 4-6%. The company will open up to 60 new restaurants, which doubles 2021's expansion rate. Also, Darden raised its dividend by 10%. DRI stock currently pays a robust 3.67%, based on a low 59% payout ratio. Darden trades at a 17.83x PE, just slightly higher than its 17x forward PE, but far below the 31.6x industry average.
Caveats start with rising supply and labour costs, as well as a sharp slowdown if a recession hits. However, the latest macro consumer and production numbers show that inflation is starting to decline, though the case for a recession has been weakening. In other words, Darden is still on the menu.

This chain of Mexican grill restaurants shares many of the same tailwinds and challenges as Darden. It also boasts a better earnings record than, say, Domino's, which has missed three of its last four quarters. Chipotle
keeps beating the street's expectations. Why? Strong digital sales, more locations opening, and rising menu prices. In Q2, restaurant sales rose 10.1% year-over-year. In the first two quarters of 2022, the company opened 93 locations. Meanwhile, the Chipotlanes have thrived since they were introduced in 2019. These are drive-thru lanes where customers pick up orders in their cars, but the difference here is that these customers pre-ordered from the mobile app. Of those 93 new locations, 74 will offer a Chipotlane. Long-term, the company wants more than 80% of all its restaurants to offer the digital drive-thru. Also looking into the future, Chipotle began testing Chippy, a kitchen assistant robot, at one California location in order to make tortilla chips.
So, Chioptle is executing well and planning for the future. That's not to say that there is smooth sailing ahead. As noted, food and worker costs keep rising, but we are starting to see such costs plateau and this trend could extend into the autumn. Again, keep an eye on crude oil prices. The street has 20 buys and four holds on CMG stock, but a price target that's only 6.37% higher, at $1,769.76. Look for pullbacks.

This has been an unpredictable, disappointing stock. During the pandemic and the e-commerce boom, FedEx
shares more than doubled from around $106 to about $315 in May 2021. Meanwhile, its main competitor, UPS, has outpaced them, climbing almost 27.8% compared to FedEx's11.9% in the past two years. Blame lousy management.
The executive board has since been shuffled, thanks to activist investor, D.E. Shaw & Co.  Meanwhile, a new CEO, Raj Subramaniam, has seized the steering wheel. In mid-June, Subramaniam announced a 53% leap in the stock's dividend to $1.15 a share, way beyond what the street was expecting. Macro conditions remain favourable; e-commerce hasn't faded with the end of lockdowns and deliveries remain a strong business. Sure, supply chain problems, rising fuel costs and labour shortages are still yellow flags, but as noted these issues are starting to ease.
Lately, the street has changed its tune on FedEx and has pushed shares up more than 15% over the past month vs. 8.7% for UPS. This isn't a knock against UPS. Rather, it's a sign that FDX stock is snapping out of its slump and finally has momentum on its side. FedEx trades at 16.2x earnings, in-line with the industry, while it's dividend is 1.97% backed by a safe 20.76% payout ratio. There are 16 buys and five holds with a price target of $292.05, or 26.6% upside.
(Disclosure: I own shares of FedEx.)
---
Trending Now