3 Momentum Stocks to Switch Out
Posted On November 22, 2022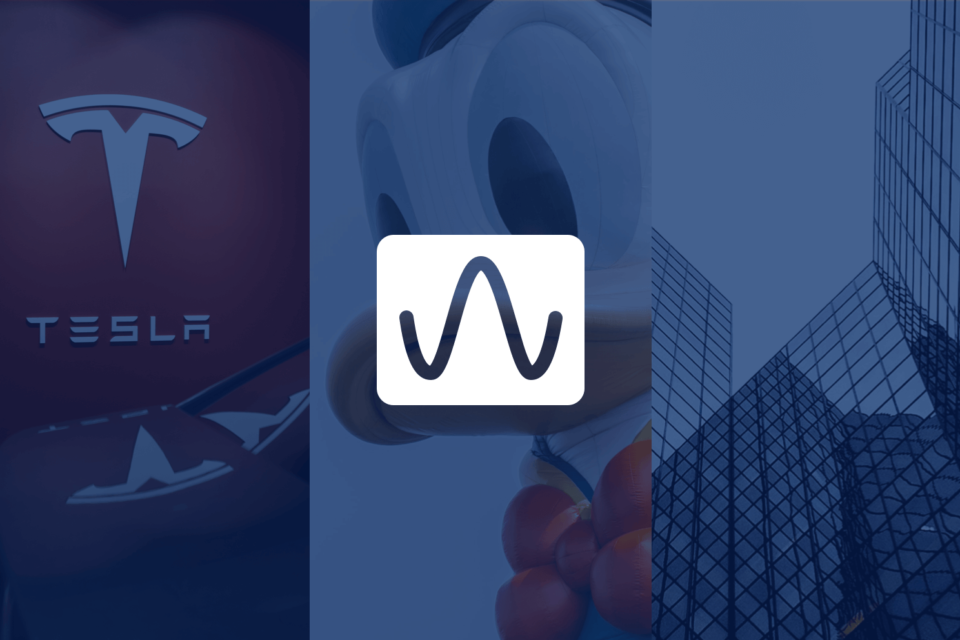 Market news coming out of the States in the past week has made it impossible to ignore two of the following momentum stocks. Consider the third an island of stability if you can't stomach the other two names. Meanwhile, remember that markets are entering seasonal strength and early signs of strong holiday spending.

Some stocks are worth avoiding, and those recommendations are just valuable as buy signals. Witness Twitter. After three weeks, new owner Elon Musk has alienated a big chunk of Twitter's user base, fired half of his staff and then last Friday gave the remaining staffer an ultimatum to work like slaves or quit. Hundreds chose to bail and now the platform is teetering on collapse. Investors who have not bailed yet–
Huh? What? Twitter is now a private company? Oh, whew! Dodged a bullet. However. Tesla
shareholders may want to re-examine their holdings. Sure, the pioneering e-carmarker reported robust Q3 production and delivery totals, but Tesla is no longer the only EV factory in town. For instance, high-end Mercedes-Benz is cutting prices for its EV's in the key market of China. Meanwhile, Musk recently sold at least US$3.95 billion of Tesla shares to "save" Twitter, as Musk revealed to staff over a week ago. Add to that the $15 billion more in shares that Musk sold in April and August. Can one person run two companies at once without splitting his focus?
The shine has come off TSLA stock. It's a momentum stock and, momentum has faded. Shareholders are no longer turning a blind eye to traditional stockholding metrics like price-to-earnings, and Tesla shares have fallen to two-year lows. It's time to jump off the Tesla ride before Twitter crashes it.

Sunday evening, Disney stunned the street by announcing that former CEO Robert Iger was returning to company. Effective immediately, Iger replaced Robert Chapek and will stay in charge for two years. During his original reign, Iger picked up Marvel, Pixar, Lucasflm and 21st Century Fox, building a war chest for Disney
of hugely popular films, characters and shows in order to compete with Netflix. Investors love him, but have grown impatient with Chapek. True, Iger and the Disney board did appoint Chapek who took charge of Disney in February 2020, right on the cusp of the pandemic. Disney theme parks and cruise ships shut down, but its streaming service took off, as did Disney shares and valuations. Unfortunately, when Covid ended this year, so did this honeymoon. On Nov. 8, Disney reported a brutal quarter, highlighted by the $1.5 billion loss in the streamer—more than doubling in that quarter—as revenues missed the street's expectations. Chapek had other problems. He fired his top content executive. He failed to address the "Don't Say Gay" bill in Florida in a timely fashion, letting that controversy fester and dampen employee morale. At the end of Chapek's reign, the bill for these damages amounted to wiping out $35 billion in market cap (or 28% during his reign) as Disney stock endured its worst run since the 1970s.
No surprise that investors and sent shares soaring 6.29% the next day on the Iger news. Shares flirted with $100, but remain a long way from the peaks of $155 exactly a year ago. To be fair, most momentum stocks with any technology angle have plunged in this time frame, but Disney's fall has been particularly painful. The street is looking to Iger to exercise fiscal restraint (Wall Street talk for cutting costs) and bolster revenue, even if recession is threatening the wider economy.
As a shareholder, I'm willing to give Iger the benefit of the doubt and signal a partial buy or at least add DIS stock to watch lists. One caveat which may or may have a bearing on Iger's return is activist investor Nelson Peltz, who does not want Iger back and may be angling for a board seat. Can they co-exist? Peltz does boast a track record of improving companies he invests in, namely Procter & Gamble. Another bullish argument is to look at the recent fortunes of Netflix, the other streamer whose shares have plunged this year. However, Netflix has in the past four months risen $100 off its bottom as its latest quarter proves that streaming is not dead, but correcting.

If the thought of tech makes you seasick, then stick to tried, true and seasonal investments. In Canada, this means banks and ZEB-T
is the go-to ETF. ZEB holds the the Big Six banks equally, as the name implies, pays a 4.12% dividend yield and charges a 0.6% MER. Banks enter seasonality right about now and peak sometime the following February. Sure, there are headwinds on the horizon of an overheated real estate market and a possible recession. However, there are signs that the housing correction this year may be ending. Home sales rose 1.3% in October, the first monthly gain since February. About 60% of the Canadian market saw an increase while new listings rose for the first time in four months.
Traders and long-term investors can buy and hold or sell ZEB stock. It's one of the safest investments on the TSX now, though don't expect it to make you rich overnight.
---
Trending Now