Titan Medial, Fanuc and the Top 24 Stocks to Profit from the Rise of Robotics
Posted On February 14, 2019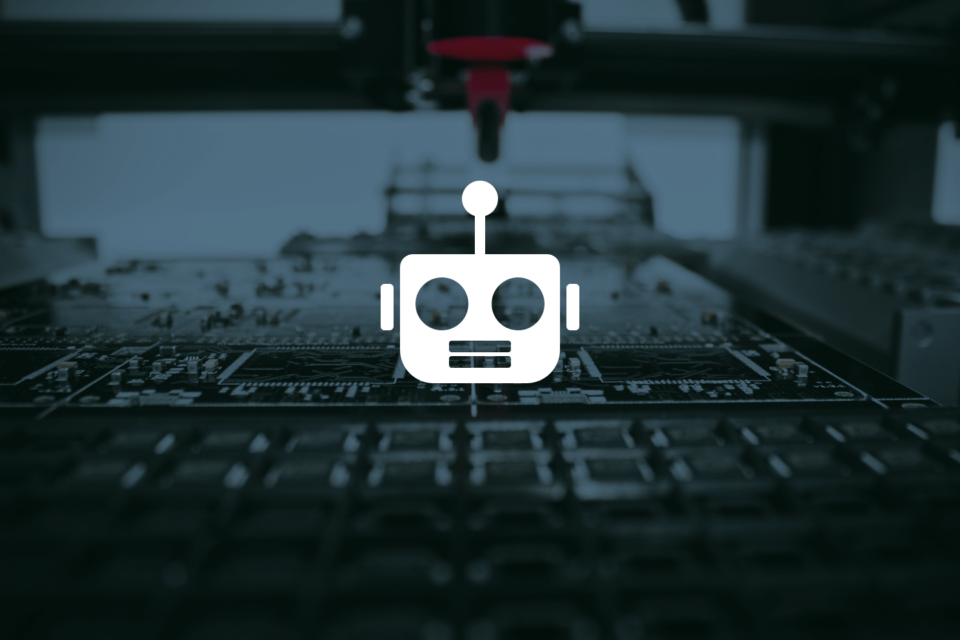 In the next decades, economists are expecting a huge rise in robotics. These companies are working on technology that helps us do things better, or to replace manpower.
What does today's robots look like?
Robotics touches a wide variety of fields that we've broken down below.
Here's what a Titan Medial robot looks like: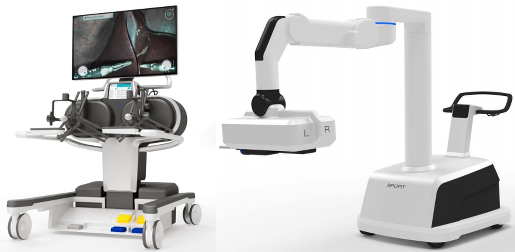 Here's what a
Teradyne
robot looks like: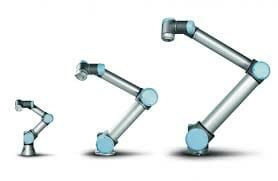 Here's what a
Fanuc
robot looks like: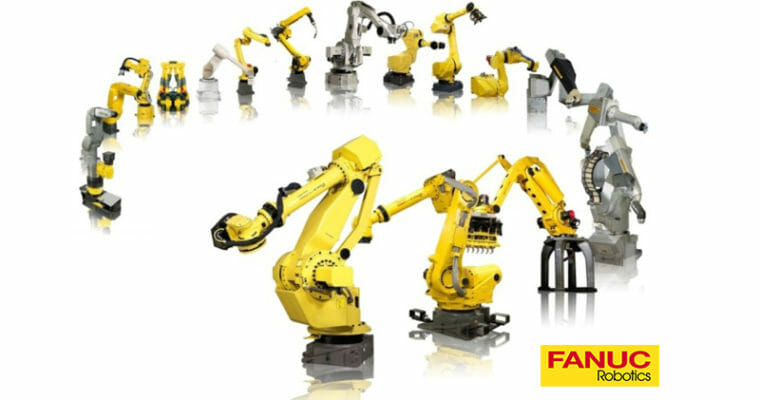 Today's robots are not human clones, but mostly automation equipment that assist humans in the execution of complex tasks.
The Top 24 Stocks
Here's our selection of the Top 24 robotics stocks and ETFs…
👨‍⚕️ Healthcare
Assure Holdings Corp (IOM-X)
They work on surgical robotics technology.
Titan Medical Inc. (TMD-T)
A Toronto-based robotic surgical technology developer.
Agilent Technologies (A-N)
A company that creates robotics systems to provide automation solutions.
Charles River Labs Intl (CRL-N)
They are working on a simple, walk-away robotic solution in laboratories.
Intuitive Surgical Inc. (ISRG-Q)
A robotic products designerthat improves clinical outcomes through minimally invasive surgery.
Stryker Corp. (SYK-N)
A robotic-arm assisted surgical equipment producer.
🚚 Industrials
Kraken Robotics Inc. (PNG-X)
A marine technology company that creates Unmanned Maritime Vehicles.
ATS Automation (ATA-T)
They create robots for factory settings.
Flyht Aerospace Solutions (FLY-X)
A developer of robotics in the aerospace industry.
Fanuc Corp (6954-TYO)
An industrial robot automation solution company.
Cognex Corporation (CGNX-Q)
They offer vision products for Vision Guided Robotics.
Aegion Corp (AEGN-Q)
This company's services include proprietary robotic internal field joint coatings in pipelines.
Elbit Systems (ESLT-Q)
They develop robotic devices for a variety of land based missions.
Lincoln Electric Holding (LECO-Q)
An industrial automation products and robotic systems provider.
Parker Hannifin Corp (PH-N)
A robotics and systems developer that works in factory and healthcare settings.
YASKAWA Electric Corporation (YASKY-6506-JP)
A Japanese manufacturer of industrial robots and robotics equipment.
🚗 Motor Vehicle
Magna Int'l. (A) (MG-T)
They make robotics equipment for assembly lines.
Fiat Chrysler Automobiles NV (FCAU-N)
The Italian company is currently considering options for its robotic arm Comau.
Tesla Motors Inc (TSLA-Q)
They are the leaders in automating their car manufacturing process.
💻 Technology
Memex Inc. (OEE-X)
They offer integrated machine monitoring and adaptive control technology.
Teradyne Inc (TER-N)
A producer of collaborative robots in manufacturing.
Alphabet Inc. (A) (GOOGL-Q)
There are many companies under Alphabet working in robotics, but they are notably working on developing bipedal robots.
💹 ETF
Robo-Global Robotics and Automation (ROBO-Q)
This ETF focuses on 12 subsectors work on the intersection of technology and its applications.
Global X Robotics & AI ETF (BOTZ-Q)
An ETF that invests in companies that could benefit from the increased adoption of robotics and artificial intelligence.
---
Trending Now