Tesla All Over the News and Some Interesting Growth Stories — Weekly Top Picks
Posted On August 13, 2018
[adinserter block="4″]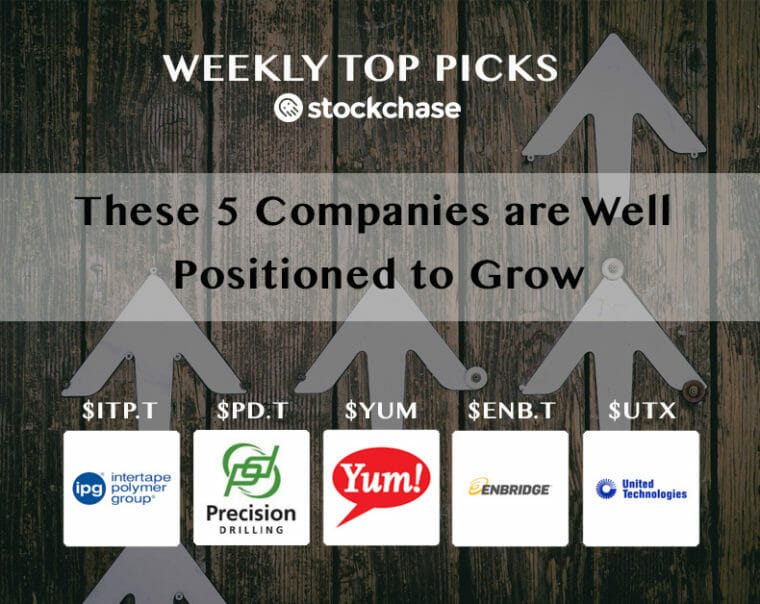 Week's Ending on Jittery Note …
Stock Market around the world ended on the cautious note last week.
On Friday, Turkish Lira fallen to all-time low against the dollar and entered into crisis territory. The global central banks are looking at their country's exposure (directly as well indirectly) to the Lira and Turkey as whole.
Canada's job data came above expectations in July. This is particularly because of large gains in part-time jobs and public sector positions.
Oil prices provided the straight sixth weekly loss. The International Energy Agency raised its estimate of world oil demand growth for next year. However the agency also raised the flag that upcoming (possible) oil sanctions against Iran could bring turmoil to the market later in the year.
Elon Musk's tweet about the securing the funding and taking the Tesla private at $420, provided the stock with high volatility before Tesla stock trading was halted. On Friday, Reuters reported Tesla's board seeking more information on Musk's financing plan.
We selected 5 stocks that stand out this week starting with …
[adinserter block="2″]
ENB-T
Enbridge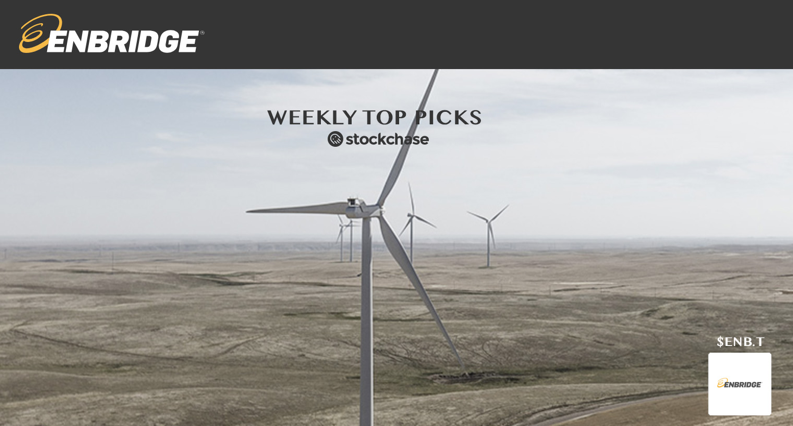 [adinserter block="4″]
On 3 August 2018, Enbridge provided its Q2 FY2018 earnings figures. Company provided record average volumes in its Liquid Mainline System. In the earnings conference call, President and Chief Executive Officer of Enbridge, Albert Monaco commented –
"….We're halfway through the year but based on these results and what we see coming, we now expect that we'll be in the top half of our DCF per share guidance range, delivering strong year-over-year growth. And we've delivered this growth at the same time as we've been funding our $22 billion of secured projects and strengthening our balance sheet."
Christine Poole believes in the Enbridge's growth story…..
North American pipeline operator. Offers an attractive yield. They are doing all the right things. They got their big line 3 project approved. They had a very strong quarter and are on track to meet their guidance. They should be able to grow their dividend by 10% every year through 2020. (Analysts' price target is $53.84)
UTX-N
United Technologies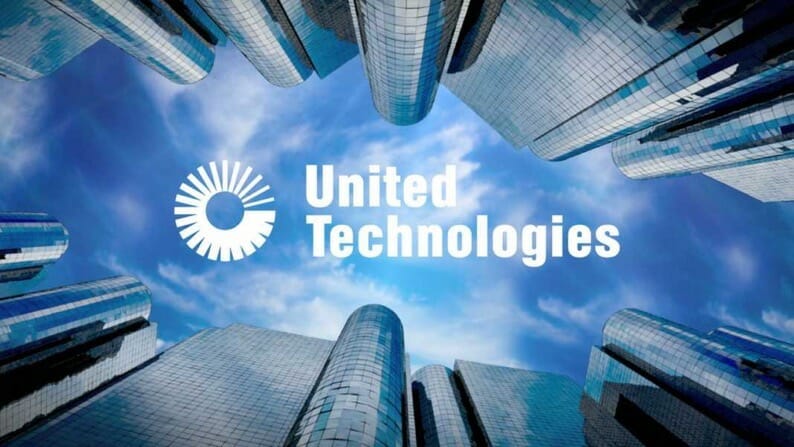 [adinserter block="4″]


The bluechip Company, United Technologies Corp's Q2 FY2018 profits increased by whooping 42%. Analyst community is very bullish on the United Technologies performance as the Company will be exceeding its outlook figures and the sales growth has came from all the divisions of the Company. United Technology raised its earnings guidance and shrinked its sales growth forecast for 2018.
No wonder Christine Poole likes this Quality Company…
A high quality global industrial company. They have 4 divisions. They make engines for planes. The original equipment is purchased from them and then they continue to generate a revenue stream from servicing the equipment. A high quality company. (Analysts' price target is $152.18)
YUM-N
Yum! Brands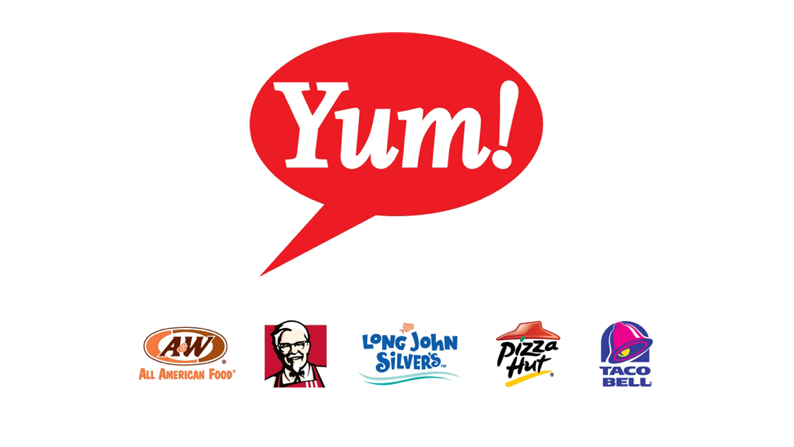 [adinserter block="4″]


Yum! Brands, Inc. is a $26 Billion Company. It recently announced the common stock repurchase of $2 Billion through the end of the year 2019. The Company also declared the dividend of $0.36 per share of common stock. The Ex-Dividend Date for getting the Dividends is  17 August 2018.
Christine Poole likes the diversification and geographical outreach…
Quick serve restaurant. Brands are KFC, Taco Bell, and Pizza Hut. They are international and this is where sales growth is. The company is well positioned to grow globally. China is about 25% of their revenues. (Analysts' price target is $88.78)
PD-T
Precision Drilling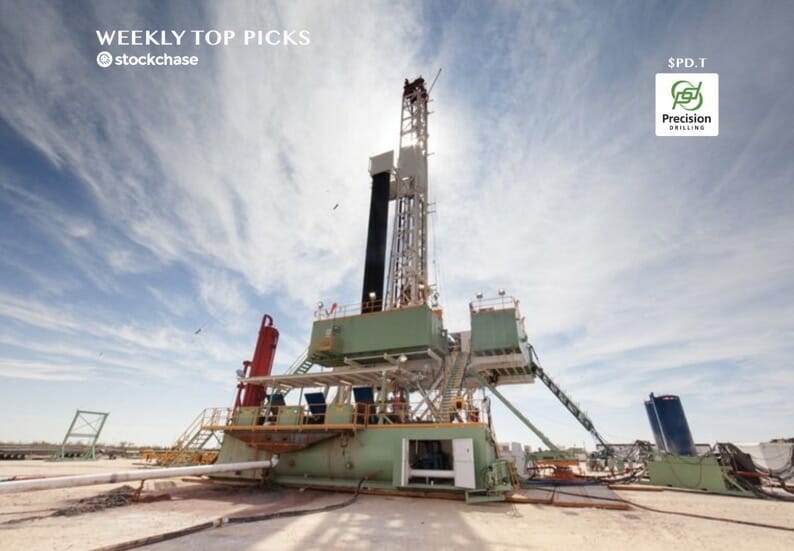 [adinserter block="4″]


SVP and CFO Carey Ford commented during Q2 FY2018 Earnings Call Transcript as –
"Our 2018 financial performance continues to deliver the second quarter adjusted EBITDA of $62 million, 10% higher than the second quarter of 2017. The increase in adjusted EBITDA from last year's primarily the result of higher activity in pay rates in our U.S. and Canadian business and strong margins, supported by efficient cost management.
The better-than-expected operating results were negatively impacted by larger-than-expected share-based compensation accruals during the quarter. The share-based compensation accruals were removed from each quarter, the EBITDA increase year-over-year would have been approximately 34% versus the 10% growth reported."
"Our Kuwait business is performing exceedingly well and continues to be one of our top growth opportunities."
Mike Archibald is convinced about the Company's future earnings. The target price is 63% above from current trading price….
He really likes the energy space and sees PD-T putting in good earnings going forward. They have 80 rigs in the US and 60 rigs in Canada. They have seen day rates go from $18,000 per day up to $25,000 per day recently. Margins continue to improve, costs are under control, and they are putting rigs back into service. E&P capex budgets are increasing in North America and with WTI being at $65-$80 he thinks companies will continue to spend. Management continues to build a strategy to lower the debt levels. Yield 0%. (Analysts' price target is $6.04)
ITP-T
Intertape Polymer Group

[adinserter block="4″]


Intertape Polymer Group has already announced that it entered into a definitive agreement to acquire 100% of the outstanding equity value in Polyair Inter Pack Inc. for total cash consideration of approximately $146 Million.
Commenting on the acquisition, Greg Yull, President and CEO said – "We believe this acquisition demonstrates our commitment to deliver on our strategic growth targets and become a global leader in packaging and protective solutions. We consider protective packaging an important driver of our vision and we expect this acquisition to create value for our shareholders."
Cole Kachur is expecting more acquisitions this year


It has been under loved over the last year to a year and half. Their last earnings were a little light due to margin compression. Overall it is a good company. He expects more acquisitions this year. He thinks their earnings will start to move forward. It is a good value opportunity. (Analysts' target: $23.00).
---
Trending Now