3 Promising Office and Mall REIT Stocks
Posted On August 10, 2021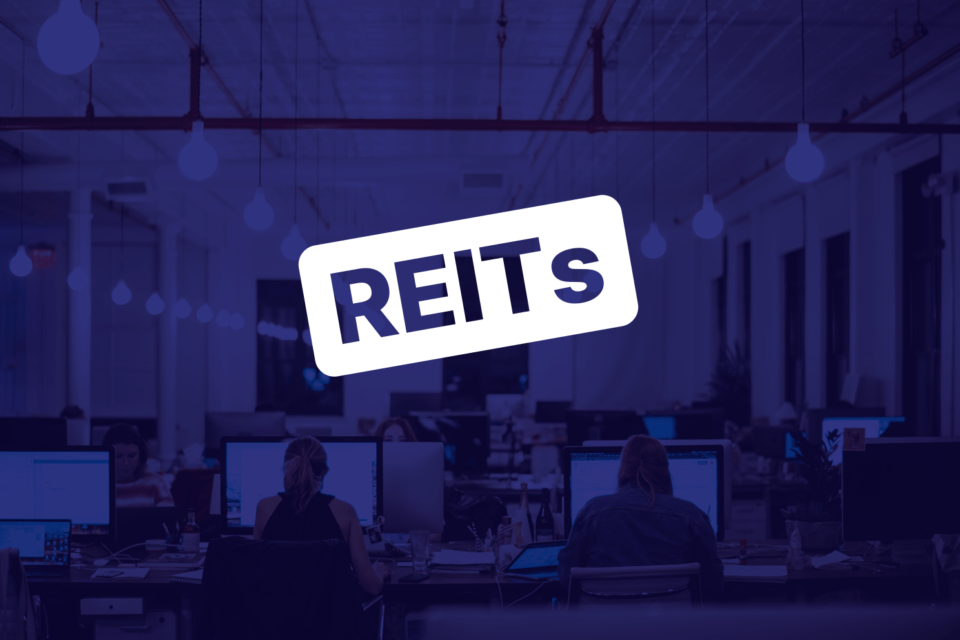 At the height of summer, patios and shops are filled with consumers once again. Even cinemas and ballparks (within limits) are open, and concerts will return soon. What does this mean for REIT stocks? The reopening is well under way, driven by vaccinations.
After lagging for most of this year, Canada has finally surpassed the U.S. in full vaccinations, which is 62.1% of the entire population vs. 50.7%, respectively. The U.K. stands at 59.2% while Japan, which just hosted the Olympics, has reached 32.9%. The shares of airlines, hotels, theme parks and cruise lines have enjoyed strong rallies in recent months, but what about office and mall REITs?
That's the next frontier in reopening, so it's time to look at these opportunities. Last week, Facebook and Apple made headlines when they mandated their employees to be fully jabbed before returning to their offices in the States. Until then, companies were skittish about demanding their workers get vaxxed. At the same time, President Biden decreed tough, new guidelines on government workers: get jabbed or be tested weekly, wear a mask and distance all the time.
All these measures are coming on the heels of a serious spike in Covid cases from the highly infectious Delta variant. Delta is hitting the poorly vaccinated states, such as Arkansas, Florida and Mississippi where full vax rates hover around only 34%. (97% of cases and 99.5% of deaths are claiming unvaccinated people.) The good news is that vax rates in those states are now spiking. In Canada, Prime Minister Trudeau said last week that he's asking the Privy Council to "look at mandatory vaccinations for federal employees."
Last week could have been the tipping point that will lead to mandatory shots for most office workers, and the belated return to the office. Yes, Zoom and other online meetings will endure, but as a tool and not a replacement for face-to-face work. How far offices snap back to capacity remains an open question, but it's certain they won't remain empty for much longer. Just look at rush hour traffic and mass transit levels.
Shopping malls are more complicated. Even before Covid struck, malls were losing foot traffic to e-commerce. Just witness the demise of massive chains like Sears, and the struggles of the Bay. However, anchor tenants like Walmart can help entice customers back to the mall where they can cool off from this summer's record-breaking heat.

America's king of shopping malls boldly proclaimed last week that "physical retail is here to stay." Simon's CEO reported in a Q1 conference call that June 2021 sales across their properties were comparable to those 24 months earlier. In fact, some places were doing even better. It's a skewed statistic given 2020's lockdowns, but June 2021 sales were up 80% YOY. Simon's Q2 earnings knocked it out of the park at $1.88 billion vs. the expected $1.01 billion. It also enjoyed a sizable beat in Q1.
Meanwhile, Simon's vacancy rate is holding on: 91.8% in Q2-2021, 94.4% in 2020, and 92.9% in 2019. Also remember that American unemployment remains low while savings levels are historically high. Americans are flush. Simon is a large and diversified REIT stock. Its 4.44% dividend is relatively safe and it trades at a 29.1x PE compared to the industry's 114x. Margins and returns also handily beat its peers, such as its ROE of 57.2% vs. 13.7%. The only problem is that they good news is baked into SPG stock's current share price of $141. Wall Street foresees only 4.6% upside based on seven buys and five holds for this REIT stock. Buy on a pullback.

I reiterate my buy call on Dream, which has climbed roughly 13.5% and paid half its 4.5% dividend since February. Its PE of 14.2x still trades below the industry's 20x while its dividend relies on a payout ratio of 56%, also below the industry. Dream remains stable and safe, and good for income investors looking for their next REIT stock.
Not everything is rosy. Last week, Dream reported its Q2 where net rental income for the first half of 2021 slipped $3.8 million over the previous year due to lower occupancy and fewer parking revenues due to city lockdowns. However, the company predicts that since lockdowns eased in Toronto starting last June, Dream has seen "significant increases as…prospective tenants are planning their space needs for a return to the office by the end of 2021." Downtown Toronto, by the way, accounts for 86% of Dream's properties.
Dream rose along with Toronto's reopenings in June, peaking at almost $24. Since then, D.UN stock has levelled off to $22.20 where it's traded for the last three weeks. You can enter current prices, at least an initial tranche.

Far more diversified is H&R REIT, holding offices, retail, industrial and residential. Last week, it just announced a major deal including the sale of Calgary's Bow office tower, covering two million square feet, and Mississauga's Bell office campus of 1.1 million square feet. At more than 40 million square feet, H&R remains of the largest REIT stocks in Canada. It pays a solid 4.1% dividend at a safe 38.62% payout ratio and trades at only 8.7x compared to 20x by its peers. HR.UN stock has been a tear, rising from $13.25 in early February to around $16.75 now. However, before Covid, this REIT stock was sailing above $23. Returning to that level may be a stretch, there's likely still room to run, and investors get paid a juicy dividend to wait. Another one for income investors.
---
Trending Now