3 stocks to profit from revenge travel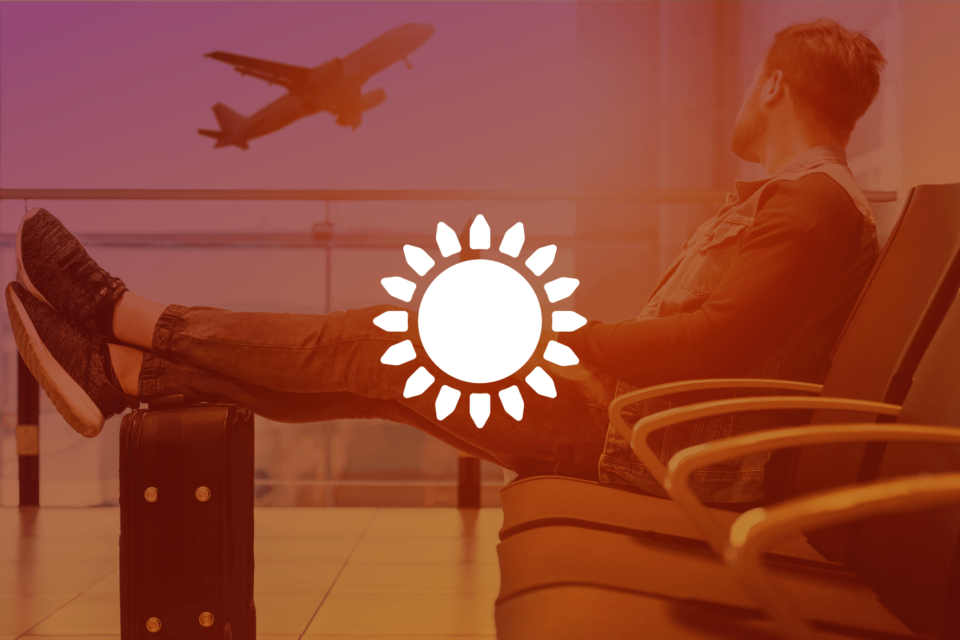 It's summer and "revenge travel" is in full swing in airports, hotels and resorts around the world. Two long years of Covid lockdowns are unleashing an army of tourists who are willing to pay more for flights and rooms as well as endure long lines as airports struggle with staff shortages and (in some places like Canada) Covid testing. Flush with cash, travellers are enduring the cost and hassle to see the Eiffel Tower, Disneyland or the Colosseum of Rome. Mastercard Economics Institute notes that American consumers are booking domestic and international trips by air 25% more than before Covid (based on Mastercard spending). U.S. airline bookings are up nearly 50% for the week ending May 23 vs. a year earlier (according to Cowen, the financial services firm), not to mention a sharp bump in hotel rates and Airbnb rooms compared to pre-Covid days.
In 2021, there was some travel, but lockdowns and vaccinations remained. Now that hospitalizations are declining in most places, revenge travel has truly arrived. I can personally attest to enormous crowds around Piccadilly Circus and Sacre Coeur. Meanwhile, the impact of the Ukraine war has been overstated and not impinged on European travel as much as feared. Recently, the UNWTO World Tourism Barometer reported that Europe welcomed 280% more international tourists in Q1-2022 compared to Q1-2021 compared to 117% in the Americas in the same period.
Will revenue travel last?
I don't think so. Travellers will satiate their wanderlust this summer then look at their surging grocery bills and mortgage payments as inflation bites. That will make them think twice about travelling anytime soon. Travellers are willing to pay only so much more. Meanwhile, American airlines such as Delta have already announced that they will cancel some flights this summer, because there aren't enough pilots, hosts and hostesses or support staff. Business is too good. Further, airports and train stations have failed to hire enough border officers to process travellers. Recently, tourists taking the famed Eurostar from London's St. Pancras to Paris' Gare du Nord had to wait two confusing hours, because only eight border guards (four on U.K. territory plus four on E.U. ground) were processing thousands of travellers. It was like Niagara Falls pouring through a pasta strainer. No, thanks.
What this means for investors is that travel stocks should report exceptional numbers this summer, could start their descent soon after. Let's hope their landing is gentle and not bumpy. Consider these stocks as trades and investments.

It would have been better to pick up shares of the world's biggest online travel agency last month, but there's still room to run with Expedia stocks.
Expedia is more than just one website; it also owns Hotels.com, Trivago, Vrbo, Travelocity and others, which may be disingenuous, but demonstrates how Expedia dominates the travel biz. Expedia, like the hotels and airlines it links to, has pricing power. Trading above $130, EXPE is still far below its highs of $217.72, which is precisely the price target going forward. The street is split between 12 holds and 12 buys. The PE of 106x is a concern, more in line for a tech company than a tourist attraction like Six Flags Entertainment, which trades at 16x. Expedia's gross margin is a fat 83.52%, but its profit margin is 4.93%. However, earnings have beaten three times in the last four quarters. While the PE is high, Expedia dominates online travel so much that it can whether this high valuation, at least for now. That said, a decline in bookings may trigger a drop in share price. Buy now, sell on strength, at least after the summer.

Like its peers, Mastercard stocks
will directly benefit from travel as tourists tap, tap, tap their cards in destinations like Britain where contactless payments are literally everywhere. Anyway, consumers prefer tapping to fumbling with strange, heavy coins. Tapping is here to stay, which makes Mastercard appealing to hold for the long term and not merely a stock to trade.
Mastercard stocks' EPS of $9.61 has jumped 47% in the past year. It trades at 37.23x though the street's forward PE is only 33.94x. (Visa's PE is 40.4x). However, the ROE is 142% while Visa's is barely 40%, and MA pays a safe dividend of nearly 2% at a payout ratio of 19.22%. All in all, the street is confident with MA with 15 buys and one sell, at a target of $431.19.

Airbnb
has gotten buried along with all non-profitable tech stocks, but the room-booking platform should enjoy strong business this summer. It's arguable which has gotten more expensive: Airbnb or hotel rooms (answer: both have), but anecdotally, Airbnb is slightly more affordable. As a tech stock and the youngest company on this list, ABNB is the most speculative here, but Airbnb is an established worldwide brand as common as Starbucks or Disney. Covid was ABNB's biggest obstacle, but that's now out of the way in most places. The street has 13 buys and 15 holds at a price target of $187.38.
Airbnb trades above 100x which the street finds too high, given its forward PE of 70.53x, so consider this a note of caution. However, the stock has beaten its last four quarters during periods of blanket lockdowns. Buying Airbnb is wagering on strong summer numbers and all indicators noted above point to one. Like Expedia, buy now and sell on later strength, certainly after the earnings report on August 10.
---
Trending Now