3 Promising REIT Stocks
Posted On September 6, 2022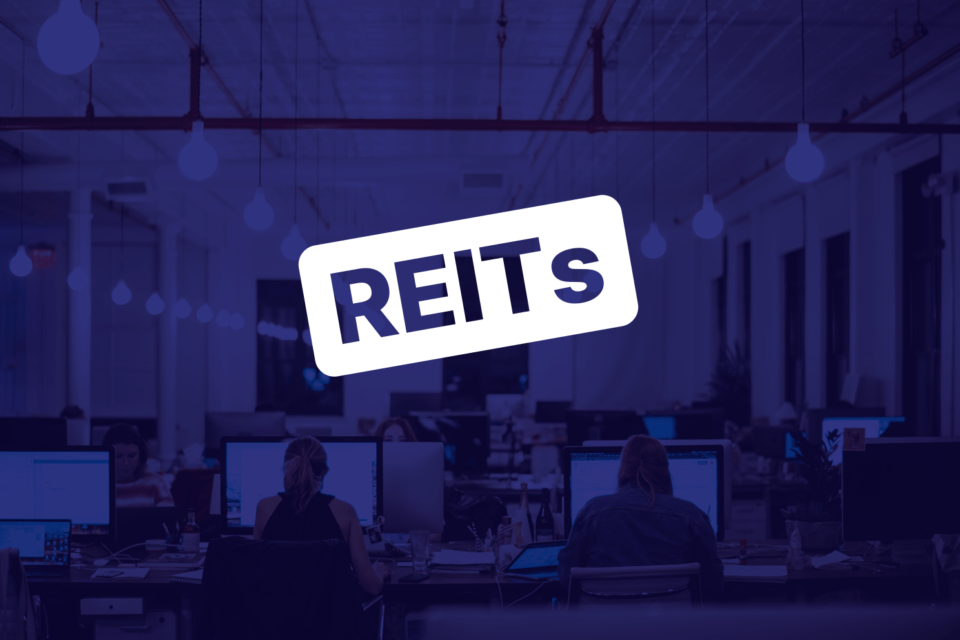 REIT Stocks
For the first time since March 2020, all university and college campuses are welcoming back students. No more Zoom'ing. Students will be in seats inside classrooms. Beyond that, students need places to live, so they're filling apartments and condos and driving up occupancy rates and rents. Another driver are Canadian immigration targets which are 360,000-445,000 this year potentially up from last year's 405,000 and far higher than 2019's 341,180 actual admissions. Those newcomers typically rent apartments in the major cities.
However, a headwind is Prime Minister Trudeau pledging in August 2021 to change the tax structure whereby Canadian REITs have been treated as income trusts and have paid little corporate tax. This continues to hang over Canadian REITs and should be kept in mind. However, REIT stocks remain appealing for their large, steady dividends and the end of Covid-era rent freezes.

I've recommended CAP REIT
in the past and the reasons remain largely the same: a concentration of units, totalling 60,000, in major cities like Toronto, which attract immigrants and students. In terms of net operating income, 44% of it comes out of Ontario, plus 15% in Quebec and 12% in British Columbia. Over the past decade, the occupancy rate has averaged an impressive 98.1% while net operating margins clocked in at 61.5%. Total returns have been 12.1% annually beating the TSX.
In addition to that track record, CAR.UN stock trades at a 12.31x PE which has more than doubled since the end of June. That would be a cause of concern if it wasn't for the 18.42x PE which hasn't changed in that time frame. Its 3.25% dividend is safe at its 39.76% payout ratio.
Covid saw rent freezes, but they ended in Ontario on New Year's Day this year. Now, Ontario landlords can raise rents by 2.5%, the highest increase in a decade. While that is only a third of the current inflation rate, it doubles while Ontario allowed earlier this year. The cap is to protect Ontario residents who are struggling with inflation. Nonetheless, the increase will feed CAP REIT's bottom line.
CAP REIT has tumbled far from its 52-week high of $62.77 after Trudeau's pledge and the general malaise within the TSX. However, Bay Street remains bullish on the name with a $60.25 price target, roughly $15 from current prices. We remain bullish.
(Disclosure: I own shares of CAP REIT.)

We've also endorsed this apartment REIT, which distinguishes itself from CAP REIT because of the geography of its holdings: Atlantic Canada, Alberta, British Columbia and Ontario. Killam
pays a higher dividend of 4.18% and trades at only a 7.61x PE, down from 9.25X nearly a year ago. Like CAP REIT, Killam's forward PE is substantially higher at 16.67x, so the market has high hopes for this REIT stocks . Last month, TD raised its price target on the name from $21 to $22 and issued a buy signal. Shares closed before Labour Day at $16.75.
The call came on the heels of Killam's Q2 report with 5.2% revenue growth, a 3.3% increase in rents and same property NOI (net operating income) growth at 6.6%. KMP.UN stock also boasts a decent track record, growing its EPS at 16% annually, while shareholders have made 11% annually in the last five years. In the past year, though, the same woes (i.e. Trudeau's pledge) have bedeviled Killam, but shares are starting to rise off the bottom and should rise with the overall market in the last quarter of this year, if bullish predictions for the wider market come true.

We turn south and move away from apartments with American Tower.
The company owns and operates cell phone towers across the globe, totaling 219,000 communication sites. Its last quarter, Q2, knocked it out of the park with a $1.95 EPS which doubled the $0.96 estimate. That was late-July. Last week, AMT signed a long-term lease with Verizon to deploy its 5G network. The 5G roll-out has been in the works for a while and the upgrade will only benefit AMT.
Still, AMT stock's chart has been rangebound this year between $240-280, though the July bear-market rally restored a lot of ground before surrendering to August volatility. That said, AMT stock's beta is a calm 0.46. The PE has slid from 53.51x at the end of September 2021 to its current 41.33x. Meanwhile, the forward PE has actually risen from 46.73x to 49.26x in that time frame, demonstrating the market's optimism for AMT's prospects, even though the share price does not. The price target is $296.78 with 11 buys, three holds, five holds and one underweight. Generally bullish, but not a screaming buy. Given the rangebound chart, AMT is more of a trade than a long-term investment. Also, AMT pays a not-bad 2.6% dividend, though at a 91.1% payout ratio.
---
Trending Now