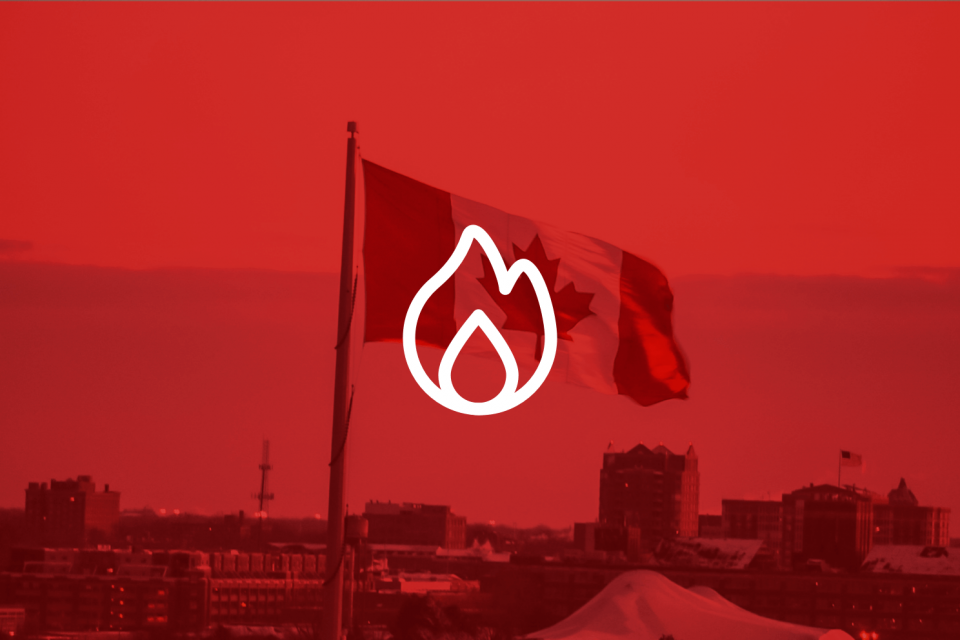 TSX Stocks
The TSX just broke 20,000 for the first time, and TSX stocks are hot. They're on fire after languishing in 2020 when big tech and lockdown plays like Tesla and Peloton ruled. In 2021, the reopening is driving the resource-heavy TSX higher, even though the Canadian reopening lags the U.S. by at least a quarter. Many TSX stocks have seen rallies. That said, Canadians do have the benefit of seeing what businesses will thrive during their coming reopening by observing the Americans. This week, we set our sights on these stocks.

With Reddit-inspired investors rushing into AMC, some buyers are considering the Canadian cinema chain, Cineplex, a TSX stock. Covid battered Cineplex even worse than AMC. In the middle of the pandemic, U.K. cinema chain, Cineworld, bowed out of its takeover (announced pre-pandemic) then Cineplex shot back with a lawsuit. Apart from a brief spell last summer, Cineplex's theatres have sat in the dark throughout Covid, which has crippled the company's top and bottom lines. Finally, though, it looks like the provinces will reopen public entertainments including movie cinemas which will not come a day too soon for Cineplex.
Will moviegoers return? I think so, just like folks will return to bars, indoor dining, concerts and athletic events. Witness the U.S. Going to a movie means not fighting your spouse and kids over which streamer to watch at home. Moviegoing means getting out of the house after more than a year of locked up at home. A movie in a cinema means escape, immersed in sound and picture, especially action blockbusters which fill cinemas in the summer. So the demise of classic moviegoing you've been hearing is unwarranted.
As a stock, where does Cineplex lie? Common metrics won't work with CGX stock. For starters, YOY comps don't exist. Meanwhile, the Cineworld lawsuit is a cloud. In the past week, Cineplex has probably enjoyed some momentum from the AMC euphoria and has climbed about $1 to $16.15 (Monday's close). Right before the pandemic, Cineplex was trading above $33, though well off its 2017 peak of around $53. The street has three holds and one buy at a price target of $13.13, or almost 18% downside. I disagree. I see a little more upside here. CGX stock is an unscientific gut feeling call as a cautious, partial buy.

Disclosure: I'm not a fan of commodity stocks. These stocks are not price-makers, but price-takers, meaning the price of their underlying product is set by someone else. Secondly, commodity plays are cyclicals. Like boxing or salsa dancing, cyclicals come down to timing to make your moves. Well, now is the time for a fertilizer stock like Nutrien.
Crop prices have been rising and farmers are planting more, driven by strong demand from China whose economy recovered earlier than the other industrialized nations. Government stimulus is another kicker. The ag bounceback is also due to El Nina last year which dried up South American growing areas, and an outbreak of African swine flu in 2019 which created a pork shortage in China and pressured feed demand.
Nutrien is the world's biggest supplier of potash, a fertilizer that farmers can use on a tight budget. Potash uses water efficiently and discourages insects. Nutrien's CEO believes a cyclical recovery in agriculture is underway and predicts the largest American plantings of corn in the last five years, along with more U.S. soybean and Canadian canola plantings. Nutrien expects global potash demand to hit a record high of 68-70 tonnes this year.
On Monday this week, the Saskatoon company announced it was boosting its potash production by roughly half-a-million tonnes in the second half of 2021 to respond to this surging demand and will hire more employees. Meanwhile, its domestic and offshore potash sales are spoken for through September. The company will revise guidance upward at some point. In other words, business is great.
NTR stocks are currently hitting all-time highs right below $80. There's a little more upside that the street sees with a price target of $80.67, though I predict the low-$80s is more likely. Cyclical stocks are trades, not long-term holds, so there's wiggle room to earn a 5-8% return if you're nimble. Of course, buying on dip is a good idea, but a dip is less likely on a name with such momentum. NTR stocks are up nearly 8% in the past month. Bottom line: be nimble, Jack.

Past pick from June, 9, 2020, up 48.8% plus 2.4% dividend yield
I recommended this Quebec company exactly a year ago and again in early February. Savaria has recently broken through $20 after climing 10% in the past month. The street is picking up on this maker of in-home elevators for seniors. Last week, Scotiabank raised its price target for SIS stock from $22 to $23.50, and the average PT is $23.08 based on six buys and no holds or sells. It closed up another 1.8% on Monday this week.
After years of ups and downs, Savaria turned a corner last winter when it bought Handicare to double the company's size and become the global market leader. Of course, the underlying tailwind remains aging demographics. It's a lot cheaper for a senior to install an elevator in their home than to move into a residence. Also, how Covid ravaged nursing homes in 2020 is tragically fresh on everyone's minds.
Savaria's last four quarters actually saw two beats and two misses in earnings, so the street is betting on the future. For example, sis stock's EPS estimate for Q4 2021 is 22 cents compared to the actual 13 cents of Q4 2020.
There's still upside here, so this is definitely a buy.
Disclosure: I own shares of Savaria.
---
Trending Now